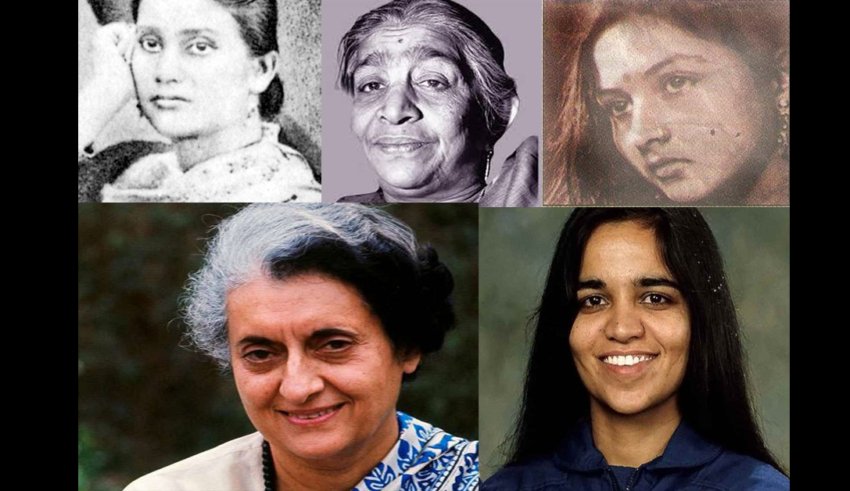 The 'woman' is a word that, by default, attaches adjectives like graceful, meek, tender, soft, kind-hearted and more. But time, since ages, has always proved that women are beyond just adjectives. They can be soft as Parvati and strong as Durga, they can be as knowledgeable as Saraswati and as frightening as 'Kali'.On this 74th Independence Day celebration let us talk about five women, out of the many, who were desperate and strong-willed in achieving their dreams.
                                                                                 Rani Lakshmi Bai
Rani Lakshmi Bai (19 November 1828 to 18 June 1858):
Rani Lakshmi Bai was the Queen of Jhansi and a warrior. After the death of her husband the head of the British government of India, Lord Dalhousie refused to allow her adopted son to become the successor. Jhansi was then ruled by the British, she was fighting against the British for the occupancy of Jhansi. In the battle of Kotahkiserai in which the British forces commanded by Sir Hugh Rose conquered  Gwalior, fought on 17 and 18 June 1858, she died.
She called as, "one of the most dangerous Indian leaders" by the Britishers. She was strong-willed and of an indomitable spirit. In 1942, an all-women regiment of the Indian National Army was formed to carry out the fight against the British colonizers. This was named after the Rani of Jhansi out of appreciation for her bravery. She was a determined, persistent and brave lady defying all the norms of the society that may restrict women to progress.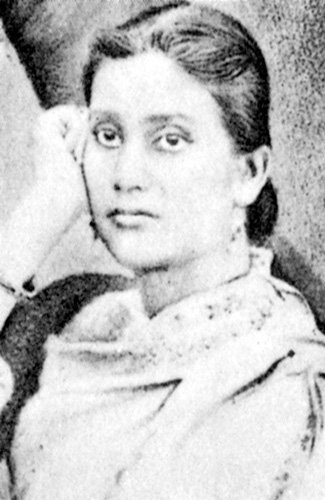 Dr Kadambini Ganguly
Dr Kadambini Ganguly ( 18 July 1861 to 7th October 1923):
One of the first two female physicians from India as well as from the entire British Empire, Kadambini was from a middle-class family. Despite that, she has fought hard to establish herself as a doctor. She was married to Dwarkanath Ganguly, and she had eight children. But nothing stopped her, she is one of the early working women in British India where women could only think about marriage, child-rearing and cooking.
Initially, Calcutta Medical College did not allow Kadambini to study there. But with persistent protests by Dwarkanath, and couple of legal threats did they allow her to study. The road to her achievements was never smooth but her determination did not say No. She went abroad to study medicine and till the end of her life, she continued serving the needy with her medical knowledge.
                                                                                         Sarojini Naidu
Sarojini Naidu (13 February 1879 to 2 March 1949):
Known as the Nightingale of India, she was the first woman to become the Governor of an Indian state. She was the second woman to become the President of the Indian National Congress in 1925. She travelled to different regions in India delivering on social welfare women's empowerment and nationalism. She also helped to establish the Women's Indian Association (WIA) in 1917. Sarojini Naidu died of a heart attack while working on her office in Lucknow on 2 March 1949.
Daughter of Aghorenath Chattopadhyay, Sarojini was brought up liberally. She was sent to King's College in London after receiving a scholarship there. Loving a non-Brahmin and eventually marrying the man of her dreams, she proved her courage to stand by her decision. Some of her best literary works are – The Indian Fantasy, The Indian Gypsy, Damayanti Nala in the Hour of Exile, The Queen's Rival, The Royal Tombs of Golconda, and more.
                                                                       Indira Priyadarshini Gandhi
Indira Priyadarshini Gandhi (19 November 1917 to 31 October 1984):
Indira Gandhi was the first woman Prime Minister of India and the central figure of the Indian National Congress party. She went to war with Pakistan in support of the independence movement and War of Independence in East Pakistan which resulted in an Indian victory and the creation of Bangladesh. Gandhi, who served from 1966-1977, is the second longest-serving prime minister of India and the only woman to hold her office. She was killed in 1984 by her Sikh bodyguard. She was also named 'Woman of Millennium' in a poll organised by the BBC in 1999.
Indira Gandhi went to study at the Vishwa Bharati in Shantiniketan. Her other name or sobriquet 'Priyadarshini' meaning one who looks at everything with kindness was given by Rabindranath Tagore in an interview.
Kalpana Chawla
Kalpana Chawla (1 July 1961 to 1 February 2003):
Kalpana Chawla was an Indian born American astronaut, and the first woman of Indian origin to go to space. Chawla was posthumously awarded the Congressional Space Medal of Honor. She is regarded as a national hero in India. February 1, 2003, in the space shuttle Columbia disaster Chawla, died when the spacecraft disintegrated during its re-entry into the Earth's atmosphere.
Born in a middle-class family, the surroundings were male-dominated. But she was focused and determined in her dreams to become an astronaut. She loved the Universe. Though not topper, she was among the top five in her class.
When it comes to strong and wilful women, there are many names in India who has left behind a name and mark for themselves.  Geeta Phogat who was the first woman wrestler from India, Neerja Bhanot, an Indian head purser who died while saving passengers on Pan Am Flight 73 that was hijacked by terrorists, Mary Kom, an Indian amateurs boxer and incumbent member of Parliament, Rajya Sabha, Kiran Bedi, a retired Indian Police Service (IPS) officer who started her service in 1975, Laxmi Agarwal who is an Indian acid attack survivor and a T.V host, et al. There are women who have established themselves by raging a war against hindrances in their lives. But there are so many women whose names we do not know but they all are fighters in their own lives.