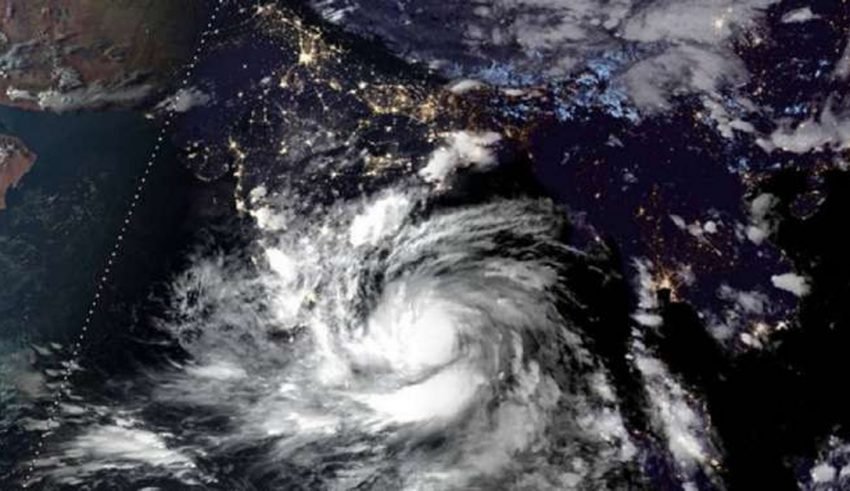 Desk report: Amphan (pronounced as UM-PUN), is a super cyclone that is named by Thailand in 2010. Um-Pun means sky. The cyclone originated in the Bay of Bengal, and have moved towards the West Bengal on Wednesday afternoon. The whole of Kolkata is witnessing power-cut for safety reasons. This is the first cyclone of the decade.
The video is taken from Naveen Roberts.
Millions of people across West Bengal and Orissa were evacuated to a safe place. Publicity announcements were made. However, thousands of trees got uprooted as per different sources. Many houses which have tin-sheets are damaged. Amphan has severely damaged the houses in the city as well. After ravaging the areas in and around Sunderbans, the cyclone sets its foot towards the city and then to Bangladesh.
Also Read: Cyclone FONI, one of the most severe cyclones, makes landfall in Odisha
On one hand, it is the COVID19 fear and the other is the Amphan that is creating havoc in the lives of the people. Maintaining social distancing amidst COVID fear is a challenge. According to MD chief Mrutyunjay Mohapatra, the intensity of the cyclone near its centre as the landfall process started was recorded at 160-170 kmph, gusting to 190 kmph.
Team of National Disaster Response Force has been deployed in both the states West Bengal and Orissa. In the meanwhile, people are taking to the social media to report the damage this cyclone has caused.