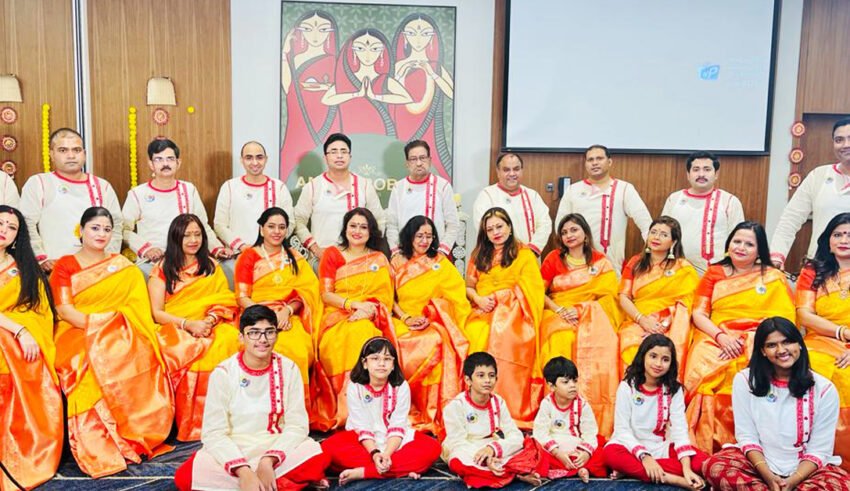 Durga Puja overseas:
Durga Puja is celebrated all over India zealously. Traditionally it is celebrated in the seventh month of the Hindu calendar(Ashvina). The 10 days celebration is observed in the country differently. The eastern part of India marks it as Durga puja, where the northern part defines it as Navratri. But the entire meaning of this festival is the only one to celebrate Maa Durga's victory over demon king Mahishasur; more broadly, we can say a sign of feminine power over evil.
But what about those who stay over the seas? Well, there are few Indians too, who are still connected to their roots. And celebrating their culture with utmost love. Few of the Bengali communities have done remarkable celebrations this year in Dubai. Let's have a glimpse of how beautifully they all celebrated the eve traditionally by maintaining all the covid protocol.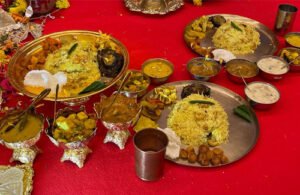 A brief history of Amra Probhasi:
The idea of forming this group was evolved by a couple who shifted back to Dubai in 2018. They used to visit the community indoor Durga pujas in Dubai; then it struck in their mind why not have a small indoor Durga puja celebration. Many other families and friends joined them too, not only during the festive season, they stay beside each other in every up and down of life. It has now become more like a family than a community. "As I grew up in a family where we used to have Durga puja celebration at our residence and no matter where I stay I owe my culture and tradition; that's why I tried to carry out here too, it took much time to bring out the idol of maa Durga from India, it was a bit tough as it needs many permissions and we had few restrictions too but nothing can stop a true devotee, we sorted all the things and had a very small puja in 2019 as that time we were not allowing any guests due to pandemic, but we tried to touch every possible ritual. That's how our journey began", says
Theme this year:
As Durgapuja is all about thematic pandals and lightings, everyone is well aware of how the houses of West Bengal celebrate the visit of Maa Durga to her paternal homes. Most homesteads have their own Thakur dalan, a public courtyard with pillars and verandas. So for this year, the theme for their puja was Bondi barrier puja;" it was much challenging for us to make the carpenters understand about the aristocracy of traditional Thakur Dalan; But by the grace of Maa Durga it turned out to be the best, the moment was so heart-melting we couldn't stop our tears from falling." Says.
Arrangement of traditional Food (bhog):
We can't deny that Bengalis are food lovers, and their love for food and art is always over the top. Bhog refers to the food that is being served to the people for free—similarly the Langars of Gurudwaras. On the auspicious day of the eve, they tried to make all the super tasty Bengali delicacies to offer the Goddess. It was tough to make food arrangements as per the ritual due to the hotel norms. But facing all odds, they not only offered it to maa Durga, but the guests enjoyed the food too. From the traditional khichuri to payesh, the plate was full of tasty vegetarian meals.
Cultural activities:
Every parent made their children participate in the cultural activities; most importantly, the kids did a fabulous job as they are not much connected to their motherland, but that doesn't affect their skills. Every day there were cultural programs, dance, Drama, singing, recitation. Besides having exams, the kids were active with their participation. There was a stunning dance performance by the team's male members, which took all the limelight of the events.
We can say beside living far away from their motherland, their efforts and devotion are truly amazing. It is all about reverence & how we feel for our culture.