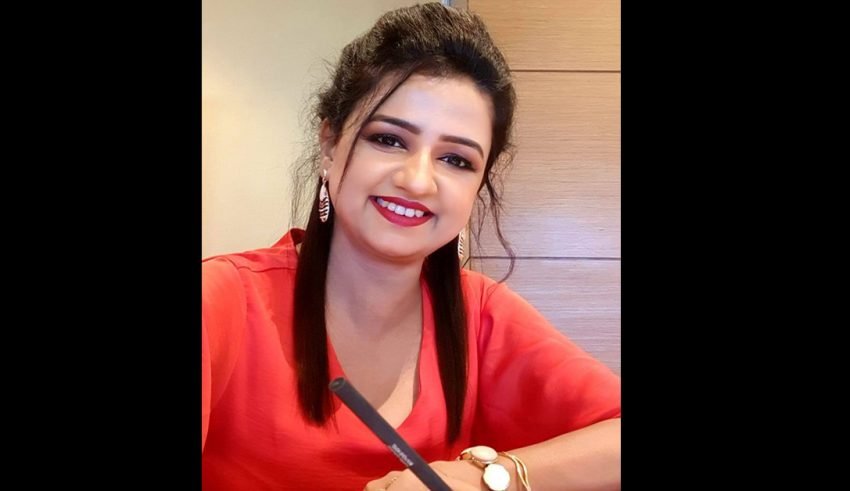 Arpita Bose has been instrumental in creating a balance between her serious and grim educational job with the much talked about the glamour industry in Kolkata. I welcome you to read yet another inspirational story. Do you remember Sushmita Sen in the film 'Main Hoon Na'? Yes, you are right a chemistry teacher who redefined that teachers can also be glamourous yet knowledgeable. She is also glamourous and a chemistry teacher recreating an identity of the teaching profession. If you think, many women have done that before, read on.
Her dynamism ranges from that of an Educationist to Glamour Queen, from a groomer to motivational speaker. A performing artist, an anchor to extending her support to several NGOs she, Arpita Bose, has done it all.
Arpita and her Early Life:
Born and brought up in Suri, Birbhum she completed her graduation from Vidyasagar College, under Burdhwan University. Academically sound and focused on her life, she soon joined the Public Health Engineering department as a Chemist in 2000. Her workplace turned into a romantic blessing for her where she met her better half. Later, she got married in 2004 and had to relocate to Kolkata for her new life.
In Kolkata, she gave birth to a beautiful daughter in 2005. Understanding the requirements of an infant, the mother decided to shift her job. Thereafter, she joined a Government School as an Assistant Teacher in 2006 and continued to nurture the young minds.
A Transition Or Opportunity Best Defined:
Well, we will not call it another transition, but an opportunity. However, she gave another at life in a new Avatar in 2018. She was already reigning as Teacher-In-Charge of Adyanath Shiksha Mandir when life gave her a new opportunity. In 2018, she participated in MMB Miss & Mrs Bengal Beauty Pageant by Pan India Group. There she got the coveted Second Runner Up Mrs Bengal Title.
She started experiencing a sea of change in her life. More shoot offers came her way, along with modelling offers. She has been doing shoots for sarees, jewellery and health drinks. Many others are in the pipeline. She acted as a lead actor in a video album titled 'Phul Photanor Mash', where Shri Soumitra Chattopadhyay lends his voice as the narrator.
Within a short span of three years, she has been felicitated with various awards like Banglar Gourab Award 2020, Hall of Fame National Award 2019, Wow Excellence Award 2019-20, Hello Kolkata Style Icon Award, Ananda Shera Sree Award, Maha Mukut Samman, Nirvik Kantha Samman, Miss Asia Universe Iconic Award. She also has been the Face of June 2020 on the Woman Times Calendar. Her hobbies are painting and recitation, and she has won quite a few accolades for that. She has been constantly holding various exhibitions of her works, one being at the Academy of Fine Arts. All of this, without letting go of her career as an Educationist. Yes, you got it right. She is effortlessly managing both careers.
Life After MMB 2018:
"My husband has been a great support system for me. My in-laws never asked me questions about my varied works. I also tried my best to adhere to their norms and expectations. Relations are always two-sided. It is our mutual love and respect in the family that allows me to work in a smooth and better way." says the daughter-in-law of the Bose family.
Her both the parents are lawyers at Birbhum and brother is a school teacher. Mrs Bose's daughter is in 10th standard. With so much on her plate, she is not deterred for a single moment and continues to strive for more.
Life In Lockdown And Thereafter:
She was attending school to discharge her administrative activities when we were all locked down at home and enjoy. Thus, she was going about her normal duties. Moreover, she has been practising and nurturing her hobbies in lockdown after school. She has also appeared on various national and regional channels where she has addressed several issues from online education to counselling. Moreover, she is giving her heart and soul for several philanthropic activities. Mrs Arpita Bose is associated with Sambedan, an NGO that works for mentally specially-abled children. Apart from Sambedan, she is also associated with Dipti Foundation.
She is the official Grooming partner for Woman Times and is working towards, bringing out women from their shells. The most beautiful quality that her well-wishers know is that she is graceful, soft-spoken yet very friendly.
With such a varied life, she surely seems to be winning hearts already with her newfound title. Juggling two parallel careers is something, that other woman should learn from her. With poles apart responsibility, she has well managed to balance both without disrupting the norms. She is fearless to reject offers that hinder her role as an educationist.