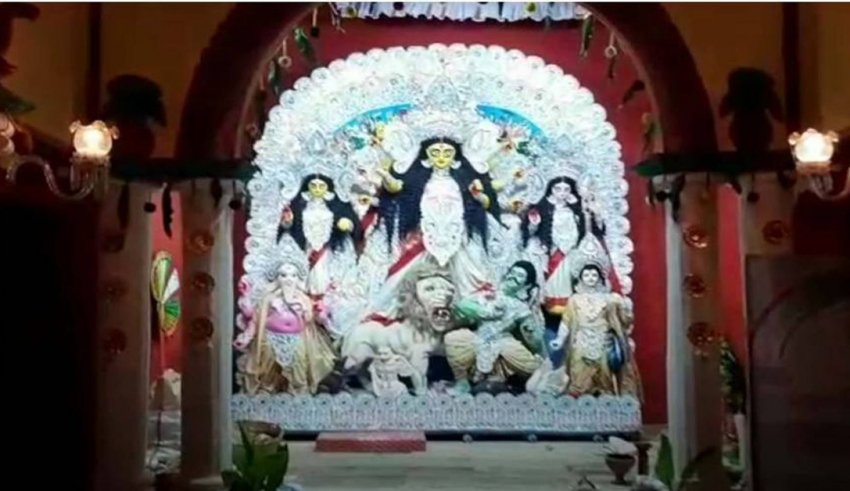 Woman Times Desk:
Behala Mukul Sangha, a celebrated club in the heart of Kolkata, is celebrating its 60th year of Durga Puja this year. Like the previous year's this year also we are coming up with an innovative concept which we are sure will help us to retain the crowd and media attraction successfully. The club is not just dedicated to promoting the Puja but is also responsible for maintaining the social and cultural milieu along with the dedication to work for the society. This year the club has taken the initiative to feed a huge number of underprivileged children on Chaturthi.
This Pujo has won many accolades, over the years, including Asian Paints 'Wonder of the Year', Star Puja by Star Ananda, Nabaratna by Kolkata TV, CESC Telegraph Sharod Samman, Best Puja – Yuva Kalyan Department (Govt. of WB), Kolkatashree (Kolkata Corporation), Biswa Bangla (Govt. of WB.), Sasthyo Bandhob (KMC), Sreeleathers Pratidin Sera 10 along with many other prizes from renowned organizations.
Partha Mitra, the media manager of the club, says, "This occasion means more to us than just an annual religious festival. It is a celebration of life, our culture, popular customs and traditions. It is a time for reunion and rejuvenation of the birth of our spiritual selves and last but not the least the season to love, share and care."
"This year our theme is 'Uma Elo Ghore' (homecoming) keeping all the safety precautions in practice while executing the festive celebration. The concept revolves around the zamindars, who had been an integral part of the rich heritage of Bengal but cease to exist. However, the palatial architects flaunt the festive in full swing. The descendants come to their places just to commemorate the celebration. The artefacts, designs and structure are highlighted in the pandal." says Dr Bhaskar Ganguly, a member of the club.