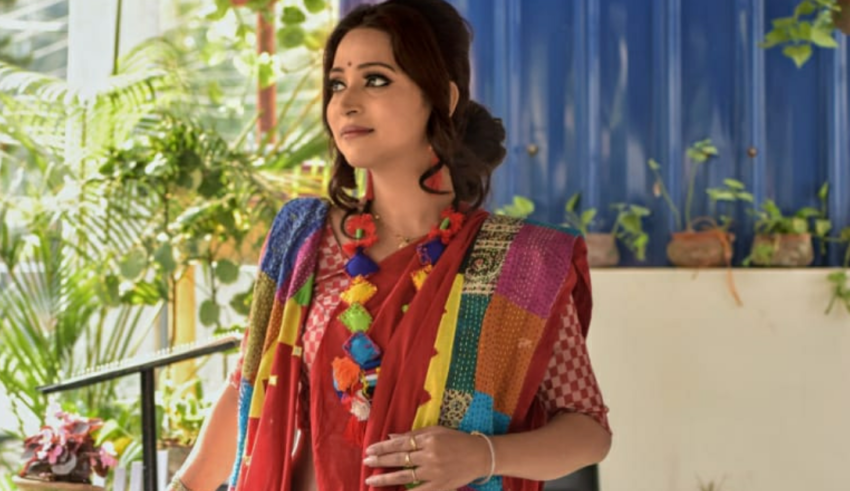 The Bengali New Year is around the corner. All the Bengali communities around the globe celebrate the day with much fervour and celebrations. You can see fairs and cultural meets being held all over the place. However, this year may be a bit different. Thanks to the COVID-19, which we are all trying to cope with. Let' s not dampen the spirit. We all know, that positivity paves the way. We will fight this together and come out with a sure winner.
In the meanwhile, let us find out what is in fashion in the new year. This is also about summer wears for 2020. A lot has changed since last year. Few fashion statements have become obsolete and few have come back from the previous decade. The fashion trends to embrace in the new year and the summer months ahead are:
Chikankari Outfits for Bengali New Year:
Chikankari is doing the rounds this season. It is basically a traditional embroidery from Lucknow done on a variety of textiles like muslin, silk, chiffon, organza and net. It is mostly done on light fabrics. This 200 years –old art will surprise with its kurtas and kameez. Be the first one to flaunt it, this season. Go traditional with these light garments.
Culottes:
Culottes are rocking this season as well and for Bengali women experiment is a way of fashion. The comfort and style are to be blamed. It was the much-worn bottom wear last season and is continuing to rule the fashion scene. They are an easy way to beat the heat, at work and also rock the evenings. It is a multi-utility garment. Pair it with crop tops or tuck in a shirt. It looks cool and comfy in both ways. Moreover, you can wear them in solids, stripes, check and more. Wear them with moccasins and nude shoes.
Boho Dresses:
Bengalis always love being comfortable and Boho dresses can be one. Long and flowing dresses, kaftan-like looks, tiered dresses all form the Boho community. It literally means 'free at heart'. All women who are surely reading this are Boho, in one way or the other. This look often comprises of layers, bright colours, florals and abstract prints. They are comfortable for Indian summers as well. You can find them embellished with beads, fur, feathers, beaded jackets, fringed bags and funky jewellery. They rocked the 70s and 80s. You can pair them with flat sandals.
 Denim:
Types of Denim are back and in style. The tank top and denim jeans never go out of style. And, it is no different this year. Just put them and you are good to go for a casual outing or a party. Denim dresses in mid-length are also back this season. Moreover, collars are coming back. Sport on your denim dress. If you thought, that only cigarette pants rule, you were wrong. The flared denim is slowly crawling into our closets, this time. If you want to bring back the trend, sport it first-hand. Be the trendsetter. Pair them up with nice shirts and tops.
Handloom Sarees:
Sarees can never go out of fashion. Now, abstract prints are in a variety of materials, from synthetics to handmade. Mulmul and Khadi are also rocking the traditional home front. They represent the cultural arts of India. They are in high demand across the globe. The fabrics are very soothing for Indian summers. Moreover, today weavers are producing them in traditional as well as modern prints. The various handlooms include Chanderi, Maheswari, Dhaniakhali, Tussar Silks, Muslin, Cotton, Mulmul, Khesh and Khadi. The Patola, another wonder is making headline everywhere. It is a double-ikkat woven saree. Gujarat is renowned for this work of art. The sarees are extremely popular with those who can afford high prices.
Color Them Pretty:
Pastels are the favoured colours this season. However, Fuschia is also in now. For those who don't know, it is a hot pink shade. You can rock the colour in sarees and dress materials. The other colours to flaunt are Whites, Yellows and Peaches. You can wear them to work as well as leisure. You can also wear whites for a night out. Moreover, you can stand out in a crowd. They will reflect the heat and keep you cool and comfy. Sport kurtas and kameez in peaches
and make a statement with nice, silver jewellery. Stowaway your golds for a wedding or traditional event. Silver and pearl are in.
Accessories:
In terms of jewellery, pearls are in. They are good for summers. Moreover, they can bestow upon you the coolness of the moon. They keep you calm as well. Wear them in clips and hair accessories as well. They can break the monotony of any dull outfit. However, you must wear them right. Wear them as chains, bracelets and earrings. They are sure to make heads turn and for the better. Wear large hats, to save you from the summer sun. Carry bags in jute and handcrafted fabrics. They are the in-thing today. Moreover, you can make a fashion statement with them. Ditch the leather and foam bags this season. Support the weavers and the handicraft community. They are trying to renew earth's resources for you and me.
Online Options:
If you are unable to go shopping, do try the various online stores. We have shortlisted a few for these summer wears to try this Bengali New Year.
– Limeroad.com
– Myntra
– Mirraw.com
– Suta.in
Also try your neighbourhood boutiques. They are working hard for you. Better still, get in touch with LiveItUp, your personal stylist and shopper.
Style Tip of the Season:
The collar is back. Wear it in blouses and dresses alike. You can pair a nice blouse with collars with a handwoven saree and wear it as workwear or day wear. Just throw in some silver jewellery and a nice jute tote for an evening out with friends. Try it once.