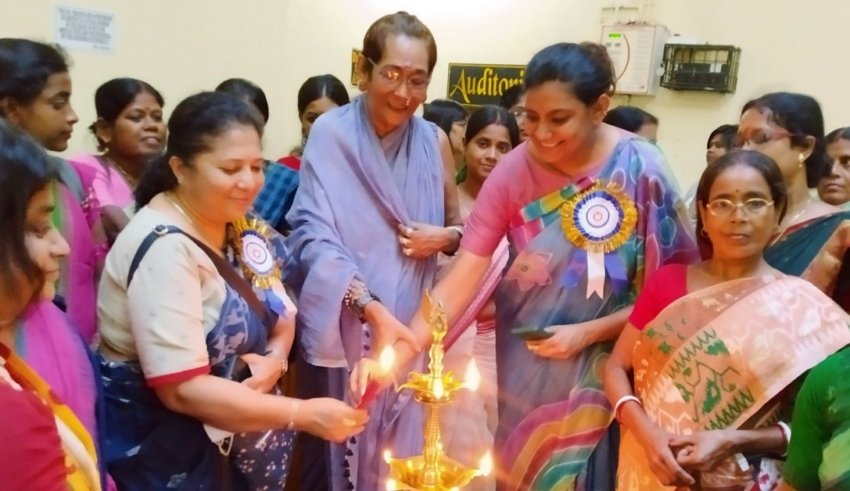 Bibi Russell launches her designed collection 'Handmade in Phulia' on 7th August at Triguna Sen Auditorium at Jadavpur University, Kolkata in association with SEWA, West Bengal. The new collections from the brand enriched the occasion of National Handloom Day. The women weavers of Phulia were present in the occasion with their mentor, Bibi, dancing with them. Ananya Chakraborti, Chairperson, West Bengal Commission for protection of Child Rights was also present in the event.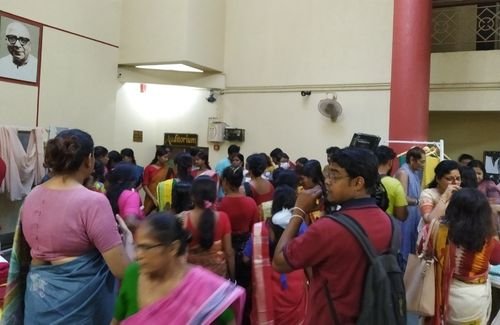 Bibi Russell says, "Fashion should be for development where the local weavers get benefit. There are seven stages in processing the kind of saree that I am wearing. This is not just a profession but a way to sustain a family. So, sustainable development is vital. Our history is made up of Muslin, Jamdani, Taant, et al. Reviving them has been a tough part.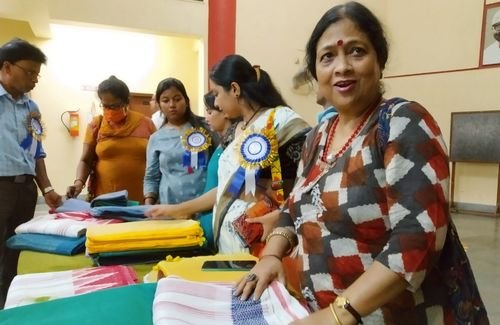 Handloom sector in India is one of the largest unorganized sector. Around 44 lakhs are weavers and 77% of them are women. The loom made fabrics pose considerable challenge to the weavers despite the advantages of minimum capital intensive, less power consumption and eco-friendly. As per the fourth all-India handloom census, there are 26.8 lakh handloom weavers and 8.5 lakh related workers in the country.
However, there are many challenges like strong competition from power looms, inadequate raw materials, lack of marketing techniques etc. Hence, switching to handloom will only increase the economic structure of the sector.