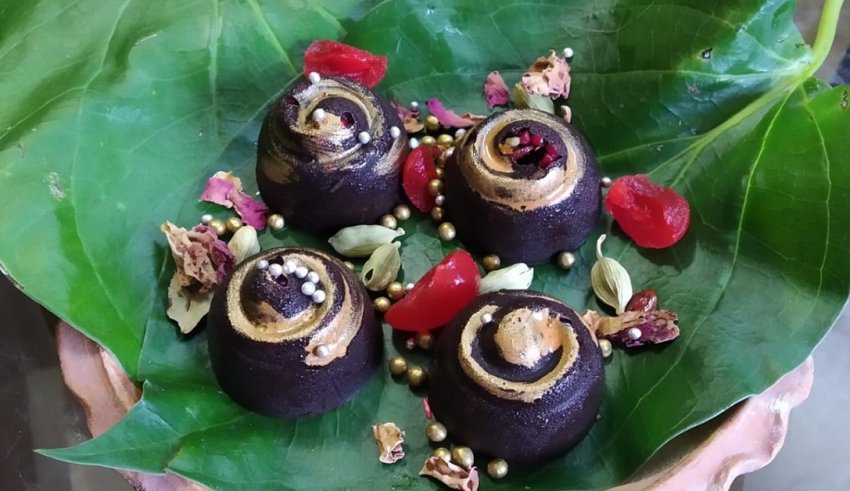 There's a common habit seen among eastern Indians to have Pan after meal. You will get to see this habit in most of the people. Without a Pan after having a meal, the meal remains incomplete. And chocolate is a dessert that people irrespective of any age bar loves to enjoy. So what if these two after meal mandatory add-ons gets infused into one another and produces something unique and delicious.  So here's presenting Chocolate Pan Bahar, a sweet retreat for both the Pan and Chocolate lovers.
Ingredients:
Dark chocolates 100 gm
White chocolates 50 gm
Fresh Cream 15 gm
Dry coconut 3 tbsp
Pan masala 5 -6 tbsp
Chocolate Mould
Method:
Firstly melt the White chocolate and cream in the microwave.
Add coconut and pan masala to it, mix it well and keep it in a side.
Then melt the dark chocolate and pour it into a mould and drip the extra chocolate to get a cavity. Put it into the fridge.
Fill the cavity with the white chocolate mix and seal the top of the cavity with dark chocolate.
Keep it in the fridge and let it cool for sometimes.
Take it out after sometime, demould it and enjoy the unique taste of chocolate mixed with Pan Masala.