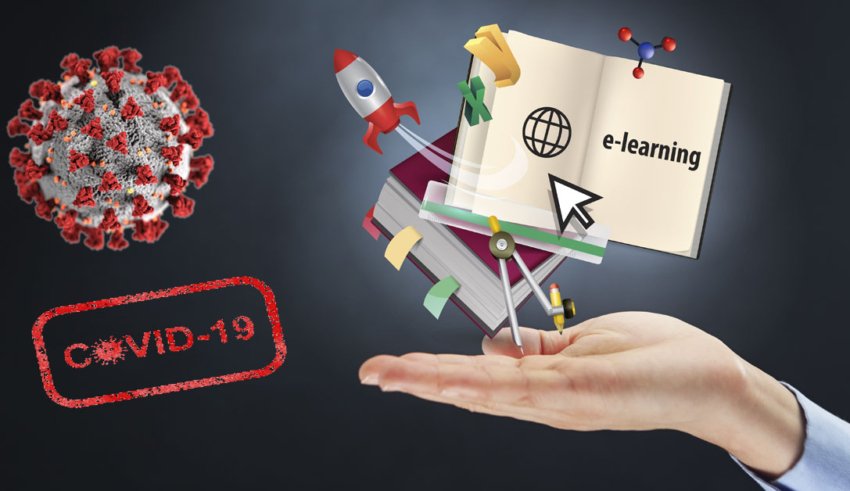 The world has been struggling with changing norms for more than 25 months now. Amongst the worst affected by the pandemic are children. Most adults have had a good run, with work-from-home benefits to 50% attendance, paving the way to maintain a work-life balance. However, kids are affected in more than one way. They are at home, unvaccinated, and children below five years are not mandated to wear masks for long hours. Thus, you will find that the covid 19 effect on education is quite profound.
Covid 19 Pandemic Changed Education in Details
If you go by figures, 1.2 billion children are out of school. As a result, education has changed dramatically in multiple ways. E-learning or remote learning has taken first place. Students across 186 countries are affected. In a few countries, children returned to the regular offline classes. However, most children in developing nations have extended holidays from March 2020.
While you can expect teenagers and college-level students to follow the social protocols and mask mandates, the children below 12 years are at a loss. Parents are also not entirely comfortable sending them to school with vaccine tests still on trial. Even schools are not confident how they will handle these children. Education technology like smart classrooms had already emerged before the pandemic. However, now it is the only way to learn. In fact, the online education industry is all set to reach %350 billion by the next 3 years.
While many people believe that this sudden emergence of time e-learning is causing problems for the poor and children staying in rural areas, others are pretty optimistic. The globalization of resources and the reach of the internet to all suburbs and rural areas can ease the situation. Moreover, e-learning platforms are coming up with learning resources in vernacular language. So, the underprivileged children can also benefit from them.
Also Read: Netaji Subhas Chandra Bose: Women in Netaji's Thought.
Take the example of Zhejiang University, which managed more than 5,000 online courses this season. The experts believe that online education has changed the face of knowledge. Now, it is omnipresent. Moreover, people are becoming more tech-savvy than earlier. So, it seems to be a boon.
Downsides of Online Learning
The children's classroom program that students of nursery and kindergarten children often miss. The experiential learning that one can avail of in offline classes is missing. Moreover, the children from the privileged sections may have a computer or laptop to work on. However, the underprivileged have to use smartphones at added expense. That seems to be a huge deterrent. Many governments are still trying to help by lending and donating free computers in various countries. However, many have still missed out on the opportunities.
The other problem related to online learning is that both the parent and child have to get involved. This creates a loss of time for parents who are working. And, with most suffering pay cuts, maids are also not present to ease the situation because of the pandemic related financial difficulties.
Advantages Of Online Learning
For all those, who have access to technology and devices, e-learning has proven to be a boon. Now, there is less commute and more time at hand to concentrate on the class. Retention of information is said to be better with such resources. Moreover, children can learn at their own pace. Additionally, students can rewind to chapters that they deem fit or cannot follow.
It has also been noticed that children are motivated more than usual to attend online classes. Many schools are also incorporating games within online classes, to give a breather. It also acts as a replacement for the physical games children were made to play at school.
The myriad benefits that online education offers may lead to a shift in learning modes in the days to come. Many educationists are also considering hybrid models for the same.