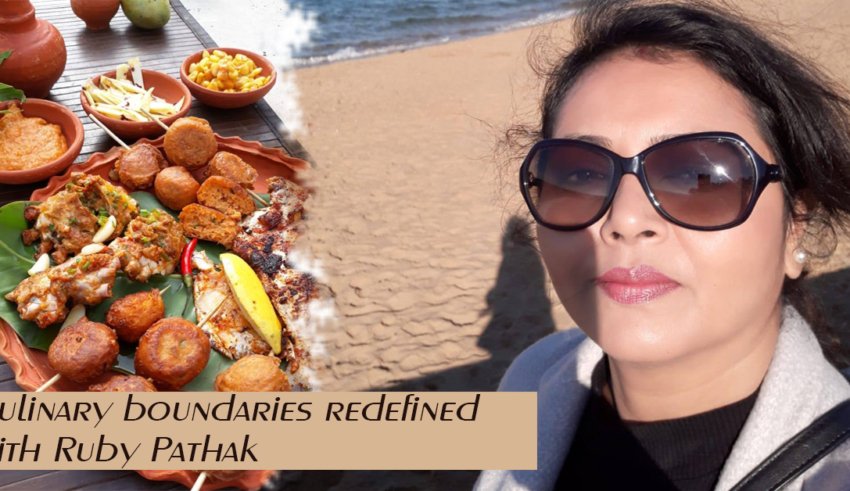 Today, food Blogging is a whole new arena. Thanks to digitalisation and a growing interest in exploring the taste buds, it has attained a whole new meaning. Earlier it used to be a mere hobby of housewives and those people, who had nothing better to do. But, not anymore. It has turned out to be serious business. Social Media is the merging reality of a Digital India.
Coming back to the Indian scenario, many Food Bloggers have gained name and fame over the last few years. Now, no longer doe one has to explain what 'Food Blogging' actually is. One of the best in this genre is Ruby Pathak, currently based out of Kolkata. She is the owner of Tasty Fusion. With a whirlwind journey across the USA and Australian shores, she has collected and amalgamated Western influences with Indian sentiments. And, she has
done that quite well.
Also Read: Balancing the opposites: Arpita Bose
The Start Of The Journey:
Ruby enjoyed a fun-filled childhood in Kolkata, with her sister. After her father's demise, her mother wore the hat of the bread earner of the family. She completed her schooling from Julien Day School and graduated from Scottish Church College. Throughout her academic life, sports and drama featured high on her list. And, she showed exemplary interest in extra-curricular activities. Sports and drams She got married after graduation, and her IT
husband's job role took her to foreign shores the very next instance. That was way back in 1999. She is blessed with a daughter, who is actively into writing and painting.
Life in the USA & Australia – a Learning Far & Beyond:
She learnt from scratch in the USA. She read a lot of culinary books and was a huge fan of Madhur Jaffrey. Moreover, she also attended cookery shows, contests and other culinary practices. Back home, she quickly rustled up a meal, keeping the current trends in mind. Ruby came back to her birthplace after a decade in the USA. Coming back, she was engaged as Co-Director in a Fashion brand – Fashionpiper.com. Her love for creativity and fashion led her to the role. With no formal degree in fashion, she learnt the ropes of the trade, while on the job.
Unfortunately, it closed down after a short stint of 2 years. It was then, that she started her journey in a more serious manner with food and social media. She took inspiration from the renowned show, Khana Khazana. Social media platforms have seen a meteoric rise in the past few years, and she was privy to that. She managed to instil the influences of the places she visited with her husband, like the USA, Melbourne and others. You will find that her recipes are all original. Her spice rack is filled with International spices.
She came back from Australia in 2010 and started blogging full-time. She became a contributor for Bangalore-based Archana's Kitchen. It is counted amongst the Top 10. By 2016, the blog had attained a reputation of its own.
A Successful Food Blogging Career:
Thereafter, she participated in 10-12 contests. She got appreciation from renowned chefs in Kolkata, for being a home chef. From 2018, she joined Food Cloud, Delhi as an online contributor. After receiving rave reviews for her blogging career, she has skillfully connected her love for creativity and food today. Cooking contests from time and again organised by Woman Times in 2018, Cookathon (South) and NIPS. She has
been in the food industry for the last 20 years.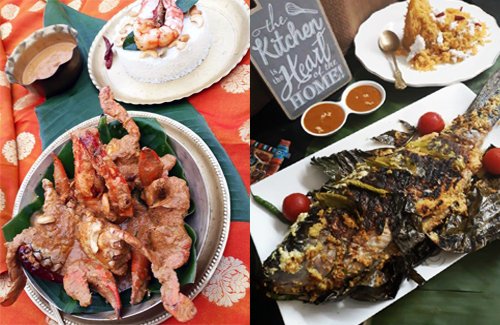 Ruby Pathak and her experimented dishes
Covid-19 effect on the industry:
Today, everything is happening online. Many people have turned into Home Chefs. Thus, I am innovating more and more. In these troubled times, I am concentrating more on plant-based food, so that we can support mother earth and reduce carbon footprint. Moreover, we can develop immunity.
What are your plans for opening a restaurant?
I will definitely go for it, in the near future. However, the situation has to improve, as people are not dining out in the current scenario.
Ruby's Hobbies:
Travel, reading books, nurturing plants and playing badminton are on her cards when she is not working on culinary lines. Ruby completed the trekking tour of the Himalayas and New Zealand. An amateur photographer, all her food photography is done by herself, she has even received accolades for that. In a contest organized by Atanu Pal, she has won the first prize for photography. Social work does not seem to her as something she is doing beyond her normal chores. She loves contributing to NGOs. As a collaborator in a magazine, she has also worked in the fashion and culinary beat.
Message:
I believe, the food bloggers in Kolkata are fighting a lost battle. They do not get the recognition, they deserve. The situation has to improve. The other metro cities are far better. There is talent in Kolkata's culinary industry. We should be Vocal for Local. Woman Times has been a great support for women in Kolkata.
Ruby has her own blog – https://tastyfusionblog.wordpress.com/.
Her Food Feature list includes – Archana's Kitchen, Terra Greens Organic, Food Cloud, Food Cloud Kolkata, Woman Times e-magazine and Culinary Calcutta, to name a few.