Daruchini – The Idea Behind The Spicy Treat Decoded 
We chanced upon the idea of a restaurant, as we had vacant space in our building. At first, we started thinking about numerous names, but then someone amongst us suggested the name spice. So, we came up with the idea of 'Daruchini.' It is in Rahara. Most people in North 24 Parganas know us. Cinnamon is a delicious spice that also has medicinal properties. Additionally, it is considered tasty to the core. So, this is just appropriate for our venture. 
We started the restaurant on 25th January 2018. It also happens to be the death anniversary of our father. So, we generally consider this date as favorable. We launched with a lot of aplomb. 
Covid Times – Tested Our Spirits
Everything was going fine, but then the pandemic hit us. Like everyone, we faced unforeseen times in our food business and finances. However, the local municipal authorities and police helped us a lot. Delivering food to Corona patients' homes has been a different kind of experience at that time. We started working as caterers. Thus, we could operate under lockdown as well. We got a lot of support locally. We would prepare the food items that are typically cooked in Bengali kitchens. During Covid, we worked with minimum staff. 
We are trying to go back to standard times. We had started the restaurant on the 2nd floor. We still had two beds vacant on top. So, we came up with the idea of a banquet hall. So, we have lots of new plans for one and all.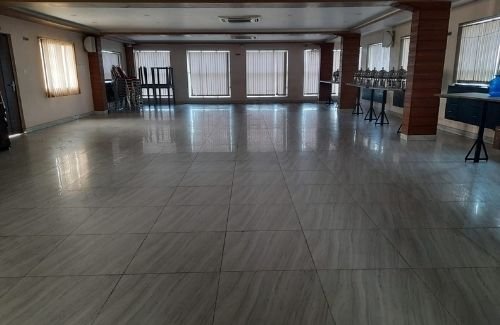 The Banquets
Most people think that banquet means renting out for events. However, 'banquet' is much more than that. Banquet means a food station where people are served food. It is also known as an elaborate meal. In these four years, we have come a long way. The people of Khardah and Rahara have supported us. We host several events apart from the quintessential marriage, baby shower, birthdays, and engagements. Apart from these, we have also hosted other cultural events about celebrities.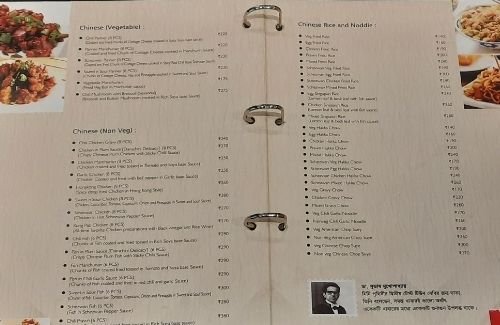 The Menu and Ambience at Daruchini 
Our head chef, Biswajit, contributed immensely to menu planning. It is one of the bases of the food business. I am aware of the wants of the people. I studied the restaurants and eateries around the place. We collected all the information from around us. We also kept the prices affordable. Cleanliness is also an important issue here. So, we always stuck to price and quality. 
The interior of the restaurant is our idea. However, we had also roped in an interior designer. We have created a family vibe around the place. It is a very welcoming and hospitable place. Our staff is also immensely customer-friendly. We have trained the team exceptionally well here. We have a traditional upbringing, which reflects in the services and customer service. Moreover, we give more importance to the tastes of the customers. 
Prerequisites in the Hotel Industry:
The biggest challenge is the procurement of raw materials. The price of gas and fuel is exceptionally high. Thus, it has impacted the business to a considerable extent. Cooking oil has also become very expensive. So, keeping parity in the prices is vital as customers are not willing to pay more. So, it is a massive challenge for us today. All hoteliers and restaurant owners face this problem. 
We only want to serve at the best prices and retain our customers. We want to improve the services and menus even more. Moreover, we want to ring in the Bengali New Year in a new way. That is the primary goal.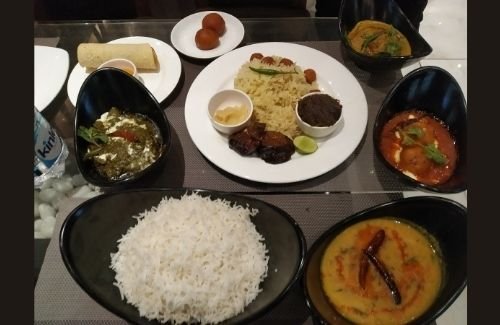 Welcome one and all with friends, family and loved ones at Daruchini to experience not just food but a second home to cherish and celebrate our Indian New Year.