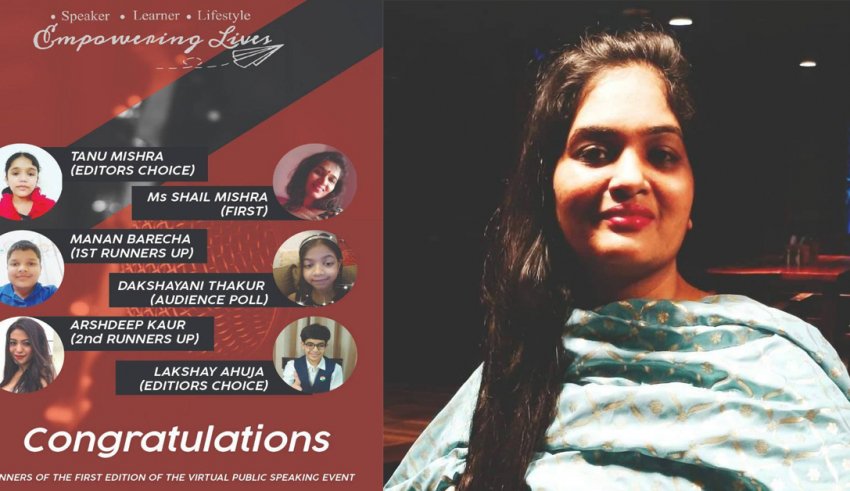 Woman Times Desk: Empowering Lives, founded by Raggnee Agarwal, has conducted the first-ever digital public speaking contest. The contest was organised to encouraging the souls to enliven during the pandemic. Lekha (Lions Club), and Dr Singhee (Principal, JD Birla college) were the Chief Guests for the virtual event.
Joyeeta Mukherjee said, "I was impressed by the word EMPOWERING LIVES, as it includes all living beings, not any gender or age." She further congratulated Rageenee and the team for the success of the huge event. The winners are – Shail Misra (Winner), Manan Barecha (1st Runner-up), and Arshdeep Kaur (2nd Runner-up), Tanu Misra (Editor's Choice), and Lakshay Ahuja (Editor's Choice). All the participants received gifts hampers and the winners got cash prize money. This boosted their confidence even better than previously.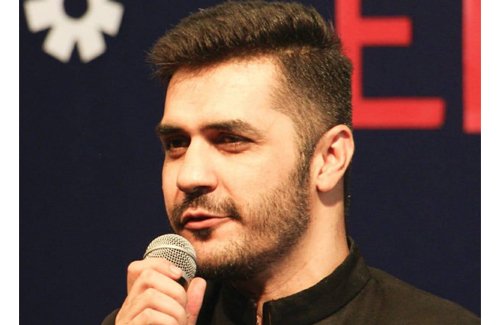 Raggnee was overwhelmed by the response, but as always being modest and a humble human gives this credit to the team and everyone who was a part of the event, including the guests, participants and the audience. The response was so huge that a second edition is already launched and is dated to start on 21st November – the preliminary round. So, if you missed it this time grab the opportunity to perform before a plethora of outstanding Jury panel.
Major Mohammed Ali Shah the founder with her, is a huge support and an icon people look up to. He has been dynamic in training people, women and children and is always on his toes to give the society his best.
"Madiha is the advisor of the organization is an asset to me.  Karuna, Bhavna and Disha are the anchors who smoothly carried out the event with their eloquence. I am very overwhelmed as the first attempt has inspired us to be more active in creating a difference in people's lives", says the happy founder.