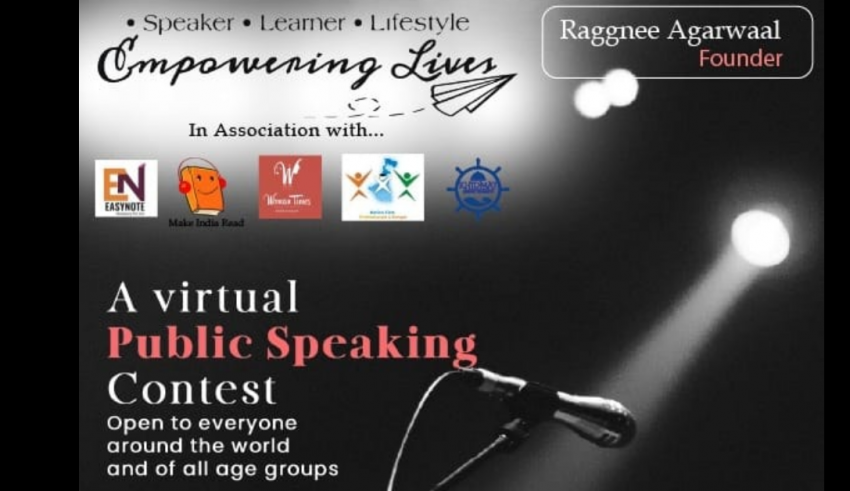 Woman Times Desk –  Empowering Lives, a brainchild of Raggnee Agarwal, has come up with a digital public speaking platform. This will improve and boost confidence in the people afraid of public communication. This is open to everyone and with the huge response to the contest, the team is positive about the impact on the masses. Mr Naseem Ali, former Deputy Commissioner of Police, Kolkata and an awardee of the Indian Police Medal by the President of India will be the Chief Guest for the final to be held on 25th October 2020.
The Jury panel includes Priya Virmani, Omar Shah, Major Mohd. Ali Shah, Shaleni S Biswas, Nisha Mallaya, Prerona Roy, Dr Kuntal Deb Barma, Madiha Rasool, Lokesh Nathany, Pratik Garg, Saira Shah Halim, and Joyeeta Mukherjee. The semi-finals will be on 24th October 2020. The winners will get cash prize money and an opportunity to flaunt their talents before the wide spectrum of judges.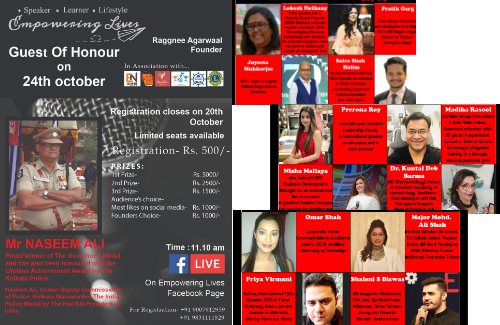 Raggnee Agarwal, the founder of RAA and Empowering Lives, says, "I truly believe that this digital platform will surely give people an opportunity for people to showcase their talents, overcome the fear of speaking and learning some important angles of communication."
"While judging the finalists I will look for confidence and clarity with which they deliver their content. Wish all the best", speaks Lokesh Nathany on the contest.