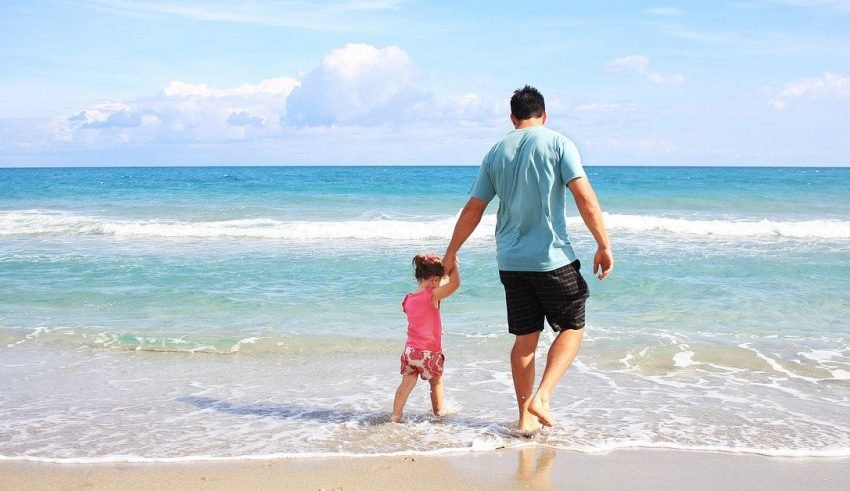 Father's Day is a day started to celebrate a father but this is a relation that is a matter to be cherished.
'Mothers give up so much so that their children can have so much.'
'A mother holds her child's hand for just a short time but holds their hearts forever.'
'A mother is a woman who shows you the light when you just see the dark.'
These are some of the famous quotes which you all might have heard on MOTHERS.
But have you ever heard a father who becomes a Mother? I have my story for you.
I have lost my mother when I was just 5 days' old. Brought up by my father mostly single-handedly who was 30 years old at that point in time. The immense struggle that he has faced in order to bring me up can not be just described in words. An adolescent girl child with a pretty face was not at all a great job for him fighting with the society alone. I salute him for all the sacrifices that he has made for me just to bring me up.
So, I have not seen my mother at all and hardly know anything about her. My father just happened to spend 2.5 years with her after his marriage. I also never thought of discussing this topic ever with my father as it would have given him nothing except memories and pain.
What I write today is not much at all and what I have heard from others regarding my mom. It was 1979. Durga Puja time. A time when everyone enjoys. But, this Puja could not bring my mother back home from the hospital after her caesarean delivery.
I was born on the 21st of September and my father was so happy that he rejoiced my birth saying 'Laxmi' has stepped into his house. But, this Durga Puja took away my mom on 26th September 1979. My mother, Debolina Banerjee, was an epitome of beauty and very timid indeed. Her body turned blue with pain on the day she passed away. Heard that it was the negligence of the doctor that gave rise to some complications during her delivery time. She kept all the pain to herself without uttering a single word any single day. Everyone suggested that my father goes for a legal case against the hospital and the doctor. But, my mother was no more. My father did not have the mental stability, then, to fight a legal battle where he lost his wife.
Bought up by a lovable grandmother who used to make 'payesh' on my birthday every year though we never celebrated my birthday on a grand scale ever as it was a hard time every year to remember her death. My family had to pass through this turbulence during this time. But my father never made me feel unwanted. He made me study in one of the best missionary school and made me what I am today.
My mother was never a good student neither a person who could manage household chores immensely. But, what I can boast of her she was the best human in the world, the best mom in the world with the best simplicity and all humbleness. And after her, my Father has been my Mother.
I had the world's best father. God never allowed my 'Ma' to be with me but I hardly missed her on my PTM days or my Board Exam Days when I used to see the other mothers carrying coconut water and lunch during the break time. I knew I would see my father standing every day outside the school gate during the break time during my Boards coming all the way from office in that humid weather. Seriously, I never missed 'Ma' when I was growing up, I had very good people to take care of me.
One incident I remember when I had my first periods. I had no option other than to run to my father and hug him tight. I have always heard my friends 'telling their moms' first. My father consoled me immensely and told me that I have grown big now and now capable of taking on responsibilities. We went together to the medicine shop. I still remember the chemist person staring at both of us uttering another name "STAYFREE" but my father told him, 'It is for my daughter and I do not want to compromise with the brand. So, give me the best quality sanitary napkins.'
Today, I am a mother myself and I realise how my father has toiled hard to raise me up with full education and love. To him, I wish a Happy Father's Day today and every day forever. For me, both Father's Day and Mother's Day are dedicated to my Father.