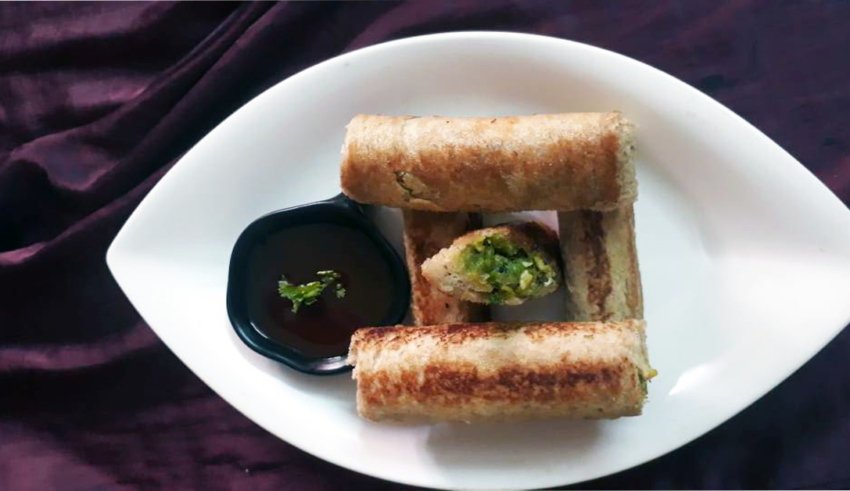 Lockdown time is going very strenuous for all of us but amidst that, we need to stay healthy. My earlier recipes also focused on health. But this time I have come up with a nutritious diet that you can include.
Ingredients:
Green peas – 3 cups
Coriander leaves
Green chilli
Ginger and garlic paste – 1 spoon
Cheese
Bread – 6 piece
Butter – 6 spoons
Egg – 1
Chat masala
Garam Masala
Ajwain
Salt
Sugar
Process:
Take the green peas, coriander leaves and green chilli and make a paste with mixer. Now put a spoon of rice bran oil in the frypan and add ajwain and fry light. Then add the egg and make it as egg bhurji style to fry it further. Once the egg is cooked, add the peas paste in the same pan with added salt and sugar as you like, keep stirring well for 2 minutes. Now add the garam masala and chat masala little bit and mix the whole paste well, stir it for 2 more minutes in the pan and it's done.
Take the bread pieces, cut the sides. Make the pieces plain and thinner with the help of chakla-belan. Now take the green peas paste which was prepared earlier and put it on the thin bread pieces and make it like a roll with your hands. Brush a little butter on the outside of the bread rolls and just light fry it for 30 seconds in the pan. There you go ready to serve a tasty and healthy snack.
Food value of Green peas:
Green peas are something that looks very interesting especially for kids and at the same time very rich in protein, an excellent source of dietary fibre, Vitamin A, iron, folate, thiamin, Vitamin C and manganese. They also have a high level of Vitamin K. All these basically helps to have stable blood pressure, maintains eye, brain and bone health. Your kid/anyone can have green peas in their everyday diet as an easy option to get so many health benefits altogether in one.