Doctors significantly impact our lives. Doctor's Day celebrates the healing hands.
The first and last moments of our lives are when we are born and when we pass away. Our culture considers them "real heroes" because of their commitment and enthusiasm for saving lives. The historical impact of doctors on human health is immeasurable.
The Indian Medical Association (IMA) observes July 1 as "National Doctor's Day" in honor of medical professionals.
Every year on July 1, National Doctors' Day is commemorated to remember the great doctor Dr. Bidhan Chandra Roy, who served as West Bengal's second chief minister and helped and inspired many others. Additionally, it strives to raise awareness of the value of physicians, their selfless dedication, and their crucial role in enhancing people's health and well-being, individually and collectively.
The day honors the helpful services provided by physicians. It expresses our sincere and profound thanks to all those who have selflessly assisted us in our time of need while persistently working for the welfare of humanity.
Dr. Rishi Raj Borah, Country Director for Orbis, explained that there are few healthcare facilities in rural areas, so doctors are essential for treating patients of all ages.
This year's Doctor's Day Theme:
"Celebrating Resilience and Healing Hands" is this year's National Doctor's Day slogan. With this year's theme, we want to honor the medical professionals who worked tirelessly throughout the challenging pandemic times. On this day, we honor all the contributions and efforts made by medical professionals.
One of the most significant contributions physicians make is that they work to lessen the suffering from illnesses and support patients in leading their entire lives. The usefulness of physicians in our lives has long been recognized. They worked non-stop throughout the COVID-19 pandemic like soldiers, sacrificing their lives to rescue others.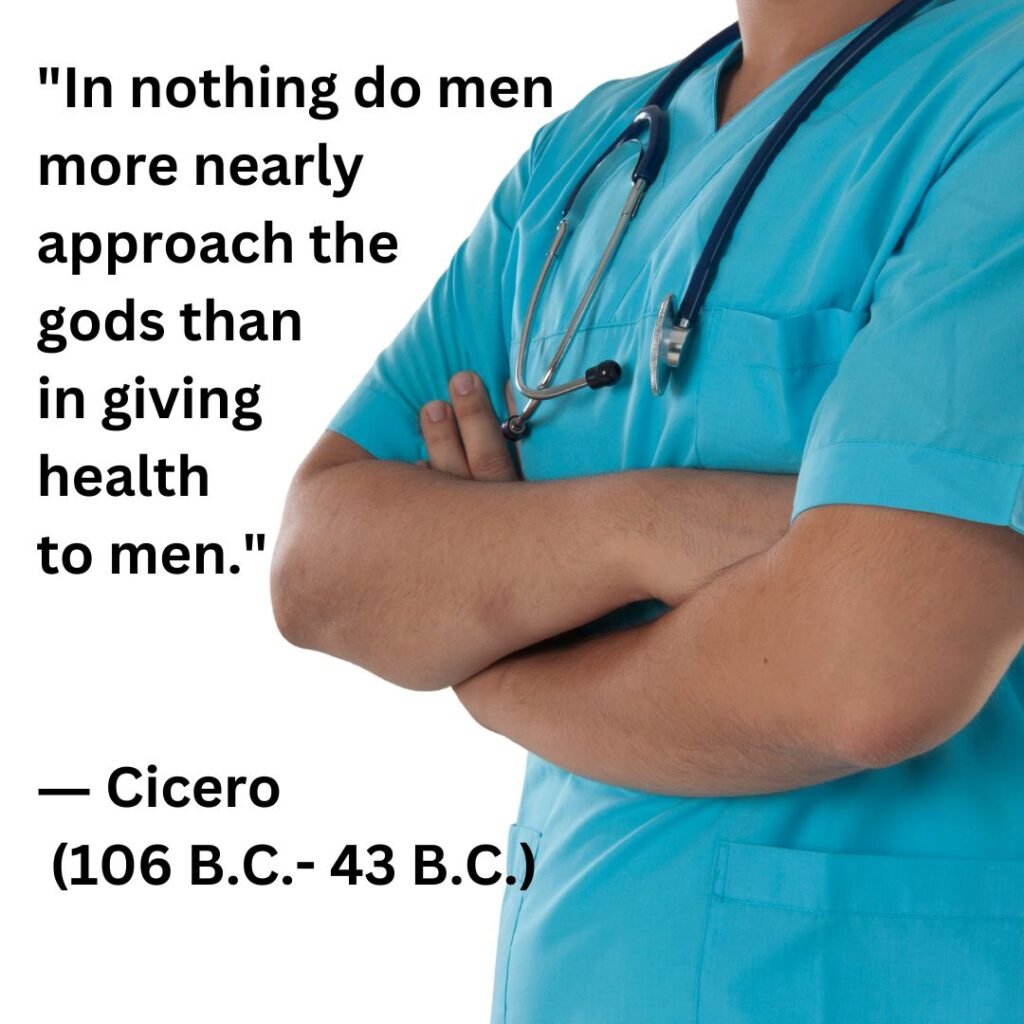 History of National Doctor's Day:
The day was originally observed in 1991 to honor Dr. B.C. Roy, a former Chief Minister of Bengal, for his contributions to advancing mankind. Dr. Roy was a distinguished and model physician who contributed greatly to the medical community during his career. He was born on July 1, 1882, and died on the same day in 1962.
On February 4, 1961, he received the Bharat Ratna accolade. He was key in developing hospitals for women and children, including the Victoria Institution (College), Chittaranjan Cancer Hospital, Jadavpur T.B. Hospital, Chittaranjan Seva Sadan, and Kamala Nehru Memorial Hospital. He was also referred to as the first medical consultant in the Indian subcontinent who was more dedicated and successful than his forebears in several professions in British Medical periodicals.
Dr. Kulkarni, associated with a reputed hospital in the city, highlighted the issues the medical community frequently faces by stating, "a more than 6 lakh doctor shortage" in the nation's healthcare system. He continued by saying that persuading more people to choose the profession is urgent. He said that for India to graduate each year with medical doctors of the highest caliber and competence, the country's healthcare education must be strengthened.
Significance of the Day:
We commemorate this day to recognize and show our appreciation to the medical professionals who devote endless hours to ensuring our health. They labored nonstop to save our lives, even in dire epidemic circumstances. Forgetting about their families, they decided to serve the nation. Salute to their perseverance and commitment to not stopping throughout the crisis while risking their lives.
The occasion celebrates the efforts made by medical professionals and all the various sacrifices they have made to help save millions of lives. Many of the frontline workers throughout the epidemic had given their lives to save others.