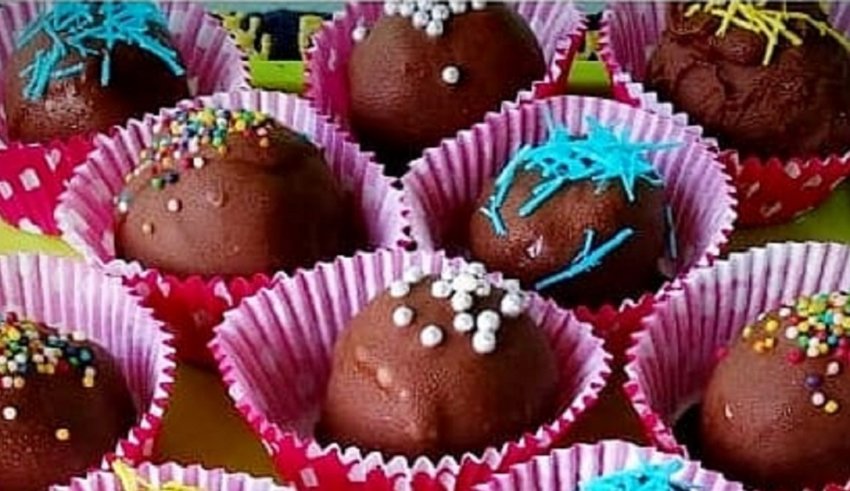 Chocolate is the choice of everyone, from a child to the adults, and adults to old-age people. And when this chocolate is made with your own hands and people enjoys it, there can be no more joy than this. If you give a gift of chocolate to someone on any occasion, nothing more can make that person happy. This unique and quick chocolate made with home ingredients wins people's hearts.
So let's get started with the recipe.
Preparation time: 45 minutes
Preparation for: 5 people
Ingredients:
Digestive biscuits: 2 packets
Chocolate sauce: 3 tbsp
Milkmaid: 1 tsp
Butter: 2 tbsp
Powered sugar: 1 tsp
Cooking chocolate: 5 tbsp
Desiccated coconut: 2 tbsp
Almonds: 5 pieces
Cashew: 5 pieces
Pistachio: 5 pieces
Walnut: 5 pieces
Paper mould for decoration
Sprinkles 3 tbsp for garnishing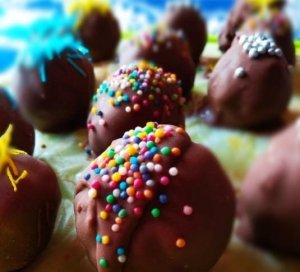 Method:
First grind the biscuits well with the help of a grinder.
In the powdered biscuits put the butter and grind it once again. When the biscuits and butter get mixed well, it will create a nice texture.
Then take a dry pan and put the dry fruits on it and mix well with the biscuit powder with the help of a spoon.
Then make a dough by mixing well the chocolate sauce, milkmaid and dried coconut powder.
The dough should be made into small balls.
Then the round balls should be left in the deep freezer for 15 minutes so that all the ingredients freeze very well so that the balls do not break later.
Now melt the chocolate well in a pot and mix the rest of the butter in it.
After 15 minutes, take the dough balls out of the fridge, dip them in melted chocolate, roll them in a separate container and put them in the deep freezer for another 10 minutes.
After 10 minutes, sprinkle powdered sugar on top and decorate with a paper mold.
Make this delicious homemade Nutty Chocolate Balls which cannot be forgotten and the children will not want anything else. Each bite of this chocolate will give you the flavour of different types of nuts, coconut, butter, milkmaid. The different types of sprinkles mixed with chocolate will it give a different twist.