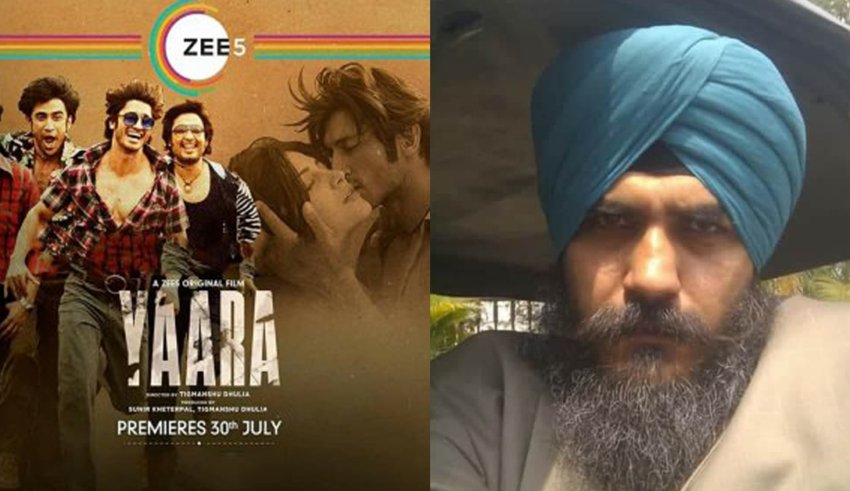 Yaara releases on Zee5 –
Mohammed Ali Shah, who has been Major in the Indian Army, stands tall on his merits and says, "I don't want to encash my Uncle, Naseeruddin Shah's identity for my benefit. Though I truly do not believe in nepotism as without true talent shining in the industry is never possible." Tigmanshu Dhuliadirected Yaara gets released on Zee5 on the day of friendship's day, Mohammed Ali Shah shares his preparation days for the film.
Mohammed Ali Shah –
An International TEDx speaker for 16 times, this ex-army lieutenant, an Actor, storyteller, motivational speaker, and Theatre Artist – he has all in his kitty. Even though coming from an army-served family with a close family connection with renowned actor Naseeruddin Shah, didn't make his path easier. Ali always strived the hard way to get a name for himself, that stays long and echoes harder in the soul of the masses. From a REAL hero to REEL hero, and from Ali to Jasgit Singh the effort he has put in each outshines and takes him forward.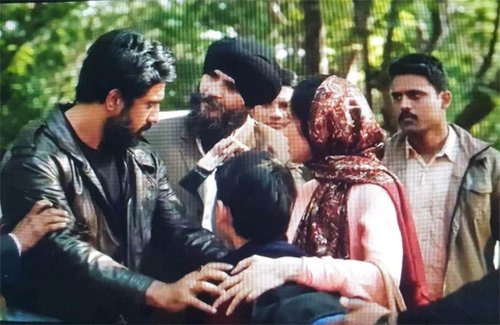 Mohammed Ali Shah in one of the scenes in Yaara
Ali's Role in Yaara –
He has a central character which shows range and variation as an actor where he ages from young to old and is a contrast to his actual self. 'Yaara' came to him after Tigmanshu – the director was impressed by his work in Vishal Bhardwaj's film 'HAIDER', which won 5 National Awards. The main cast of the film YAARA is – Vidyut Jamwal, Shruti Hassan, Amit Sadh, Vijay Verma, Shreya Narayan, Kenny Basumatary and Major Mohommed Ali Shah. He plays this Sikh police officer who ages over two decades in the film. From a young new IPS officer to ageing on towards retirement as the Jt. Director CBI. The film's music was composed by Gourov-Roshin, Shaan, Ankit Tiwari and Siddharth Pandit while lyrics written by Prashant Ingole, Sunil Sirvaiya, Manoj Muntashir and Rev Shergill.
Mohammed Ali Shah says, " I was a chain smoker but I gave up smoking at the drop of a hat as Sikh's do not smoke. I grew my hair and beard for a couple of years and learnt to tie the 6 metres turban. Spending a month in the Golden Temple in Amritsar doing Seva was the best period as I learnt so many things. From completing the Shri Guru Granth Sahib Ji ( The English version) to rehearsing my lines and scenes obsessively I have gone beyond the ways."
The film is based on friendship and is a gift to the audience during the crisis the World is facing. A must watch entertaining film that will enliven your spirits. Stay home and watch Yaara on Zee5.