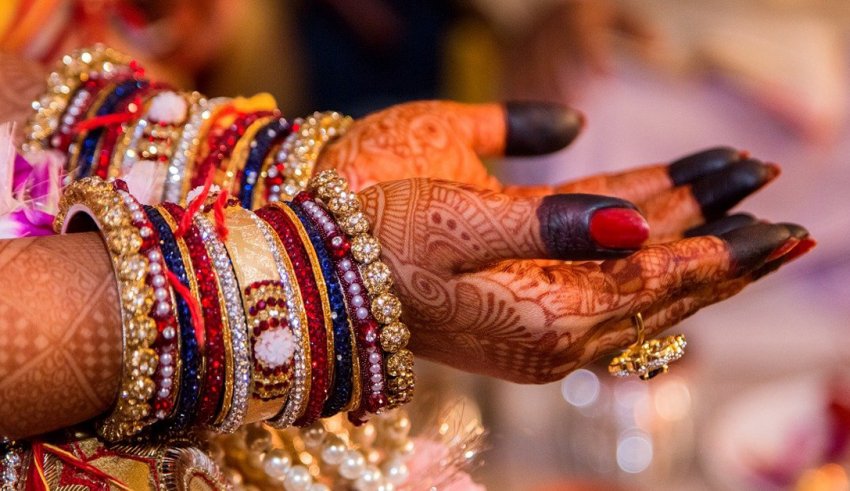 India is the land of Gods and Goddess, and gold. That is how foreigners identify Indians. Indians truly have a trove of secrets to share. Since the olden times, jewels seem to have enticed every queen, princess, and the landladies. There have been murders for jewellery and precious gemstones. Beautiful jewellery pieces have adorned the bodies of women since the origin of mankind. Real jewellery is timeless. They are deeply engraved in the Indian psyche. Today, silver and other stones have added to the glory.
Significance Of Indian Jewellery:
Jewellery Adorns the look of every person who wears it. Men in the olden ages also flaunted jewellery. Today's metrosexual man has also adopted the age-old fashion. Jewellery adds immense value to one's wealth and is also a symbol of security. Jewellery made from gold, silver, alloys, and diamonds seems to occupy pride of place in the jewellery boxes of all. It gives a sense of feminism, apart from status and power. Those who have a beautiful collection of jewellery, they can mesmerize anyone.
It is a medium of exchange as well. However, you will be surprised to know that various Indian jewellery pieces have a science behind it. Let us find out more about it.
Each Jewellery A Work Of Art Or Science:
 The Mang Tikka is one of the best pieces to adorn the forehead. You can find it in various forms. It offers calmness to the third eye chakra. Moreover, it is also the sixth chakra. It represents the power of the soul. Brides wear it often. Other women also wear dainty pieces of the Mang Tikka. You will find them in gold,
diamonds, and Jadav.
Earrings and Jhumkas come a close second. It enhances beauty, and that is a period. Scientifically, it adds to the alertness of the mind. You can be more alert towards and movements and sounds in the vicinity.
The necklace is one jewellery piece that makes the look complete. If you don't flaunt one, something is missing. It helps to regulate blood pressure. Moreover, it also positively impacts the heart. If you flaunt one in precious or semi-precious stones, you can get some eternal powers of mysticism.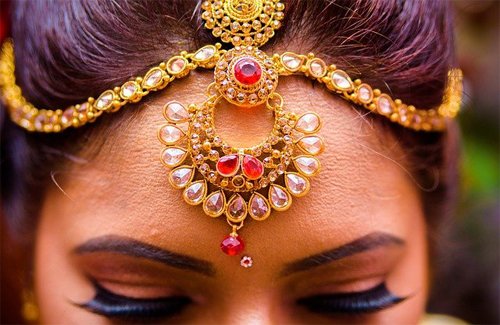 You must have seen women flaunt the nose ring. It is a compulsory accessory for many communities. It is believed that the nose ring increases the fertility of women.
Now, coming to the ubiquitous finger ring, we all know that engagement rings impact the heart. There is a nerve in the ring finger, that directly connects to the heart. It is believed to be a symbol of love and friendship.
Now, how many of you wear Mangal Sutras? Everybody knows that it gives a married woman her identity. The beads of the mangal sutra have holy significance. It also symbolizes the love for the husband. It is also said to control blood pressure.
Now, who does not wear bangles? Everybody does. There are various forms that you and I flaunt today. They are said to increase blood circulation levels. That was a long list of jewellery that you and I love to flaunt. But wait, there is more.
The Story Of The Kamarbandh:
You probably know that women do not wear this daily. It is generally worn in marriage ceremonies and other functions. An heirloom of sorts, it is believed to lessen the fat in the waist area and allows women to get an hourglass figure.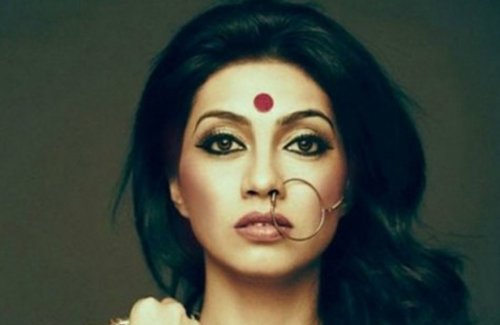 The Quintessential Bindi:
The Bindi is another accessory that affects the sixth chakra. You will fall in love with it. It helps in the preservation of energy in the body.
Gold And Silver In Indian Jewellery:
Now coming to the benefits offered by Gold and Silver. Gold increases the magical aura of the body and offers auspiciousness. Lord Vrihaspati rules this magical metal. Gold brings warmth and energy to all those who wear it. It is said to have Rajas Guna. It also has a lot of astrological significance. Silver is the other metal, most commonly used today. It adds balance to the body and also Kapha dosha as per astrology and Yogic texts. It is said to bring abundance and luck to the wearer.
So, with so many choices, you should always wear these metals in various forms. It sure will bring you a lot of luck astrologically and scientifically.