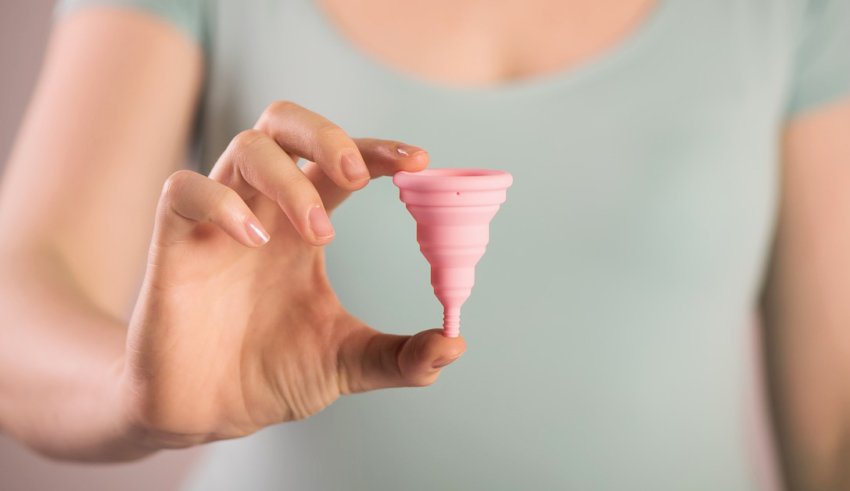 Menstrual Cups can be a good deal for females and nature.
Meena is due for her periods. She has already started feeling the discomfort she's going to experience in the next few days. The heavy flow, worry of staining in the office, the wetness – everything is bothering her. One of her friends suggested she use a menstrual cup. Meena has been reading a lot and hearing about it from her friends, but is still hesitant or scared to use it. Many of us go through the same worries. Have any of you ever had a comfortable period? 
Despite the widespread awareness initiatives, menstruation is still considered taboo in India, with just 12 per cent of Indian women using sanitary pads. Most rural women still use cloth or leaves during periods. They are either unaware or are unable to use good products due to high costs. A large number of rural girls drop out of school after hitting puberty. That is because of the lack of access to proper menstrual hygiene facilities in schools. 
What is Menstrual Day?
Menstrual Hygiene Day is observed on the 28th of May every year to spread awareness and reduce the stigma that surrounds the topic of menstruation. Access to menstrual hygiene products is essential for women of all age groups. Various products are introduced women's health, such as tampons and sanitary pads, to make their periods comfortable. However, disposing of the sanitary pads has become a significant environmental concern as they take approximately 500-800 years to degrade. Hence, all of us need to take responsibility to reduce this waste production. All of us need to look at alternatives for the greater sustainability of mother earth. One such product introduced to reduce sanitary waste is the menstrual cup.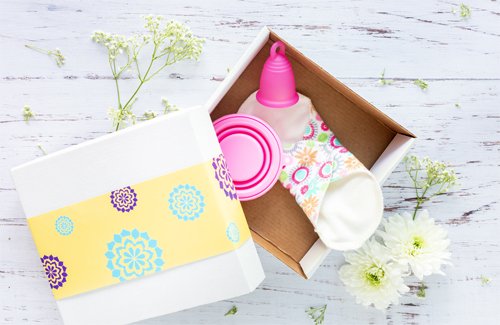 What is the Menstrual Cup?
A menstrual cup is a flexible cup made of medical-grade silicone or rubber which sits in the vagina and collects blood, unlike cloth, sanitary pads or tampons which absorb blood. These cups are supposed to be inserted inside the vagina just like a tampon. They are safe to be worn for 4 to 12 hours without worry, depending on the heaviness of the flow. It needs a bit of practice at the beginning for proper use of these cups, but one can get the hang of it within two cycles. Menstrual cups are sustainable and eco-friendly. They do much less damage to the environment as compared to sanitary napkins or tampons.
New research suggests menstrual cups might be cheaper, more effective, and even safer. They are reusable after emptying them and are easily sanitized in boiling water. Some cups can potentially last up to 10 years. An average woman in India uses about 10,000 sanitary pads in her lifetime. So menstrual cups are certainly cost-effective in the long run. This product has many advantages, such as being leakproof and rarely causing infection if used correctly and hygienically. However, it may not suit all age groups. Young unmarried rural girls may not be comfortable with the thought of inserting a tampon or a cup. The fear of disrupting the hymen also deters them from using it.
Advantages of menstrual cups:
Though there are 199 brands of menstrual cups available in 99 countries, their awareness and usage are low. Let's see some advantages of switching to this product.
These are eco-friendly. As we have seen earlier, the materials used in the manufacture of sanitary pads take centuries to decompose. With the use of a menstrual cup, blood is collected and can be flushed in a toilet. The cup can be cleaned and reused, which reduces waste generation.

They are economical to use. A menstrual cup costs INR 500 on average, which may be higher than ten pads. It's a long-term cost. One menstrual cup can be used for years, while one pack of pads will last you for no longer than one period.

Hygienic enough, if appropriately used, menstrual cups are the best as they are leakproof, unlike sanitary pads.

They don't cause rashes and irritation like sanitary pads. A cup saves one from period hassles, rashes, skin infection, leakage and allows physical activity.

In addition to saving money, using a menstrual cup can help keep disposable tampons and pads out of landfills, therefore reducing 90% or more plastic wastes from female care products. 
Disadvantages of using menstrual cups:
One of the main disadvantages that women face is emptying of the cup as this can be messy. Cleaning a public toilet may cause embarrassment. Some women may have difficulty in inserting and removing the cup until they get used to it.
Today, many women have begun considering menstrual cups as a good alternative. The trend of using a menstrual cup is primarily seen among college goers and working professionals. They get encouraged towards using it on the recommendation from peer groups, the internet or colleagues. The key is to get the hang of it. Once you get the hang of it, a menstrual cup can save you from all the added problems of the monthly period. Everything that you hated about sanitary pads is now taken care of in the form of a menstrual cup. 
So, ladies, let's make this planet the best place to live by switching to menstrual cups.