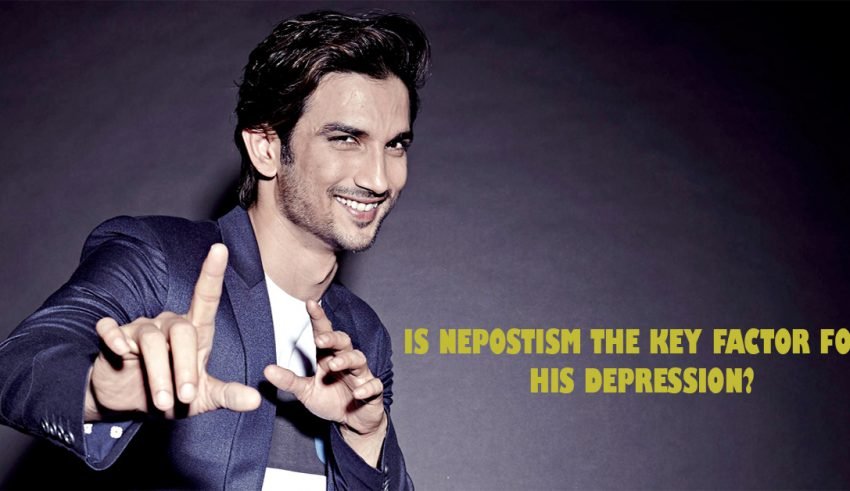 Sushant Singh Rajput is no more with us. But after his demise, the nation is sprouting on nepotism and the topic has been going round in social media for over a week now. Preferential treatment of offsprings, relatives, friends, associates and acquaintances have been practised for ages. It does exist irrespective of forms of society be it collective and individualistic deeply impacting resource allocation.
Favouritism which has broader connotation compared to nepotism is common behaviour across the world. It is
witnessed by large in political systems, apart from the judiciary, performing arts, business, sports and in any forms
of institutions and social groups that exist in the earth in some or other form.
Nepotism in the Music Industry:
Almost all forms of performing arts, preferential treatment is a common phenomenon. Back in India, in
classical musical Gharana system, musicians and dancers are linked by lineage for adhering to a particular
musical style. It is firmly rooted in the rationale of guru-shishya relation so that the master's style is gradually
and firmly imprinted on the students for carrying the legacy further. Often the children of masters and close
relatives carry forward the legacy under the strict tutelage of the great masters. Many a time, the masters
mentor their offsprings in the initial phase for shaping up their career.
Celebrated musician Ustad Amazad Ali Khan mentored and promoted the career of his sons Ayaan Ali Khan and
Amaan Ali Khan. For that matter, acclaimed musician Pandit Ravi Shankar also advocated career of his
daughter Anoushka Shankar, to name a few. In film industries, nepotism is not a new phenomenon. Many of the celebrities we know today started off being famous due to parental connection. An easy ticket for entry in a specific circuit is having family ties with somebody famous or somebody established.
Nepotism in Bollywood Industry:
Starting from the famous showman of Hindi film industry, Raj Kapoor to actor-filmmaker Rakesh Roshan, there are many established people connected to the Hindi film industry who launched the career of their children.
Supporting children's career is an important parental duty and obligation. Rishi Kapoor was a successful hero of
Hindi movies in his own right and Hrithik Roshan went on to become an acclaimed performer.
But things turn nasty and intriguing when efforts are deliberately initiated to thwart or outcast an individual who may not be a part of the inner circuit of the craft. It is said that back in the late 60s, to sabotage the first-ever Hindi movie venture of Uttam Kumar, the doyen of Bengali film industry, the showman of Hindi film. Industry indulged into dirty politics. It was a big blow for the Bengali actor-filmmaker, mentally and monetarily leading to a massive heart attack. He refused to work for a Hindi movie after this episode and reluctantly worked for a few Hindi movies later on.
India tops in Family Business:
Coming to business, India ranks third in terms of the number of family-owned businesses. As many as 12 Indian
businesses made it to the list of 50 most profitable family-owned businesses in Asia, excluding Japan. In India,
in many small to medium family-owned businesses, nepotism is positive when one views it. This is because it is a
cheap source of labour and is a factor as a criterion for succession rather than competence.  But in the long
run, nepotism pose threat in decision making, hinder competition and innovation, studies reveal.
At Corporate and functional level, favouritism and discrimination can have a far-reaching impact. It has
significant effects on job satisfaction, organizational commitment and retention. Bullying and psychological harassment, also known as mobbing are common causes of stress, related to work. This is also associates with psychological and physical problems. The employee may feel alienated and the same can also
affect family life and social interaction.
Universal emotional needs:
Autonomy, competence and relatedness are the foundation for self-motivation. These needs are universal and
applicable across gender and culture. To associate, connect, linked to a group and be an active member of that group or a part of something, are an individual's innate desire. This is natural and normal for anyone. Taking care of favourite like-minded colleagues exclusively and overlooking poor performance of favoured colleagues can be extremely damaging for employee morale.  The onus largely lies on Senior Management and Human Resource Management of the organization, to jointly combat the issue of preferential treatment for maintaining a harmonious environment.
Nevertheless, in a scenario, when both the departments fail to keep a close eye on such issue, it is pretty easy on the part of a powerful individual or a group of favourite individuals to manipulate loopholes of the systems as a tool for getting personal mileage and for sabotaging career of not so favourite colleagues simply for no genuine reason. The individual may have to choose to confront, avoid, compromise or play a victim irrespective of the industry, be it film industry or Corporate.