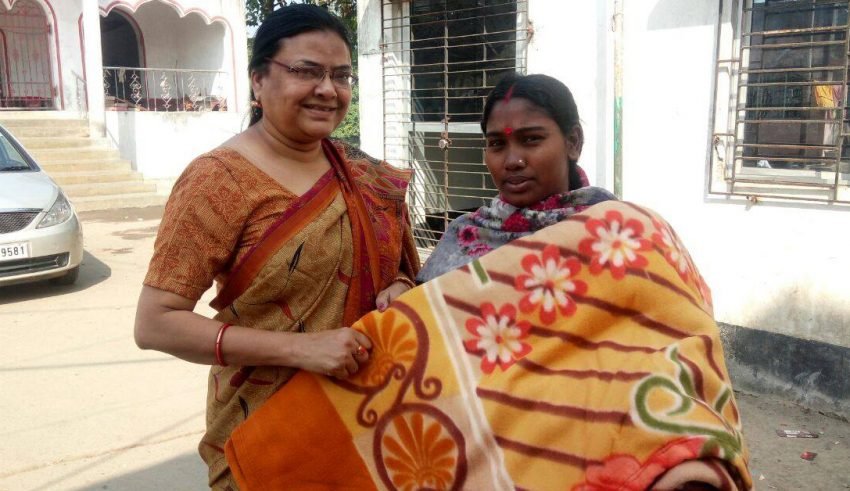 There are community change-makers abound today, charting a pathway for the benefit of society. Amongst the various NGOs in Kolkata, Development Action Society seems to have made a mark in the improvement of livelihoods of the needy and the underprivileged. Purabi Roy formed the organisation in the year 1989. With the Head Office located at Rajdanga, the NGO works extensively in the southern suburbs and Nadia district, to name a few. The NGO provides services in public health, education and child protection, women empowerment, water sanitation, and skill development.
Founder's journey:
Ms Purabi Roy was born and brought up in Kolkata. She took up teaching after completing B.Ed. Apart from that she also attached with a Handicap Rehab Centre. Moreover, she also worked with kids having autism syndrome. In 1989 she gave hope to the society with the birth of Development Action Society. At that time, no NGO or social worker was eager to work in Bantala. Some, 22 years ago three female social workers were murdered there, under mysterious circumstances by anti-socials.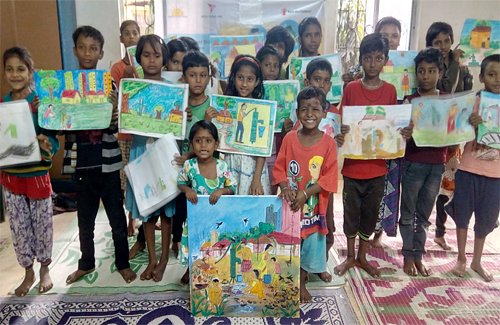 Children with their drawings at Development Action Society
Ms Roy opened their first school in Uchhopota Village, located near NRI Complex with her partners. The committee was formed with seven women initially. Several associations like India Govt. Azad Foundation and Sarva Shiksha Abhijan are backing the NGO and its programs. Today, this Non-Governmental Organisation has 84 staff members.
NGO Services:
The Society provides livelihood, education, health, and allied services to children, adolescents and women. Azad Foundation, that runs Pink Cabs, has an association with DAS. For the uninitiated, Pink Cabs run cabs on the street, driven by female drivers. Several hotels, hospitals, and other organisations are in association with this. These underprivileged women are trained in driving for 6 months. The foundation also trains these females in self-
defence, customer services, and car maintenance. Already, around 57 ladies are working with Pink Cabs today.
Our NGO supports girls of age 6 to 12 years age at the centre at Haltu. There are 200 girls at the shelter. This year 32 girls under the shelter appeared for Madhyamik examination this year and six of them got 1 st Division with star marks. The schools under the shelter are Kasba Modern High School and Bidyadharpur Girls High School. The NGO controls the residential section and teaches the girls vocational courses. They also teach Rugby and football in adolescent clubs. The NGO is aiming at controlling dropout rates in the under-privileged sections of society, mostly in the suburbs.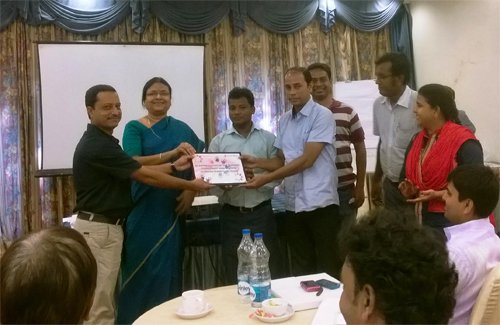 Challenges During Covid-19:
The current pandemic situation is out of the syllabus. No workers were prepared for this. The will power of the healthcare workers is also at stake. Many people who work as daily labourers and wage earners are struggling to make both ends meet. The NGO is providing services in the villages around Dhapa, Anandapur. They have distributed ration to many households and people in need.
"We should donate masks, soaps, and hand sanitizer. We are distributing sanitary napkins, rations, and other help for people in need", says Purabi Roy.
Message To Society:
Society as a whole must come forward to help each other. A community grows when people show love and affection towards humanity. We have miles to cover and are yet to complete many works.