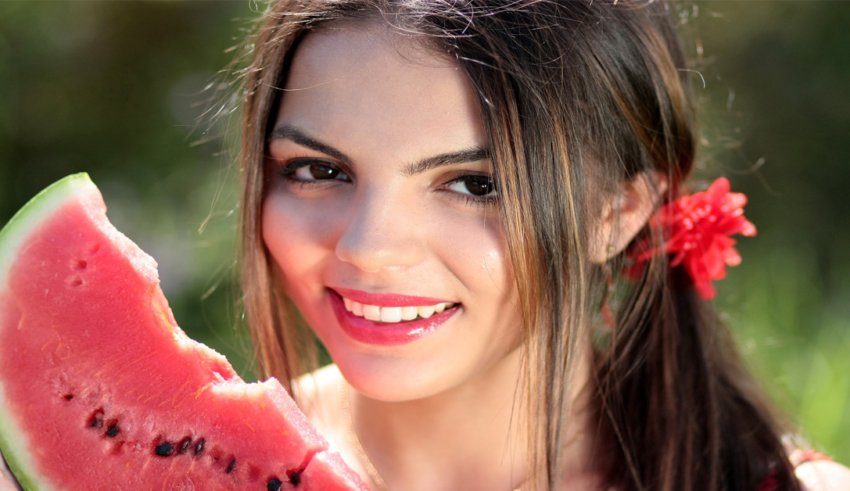 Summer is playing peek-a-boo with us now. And summer beauty tricks become a must. It is already March, and each one of us is feeling the heat. Have you seen the celebs? They seem to stay under the same sun, and yet manage to look glamorous and sport a glowing skin. Have you ever wondered, how they manage to keep their skin so clean and rosy? Sure, it is a part of their profile. However, each one of us needs to get the same look. Warm weather brings its share of woes, like oily skin, rashes, pimples, breakouts and what not?
So, it is time to make yourself a part of a solid routine. As, you transit from winter to the summers, incorporate a few summer beauty tricks and lifestyle changes.
[quotes quotes_style="bpull" quotes_pos="center"]Cleansing, Toning and Moisturizing is the name of the game.[/quotes]
Summer Beauty tricks that can help you:
First things first, start drinking more water. Yes, the rosy glow on those cheeks will come, once you hydrate your body. Have lots of juices, the unsweetened variety will do you a lot of good. Eat fruits and cucumbers. They are a healthy way to fill up and glow. We know, few people who are not so fond of fruits and veggies. The realistic tip to conquer that hatred is to have some apples, watermelons, grapes and kiwis. They are easily palatable. Stay away from packaged drinks. They contain a lot of added sugars. Internal beautification is essential.
Start making an arsenal of sunscreens. SPF 30-50 is good for Indian summers. There are some good brands, out there in the market. Better still, apply Lacto Calamine. No, they don't pay us to influence you. It is an experience that talks. Calamine clay or the lotion is good for oily, pimple-prone and sensitive skin. Pat the sunscreen on all the exposed parts of your body.
Follow the CTM routine. Most of you find this boring. And, maybe we are telling you this for the no of years in a row. However, you rarely follow it. Cleansing, Toning and Moisturizing is the name of the game. There is no better thing to do. Buy the entire Korean Skincare range, yet look oily or dry. Moisturizers maintain the pH balance of the skin.
Get hold of Vitamin C serum. It does great things for the skin. It induces collagen production and also helps erase fine lines and wrinkles. You can also get Kumkumadi Tailam. It contains the goodness of 26 herbs and olive oils. The Kama is doing good in this category.
Exfoliate your skin once a week. They will help you to get rid of the dirt and dead cells. That will help you glow. You can also try fruit acid peels. You can also use an orange rind for the purpose.
Spend less time in the shower. It robs the skin of essential natural oils. Stay away from hot showers. They are even more vengeful.
Remember these points:
Better still, use products that are paraben-free, SLS-free and preservative-free. Go vegan and the handcrafted way. Moreover, look for labels that read non- comedogenic. They can do a whole lot of good for the skin. Try to go for natural products. They are even better. A homemade pack of besan, lemon juice and yoghurt can do a lot of nice things for your skin. You can use it as a pack and as a scrub as well.
And, last but not the least stay in the shade. Wear sunglasses, carry an umbrella or a scarf. Then, leave the house in style. Wear full sleeve shirts and long dresses.
Wear light make up. Do not wear a lot of foundation or primer. Stay light. Pat on some powder or a compact. You can give the kajal a miss, and use a lip balm. Powder make up is very good for summers. If you have oily skin, use more of it. Those with dry skin can go the creamy way.
Do take a bath twice or thrice a day.
Do this:
Now, that you have read this; take a picture and carry it with you. Better still, put it in a reminder. Give yourself some love this summer.