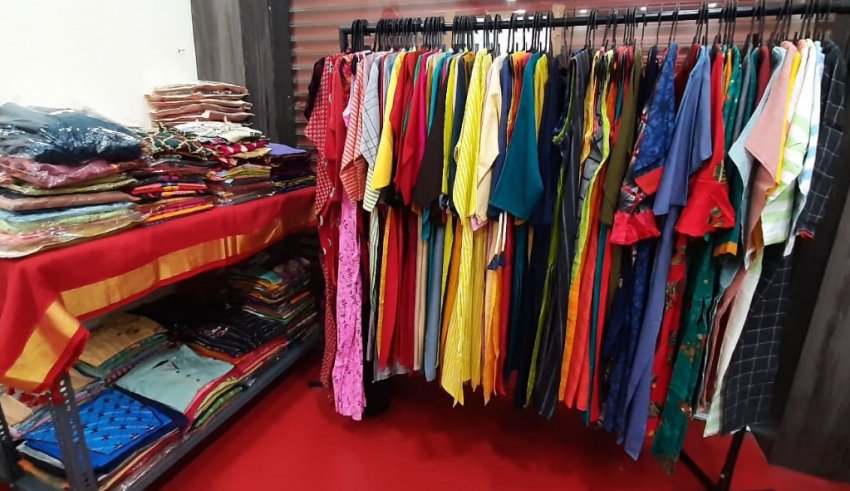 Taking Life As It Comes – With Chandrima From RR Fashion Hub
Now, this is no sad sob story that we are presenting in front of you today. It is the real-life story of Chandrima. A plus sized woman. This feature is of special mention, due to a number of reasons. We will come to that later on.
Well, she started her journey a decade back. The lady has her Boutique in Central Kolkata, Wellington. Her clothes are for all, and that is the USP. You will be able to source sarees from her starting INR 450 onwards, along with kurtis, along with Kurtis, Gowns, and Bags. The latest addition is Naga jewellery and Kundan sets. Have you imagined Gowns from just INR 650? Not Really. But she has made it possible.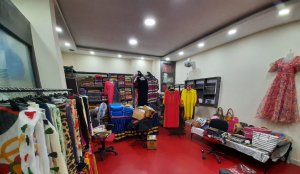 Very recently, Chandrima has launched her Menswear range as well, with hand painted ensembles. She has dabbled with the popular art form called 'Patachitra.' Plus -sized women really have it tough in life. Very few designers, and retailers think about them. However, being Plus-sized herself, Chandrima has a whole range for such women.
Body Shaming
Chandrima, is a victim of body shaming from childhood. She was always regarded as overgrown. She was never allowed to wear short clothes by her parents.
How She Started?
Having worked in the corporate sector for ten long years, she left her full-time career after marriage. Then, she had her first child. She devoted her entire time to her new born daughter. But there was this feeling inside her, that prompted her to start online garments business. She has also dabbled in catering.
She has been handling her enterprises successfully for the last 6-7 years. However, recently, someone hacked her FaceBook page and she lost all her contacts.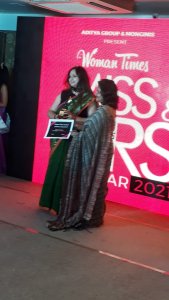 Covid-19 An Important Beginning
She and her husband were attacked by the virus in 2020, July. The only savior came in the form of her mother, who took care of her daughter and son. Every relative shunned their family, out of fear. Both were in hospital for 21 days. She celebrated her son's birthday over a video call. But it has made her stronger. Chandrima restarted her garments business in October 2020.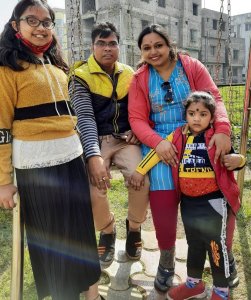 About Woman Times
She has really nice things to say about Woman Times. In 2021, she won the Fashion Boutique Awards as well in Miss and Mrs. New Year 2021. And, she has been building up her client base again.
She says, 'that all women should create an identity for themselves. This is irrespective of their background. You never know, when everybody leaves you, right? Your children will also move forward one day. Then, you won't be alone.'