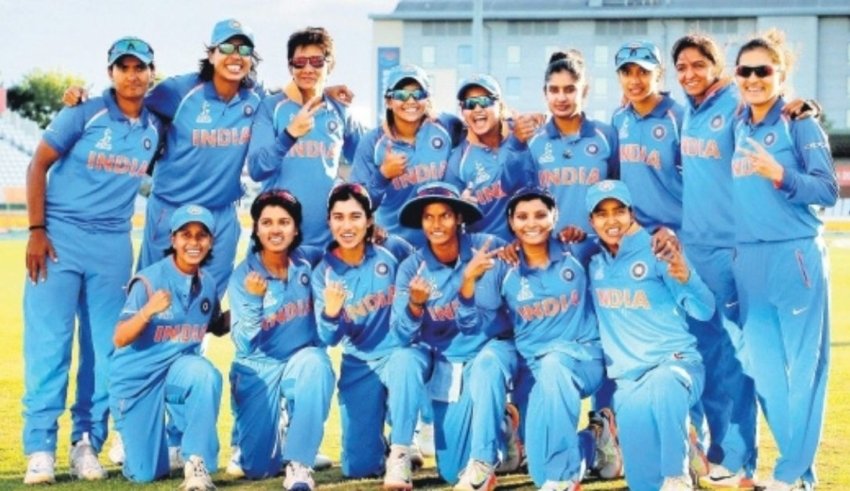 Indian Women's Cricket team, fondly called 'Women in Blue' has reached the heights of world cricket in recent times, especially in the past decade. The team has reached finals or semi-finals of world cup tournaments about ten times across various formats of cricket. These great achievements were earned despite severe odds faced by women cricketers on multiple fronts and are still poised to reach further heights in near future. Players like Mithali Raj, Jhulan Goswami, Anjum Chopra, Harmanpreet Kaur have become role models and a source of inspiration for thousands of young women to love and pursue their passion for cricket by getting on to the ground and playing at various levels.
Cricket – a male-dominated sport
Though cricket has been popular in India for well over a century and has reached almost a religious status, unfortunately, it was limited only to men's cricket. If we look at the history of women's cricket, we can see meaningful growth of its popularity across the country only in the early '70s and did not have organized institutional support. Officially women's cricket in India started in 1973 with Mr Mahendra Kumar Sharma is the founding secretary of the Women's Cricket Association of India (WCAI). It was a revolutionary move in the patriarchal Indian society where girls were not allowed to go to the ground and play, leave alone pursuing a career in sports.
The Tossed coin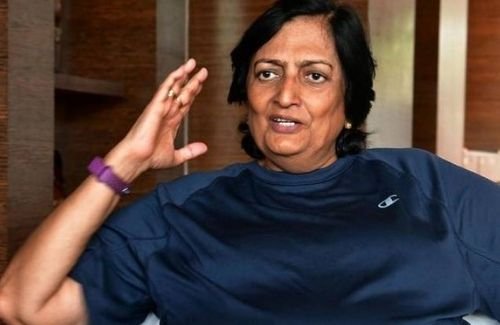 Most of the girls were even deprived of getting a basic education and were believed to be fit for only the household work. Though the revolution had started with WCAI, it was not enough to challenge the deep-rooted cultural beliefs of Indian society. Thus, the change that has begun well, took a long time to reach at least a reasonable degree of
popularity for women to take up playing cricket as a profession.
Nevertheless, the seeds were sown. The Indian team debuted in international test cricket in 1976 against West Indies under the captaincy of Shantha Rangaswamy. It was followed by the first ODI debut in 1978 against Australia under the captaincy of Diana Edulji. Diana Edulji was a pioneer and had a significant influence on and contribution to the development of women's cricket in India. She can be seen as the mother figure for women's cricket.
Gender Discrimination, a hindrance
Despite this, the general popularity of women's cricket in India remained on the fringes due to gender discrimination in our society. Poor infrastructure and facilities, lack of encouragement from the society and government, negligible viewership, and no media coverage have been the bane for the growth of women's cricket. Many good players in the women's team, who did well to serve the nation, were never recognized by the public the same way the men's team was. Even a debutant male cricketer attracts more attention and money compared to a women cricketer with a highly established track record. Hardly any people know one or two names of women cricketers. That has been the sad state of affairs of women's cricket in India for a long time. It is only over the last decade that Indian women's cricket is getting some success, recognition and sponsorship.
Achievements and Success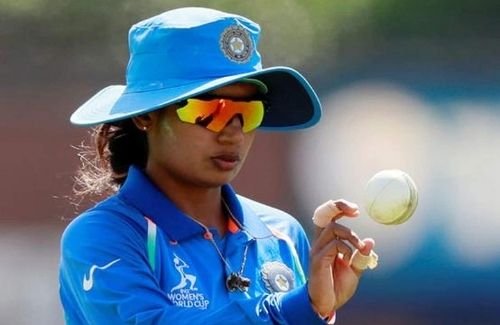 Indian women's cricket team has reached the finals of the ODI World Cup on three occasions and the semi-finals
at three others. The team also made it to the semi-finals of T20 cricket on three occasions. The team reached its best ICC ranking of the second position in 2020 for ODIs but slipped to the fourth position at present. Mithali Raj tops the board for maximum runs scored in ODIs with over 7000 runs. Jhulan Goswami for bowlers with over 230 wickets. With this kind of successes, they also got recognition from the government of India with Padma Shree awards. Other cricketers received various forms of recognition such as the Arjuna and Khel Ratna awards as well.
Finance and Politics – two key factors
With the increasing popularity, women's cricket has also started getting sponsorship from various companies such as Wills, Sahara, Star India, Oppo and Byjus. Sahara had a significant contribution to women's cricket, with a sponsorship association of over 6 years. The team needs more long-standing sponsorships at the team level as well as the individual level to increase its popularity and attraction of talent. While these good things are happening, current growth in women's cricket is also bringing its perils. A select few powerful players of the team dominate the scene and influence the decisions, just the way it happens in men's cricket. The team has seen five coaches in four years, often replaced to appease the powerful players. There is a creeping increase in politics in women's cricket, which is not healthy for any team aspiring to be at the top of world sports.
Despite all odds, the spirit remains high
Let us hope that at least the women cricketers can rise above these issues and become truly inspirational role models.
Leaving the minor negatives aside, the current high state of women's cricket in India is a result of the collective hard work of all individual players who played cricket, represented India and achieved many feats. All of this did not happen overnight. These girls dared to lift the bat ignoring the social barriers and discouragement from all quarters. They have travelled a long journey and every player along this journey had contributed something that the current players are benefiting from.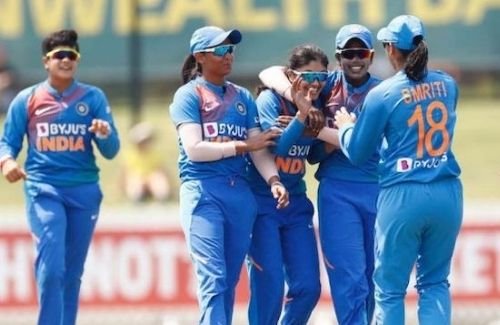 Finally, they are getting the recognition and respect they deserve. Hopefully one day, women's cricket will gain recognition and fan following as much as the men's team. The future generation is ready to take charge. The toss has just been called for and there is a lot more of cricket to come.