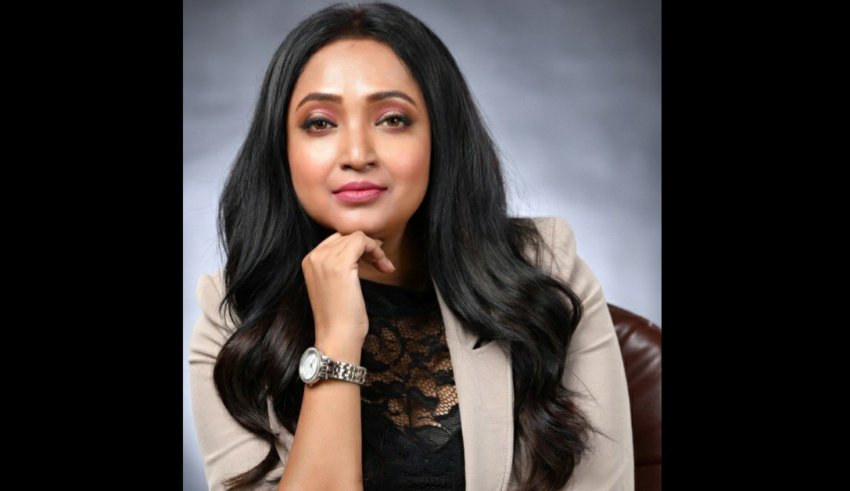 Tuhinaa Pandey has been a part of the glamour industry since her academic years. Sometimes as a model, a pageant winner or in the administration of academics for the students of the glamour industry. The reason may be any but her association has always been strong. In the new avatar, she is the Joint Director of GTFTI, which is a new wing of the George Telegraph Group. Celebrating 100 years of existence George Telegraph group has come up with this new wing for Film Studies.
Message from GTFTI:
"We strongly believe – the audience for cinema will never dwindle and thus making of cinema will never stop. Creating a movie that entertains thousands of people is a mammoth task involving a huge team consisting of technicians, actors and directors. We at George Telegraph for last hundred years have always implemented path-breaking projects with a vision to of doing something novel and unique helping thousands of youngsters shape their dreams into reality which in turn enabled them to unleash their talents, their aspirations", says Tuhinaa Pandey, the Joint Director of George Telegraph Film and Television Institute (GTFTI).
About the courses:
All the courses are recognized by N.S.D.C, which is under The Ministry of Skill Development and Entrepreneurship, Govt. of India. The institute is affiliated to Netaji Subhas Open University (Recognised by U.G.C). Eminent industry experts are associated with this, like Sri. Srijiit Mukherji as the Chief Mentor, Sri. Biplab Dasgupta as the Dean. Sri. Atanu Ghosh will head the Department of Direction with Sri. Rabi Ranjan Maitra being the head of the Editing department, and for Cinematography Sri. Soumik Haldar will head the department.
Pandemic and the Online Courses:
On asking Tuhinaa Pandey about the efficacy of online education she says, "Lockdown is a temporary phase it will not continue for years to come but till everything normalises we are taking online classes. There are many theoretical things in film and television studies which need to be taught. We will start with that and of course, each student is precious to us so extra care will be taken."
So, knock the lockdown and go for your dreams of having a career in the performing arts industry. To take admission or know more visit their official website to www.gtfti.org.