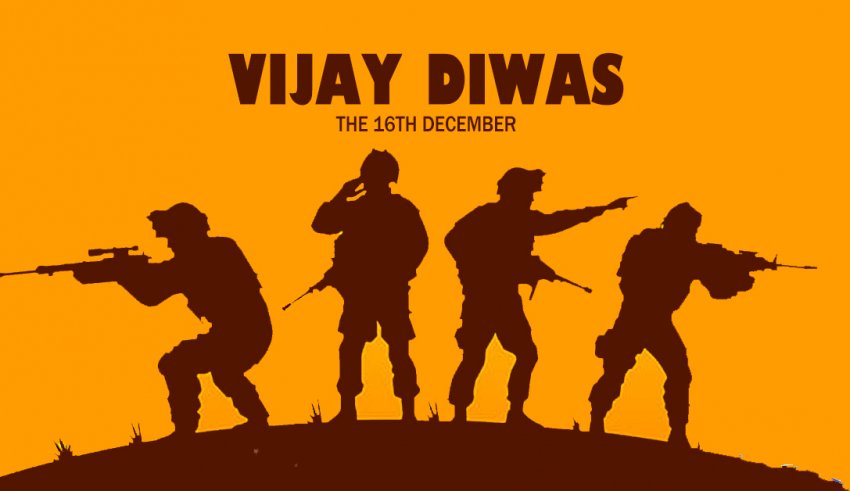 Vijay Diwas 2020
It is the day of remembrance for all the brave soldiers who laid their lives for the greater benefit of their country. The 'Mukti Joddhas' as they are lovingly called has given us reason to celebrate. We celebrate Vijay Diwas on December 16, every year to celebrate the victory over Pakistan in 1971. India had defeated Pakistan in this war and had forced the Pakistani soldiers to fall on their feet. Moreover, you will be amazed to know that Bangladesh was born on this day.
What Is Vijay Diwas?
The Government of India had gone to war against Pakistan on 3rd December 1971. This was urgent at that point of time, to save the Bengali Muslims and Hindus from their atrocities. The war went on for 13 days. Pakistan surrendered before India, with 93,000 soldiers on 16th December 1971. It was a huge victory for India.
Facts About The War That Happened In 1971:
Before 1971, Bangladesh was a part of Pakistan. It was called East Pakistan.
As per records, Pakistan meted out crimes against the Bangladeshis, in the form of rapes, murders and oppressive behaviour.
10 million Hindus migrated to India.
India supported Bangladesh.
On 3rd December 1971, the Government of India declared war against Pakistan. Under the guidance of Field Marshal Manekshaw, 1500 Indian soldiers were martyred.
1,500 Indian soldiers were martyred during this war.
Many Indian soldiers were also martyred on this day.
Bangladesh also celebrates this day as 'Bijoy Dibos.'
The 1971 war also established the existence of the army, air force and the navy.
Pakistan was stripped off more than half of its population, as East Pakistan separated as Bangladesh.
Celebrations And Homage To Martyrs On Vijay Diwas:
On December 16, each year citizens, party officials, students and armymen lay wreaths of flowers and remember the sacrifices of the soldiers. The Indian Minister of Defence heads the celebrations.
To this day, Vijay Diwas Diwas is celebrated with much fanfare. The celebrations take place in the nation's capital New Delhi. Heads of all the three wings – the army, air force and navy pay homage at Amar Jawan Jyoti at India Gate and also at the National Military Memorial in Bangalore.