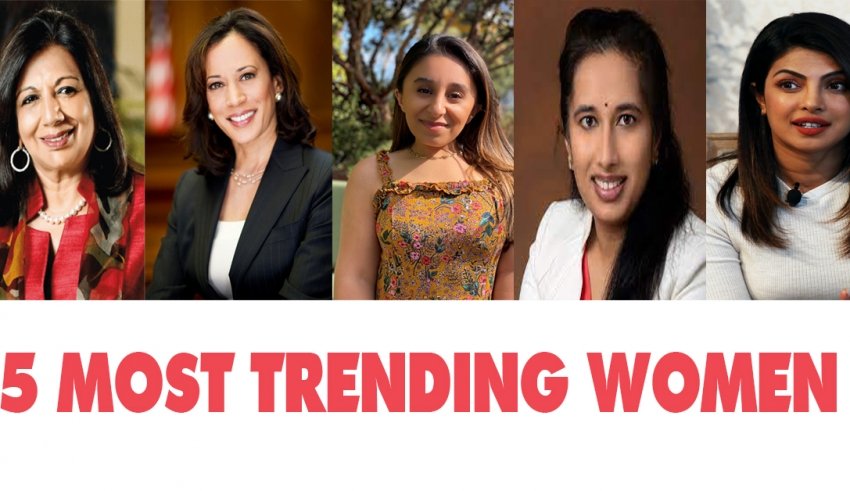 Today, you will learn about some top women who made their country proud. You will find them belonging to various spheres like politics, business, science, and many more. They are an inspiration for other women too. and hence they are the trending women for the year.
Shani Dhanda

 
Born with a genetic disorder, Brittle bone disease, Shani Dhanda is a 3ft 10-inch woman who broke her bones numerous times by the time she was 14. She has worked for Virgin Media for some time. Additionally, she was also on the BBC's 100 Women list 2020. Her most noteworthy achievement is launching the disability card in 2019. She is trying to amalgamate Work from home culture and the disabled individuals.
Dr. Kiran Mazumdar-Shaw
She is India's self-made billionaire. Moreover, she also holds the title of the first Brewmaster. She has studied brewing and the fermentation process in detail. Biocon is a pharma company that has produced the most significant quantity of insulin globally. She also signed the ' Giving Pledge' wherein she donates 75 percent of her income to charity. In 2020, she made it to the list ofForbes100 Most Powerful Women 2020 list. She is an inspiration for many other women. 
Dr. Swati Mohan
She is a trailblazer and has notched eyeballs. She works with NASA. She was in charge of the Mars 2020 Mission and headed the Perseverance Rover team. She is a NASA veteran who was also on the Cassini mission. She has been with the NASA team since 2013. This Indo-American Scientist is forging ahead with power with her NASA mission. She is considered an eminent space pioneer with seven years of experience on the NASA mission. She encourages women to chase their dream without fear. 
Kamala Harris

 
She made history as the first female VP of the Americas. Moreover, she is a woman of color. She is also the first woman in the Oval office. She also made history by appearing at the ceremony in a purple outfit. Her mother always told her that she would be a trailblazer. She has stuck to every word. Moreover, she encourages other women to do their best for their careers. You will find her playing a huge role in women's liberation in the years to come. 
Priyanka Chopra

 
She is another woman who has managed to forge ahead of all her Bollywood counterparts. She is seen in most hit TV series and stars in the next Matrix Sequel. She turned author and revealed a lot about her struggles and career in 2021. Her memoir is called Unfinished. She tells the world that there are more tasks that she needs to accomplish. And, she is all set to do that in style. It is an encouraging book that can inspire many other women who want to achieve things in their lives. She has also given tell-all interviews about being an outsider in Bollywood and how she managed to win against all odds. 
These are the top 5 trending women of 2021 who have made a mark in society.