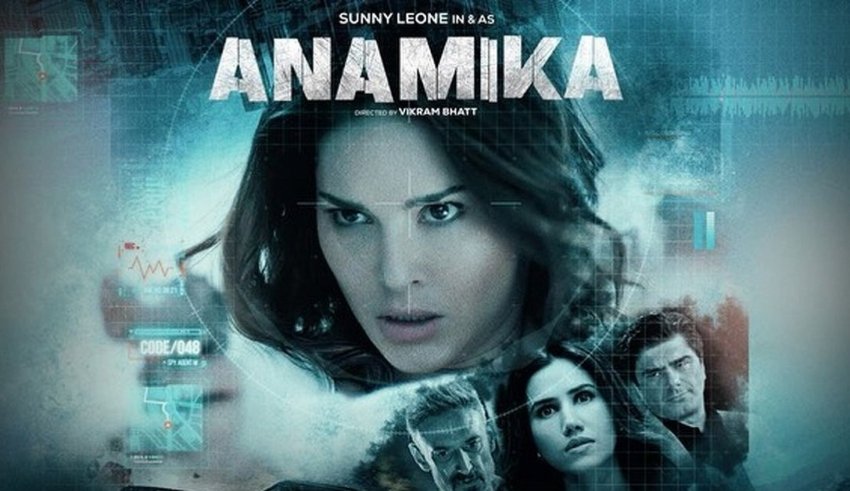 The latest web series to hit OTT platforms is Anamika. Sunny Leone is back in an all-new avatar. The  has managed to capture the attention of quite a few viewers. It is an out-and-out Sunny Leone show. She has the meatiest part and has managed to overshadow all the others.
It is basically about a spy who has turned lethal. Vikram Bhatt has directed an action thriller after a long time. The other actors who have starred alongside Sunny Leone are Rahul Dev, Sonali Seygall, and many others.
Anamika Web Series Review
Storyline –
It would be best if you watched the storyline. Sunny Leone plays the leading role of Anamika. She happens to suffer from retrograde amnesia. She only remembers the doctor, who managed to save her life around three years ago. Ayaz Khan has reprised the role of a certain Dr. Prashant. She decides to move on with her life; however, her past keeps coming back and haunts her.
Now, there may be friends and enemies amongst these people. However, Anamika does not remember anything. So, it remains to be seen how Anamika manages to protect herself from the people who want to see her dead. It is only her gut instinct at work. This is the storyline of the Anamika web series season 1.
Review –
Let us get on with a web series review of Anamika. Without much ado, the director Vikram Bhatt plunges into the story directly. Anamika is a woman who is stuck between her forgotten past and her present. At first, you might get a bit bored with the interactions of a doctor and patient. However, as the story progresses, you will start feeling the thrill. The narrative will catch you at the edge of your seats. Anamika supposedly has no memories of her past life.
She only knows one thing: Dr. Prashant had rescued her about three years ago and had allowed her into his home and his personal life. However, when she plans to move on in her life, her past haunts her. Like a drug cartel owner and other government officials, many people are on the lookout, or you could say hunt. Sunny Leone in Anamika looks quite good. With her acting skills improving by the day. She is helmed as Agent M.
Moreover, it is slowly revealed that she has sensitive information stored in her brain. Two people are on a mission to kill Anamika. Ravi Srivastav, head of a secret governmental agency, and Agent Rhea, played by Sonali Seygall, want to kill her. However, they seem to be oblivious that Anamika has lost her memory. So, here the race takes different twists and turns.
You will be able to see some western influences in the action scenes. It emulates 'Kill Bill,' to a certain extent. This is an 8-part action-thriller, with 30 minutes episodes does justice to the genre. Moses Fernandes and Azaz Sattar Sheikh have choreographed the action sequences between Agent Rhea and Agent M. You will not be able to take your eyes off them.
The editors have kept the episodes short and crisp. It would be best if you applauded them. This is something of Sunny Leone that you have not seen in the recent past. She is and, as Anamika, plays a role very seriously. She has given her 200% to the series. In this series, she has done a lot of justice to the action scene. However, she falters in the emotional scenes with Dr. Prashant.
Sonali Seygall plays the role of a powerful woman in the series. She also has some of the best action scenes. She has played her part very well. However, Ayaz Khan, as Dr. Prashant, does not live up to the audience's expectations. The other characters, like Samir Soni, move the story forward with their various inputs.
Well, this Anamika web series flick is an out-and-out Sunny Leone show. The end has many mysteries unanswered that show that you have to catch up with the following season.