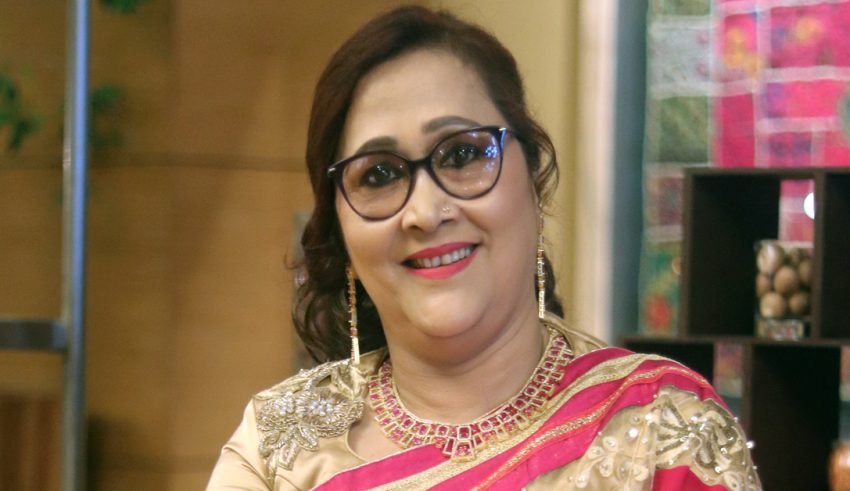 Everybody knows Anjali Ganguly. We all know her as the promoter of a renowned herbal beauty product brand until some years back. Moreover, the conviction with which the lady solved society's beauty- related problems was truly commendable. Currently, there has been a role-reversal. She is the Company President of Anjali's Care. Her lifelong goal is to serve the beauty industry and she has come with her own range now.
 Business tips for women:
You should do business with honesty. If quality is maintained, then customers will accept the product or service. without honesty, you can never get success.
Anjali Ganguly and her Childhood:
"I was a naughty child and am the fourth child of my parents. With three other elder siblings, my father loved me more than the other children. After my birth, my father gained a lot of luck and fame. I have performed the last rights of both my parents", says the entrepreneur lady. She has been dynamic and upright. Sports and pranks were her favourites but loving her parents have always been her priority.
Anjali's beauty is a talk of the town, women admire her and men praise her. She believes that a beautiful heart will always reflect through beauty. She believes in constructive works and keeps herself away from needless gossips. Following a strict regime, her dietary chart is full of nutritional valuation and that may be one of the reason that she is still young. An animal lover, with 6 dogs at home she is a caregiver apart from being an entrepreneur. Her business acumen has won her many accolades including Woman Times National Woman Empowerment Awards for Best Entrepreneur 2019.
Anjali Ganguly talks about her business expansion:
She talks about her plan to open a Unisex salon. She speaks on it, "All the men folks are requesting me to open one for them. Husbands of my female clients are requesting me to open a family salon. Moreover, I want to expand my product range. I wish to launch a litre package of Aloe juice. It is in high demand. The product will be very reasonably priced than other products in the market."
Her thoughts on this COVID19 crisis:
Anjali talks about fighting this invisible enemy. It is a bad time, that all are going through this hence she suggests a few important things people must do.
We have to protect ourselves, read good books, cater to daily work and also remove depression. It is difficult for people like us to sit at home.
We need to eat light.
Moreover, everyone should eat vegetables after properly washing them.
We should have cooling foods.
Drink lots of water.
Furthermore, you should make it a point to drink warm water. You will get a charcoal facewash from my product range. It is extremely useful.
The consumers talk about Anjali's Care Aloevera juice, which is extremely useful for many. It strengthens the immunity system. People have praised the product. It also claims to remove body pain. Her suggestion also includes sipping light green tea with tulsi leaves, cinnamon, raw sugars, pudina leaves, and cloves. This is a health-booster and she includes this in her regular diet. It relaxes the body and mind. "Have it 3 to 4 times you will feel the difference", suggests Ganguly. She believes in herbal products and natural ingredients for immunity boosting.
She says,
"Add tulsi leaves to the warm water. Inhale the vapours to kill the virus. Keep your home clean and use disinfectant. Always, wash your clothes after coming home from the market. Stay in a warm atmosphere. Stay at home and maintain social distance. This is the most you can do. Keep a safe distance from others. The best tip is to stay locked-down."
Anjali Ganguly is not just an entrepreneur but a fighting lady who has, again and again, revised her lessons to rebuild her life. From business to the family she always proved herself. Today she is an inspiration for many young girls and women.