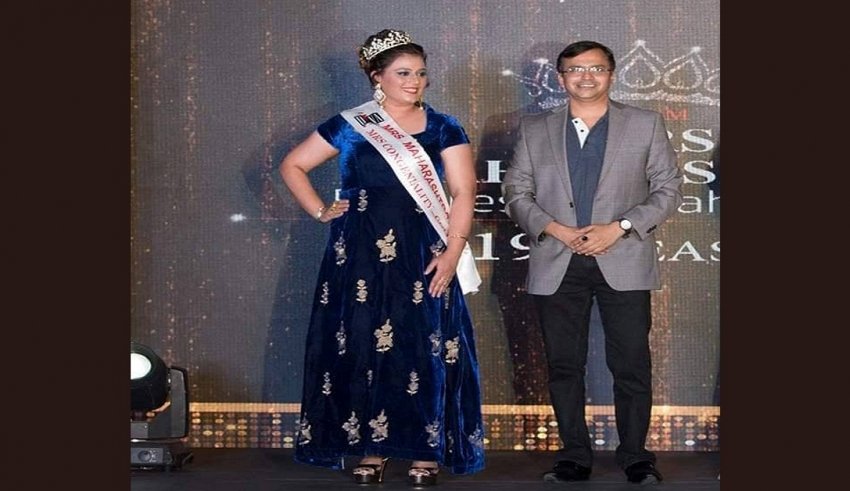 Kudos to the woman power in Madhu Singh – Mrs Congeniality for whom 'Age is just a number'. Yes, it is. This time, Madhu Singh has proved it once again. They say wine gets better with age, so do women. If a woman wants to accomplish something, very few obstacles can actually stop her. The lady from Pune, originally from North Kolkata has just won the coveted crown of Mrs Congeniality 2019 Mrs Maharashtra – Empress of Maharashtra. The event was organised by Diva Events and held at The Hyatt, Pune on 8th December 2019.
Born and brought up in Baguiati in Kolkata, she grew up with seven other siblings. She got married at the tender age of 20. After 19 years of marital bliss and two teenaged sons, Madhu Singh wanted to do something for herself and Mrs Maharashtra – Empress of Maharashtra pageant came at the right moment.
Let us peep into Madhu's life, her experience with the contest and women in general.
AM – So, how was life before the pageant?
MS – I am an educator, teaching for around 16-18 years. I have also worked as a Medical Transcriptionist. I got married pretty early and have travelled to quite a few places, due to my husband's transferable job. I have also taken part in another contest prior to this pageant, called Mrs Glam Gileco 2018. I am staying in Pune for the last 5 years. We plan to shift again to Kolkata soon. I was really happy as a wife, a mother and a daughter-in-law, but I wanted to explore further. Thus, I decided to test my boundaries.
AM – How was the experience at the pageant?
MS – The organisers were thorough professionals. Our Coach and Pageant Director Mr Karl Mascarenhas and Anjana Mascarenhas have taken a lot of care to groom the ladies. There were 50 participants in total, in two categories – Silver and Gold. The training period of 4 days was really exciting and life-changing. We were taught how to behave, walk on the ramp, present ourselves in front of an audience and it helped in bringing hidden skills to the forefront.
AM – What are your upcoming plans?
MS – My confidence has increased many-fold and I am looking forward to opportunities as a life coach as I have an education background, media will also be good or anything creative that comes my way. I have a hidden talent in writing poems as well.
AM – What do you want to do for society?
MS – I want to educate the boys. If we educate them, women will not face the issues they are facing today. Crimes against women are on the rise and proper education and counselling of young boys can only eradicate that, more than punishment.
My message to all women would be "Believe in yourself. There is no boundary, other than the one in your mind. There is no age to achieve anything. Try to make yourself beautiful internally, as that will last for a long time. External beauty is limited by time. Only, women have the ability to maintain a balance in all spheres. So, every woman should go for whatever challenge comes their way!"