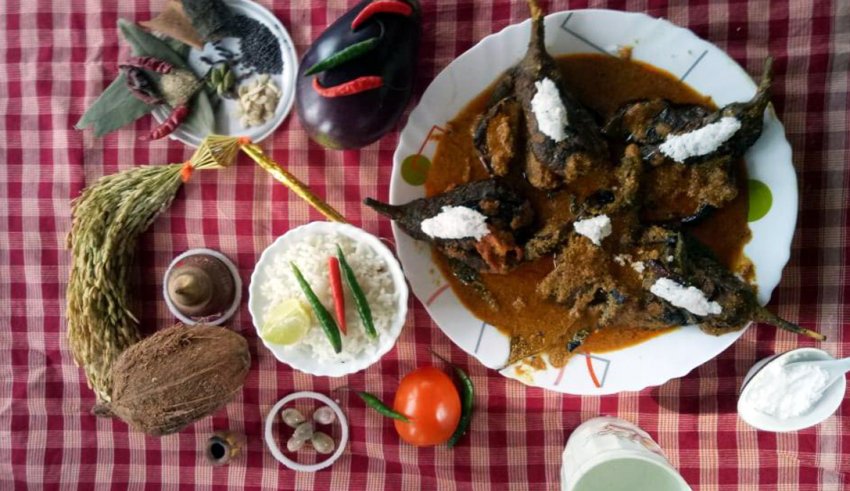 Indian rituals are heavily depended on food. Being an integral part of the celebration mostly Indian Puja involves vegetarian diet as it is believed that vegetarian diet is pious to be undertaken during that time. Keeping the vegetarian thing as a mandate we can try this amazing Beguner Malaikari.
Ingredients for Beguner Malaikari:
Medium sized eggplant (brinjal) – 5 pcs
Tomato – 1 pc
Poppy seed paste – 4 tbsp
Mustard paste – 2 tbsp
Melon seeds paste – 2 tbsp
Sugar – 2 tbsp
Coconut milk – 500 ltr
Cashew paste – 10 pcs
Raisin paste – 10 pcs
Ghee – 3 tbsp
2 dates paste
Mustard Oil
Salt according to taste
For Foron:
Chillies –
Bay leaves – 4 leaves
Cloves – 4 pcs
Cardamom – 4 pcs
Cinnmon – 2 pcs
Cashew nuts – 5 gms
Raisins – 10 gms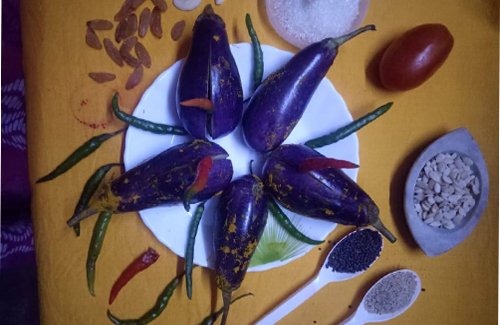 Recipe for Beguner Malaikari:
At first wash the eggplants very well and then cut it.
Marinate it with salt and turmeric powder for 170 minutes.
Heat oil in a pan and fry the eggplants till light brown. Take the eggplants out from the hot pan.
Again take some oil in the pan and put dried chillies, bay leaves, garam masala, clove, cardamon, cinnmon, cashew nuts, and raisins. You also add ghee, poppy seed, melon seed, mustard paste, cashew and raisins paste, tomato, salt, sugar, green chillis, turmeric powder then we have to mix them well. Fry the mixture well.
We put the fried eggplants in the mixture and add coconut milk and cover the hot pan. Let it simmer for 10 minutes.
When the egg plants are nicely mixed, add ghee, and cover the hot pan. Now garnish the dish with grated coconut.
Serve this Beguner Malaikari dish with steaming rice, roti or paratha. But this can be a great one for the Pujo purposes as well.