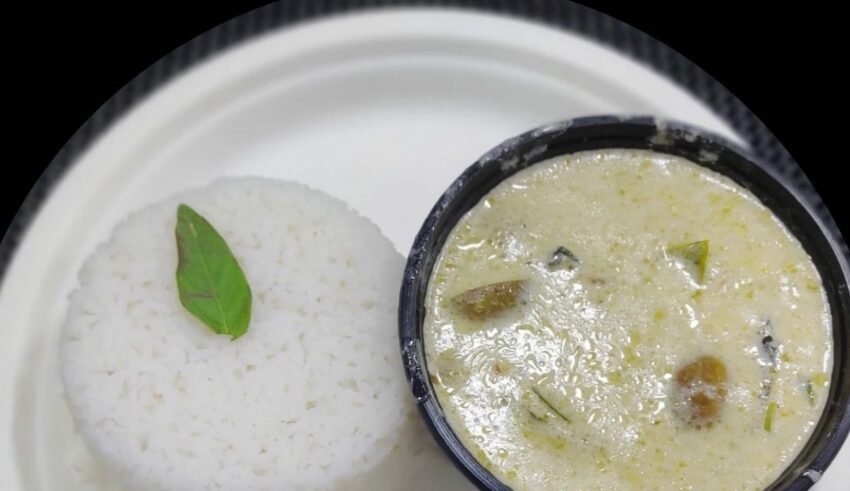 Steam Rice With Green Thai Curry
"Your diet is a bank account, and good food choices are great investments"- Bethenny Frankel
What is the better way to celebrate the beautiful bond of brother and sister; by having some delicious Thai dishes on your plate? The food capital of India(Kolkata) has many Thai restaurants and cafes but we brought you the best, if you want to try a different cuisine rather than Indian then you must visit this cafe which can serve you the best food at with reasonable price.
So here comes the place where you can visit in this festive season.
The Little Bristo
This Bhai Dooj get ready to munch, on the amazing Thai delicacy only at The Little Bristo; this Bristo has incredible potentials. The dishes are delicious and pocket-friendly too. The interiors will prove to be an unforgettable dining experience. From starters, till main course their every dish is over the top the taste of their food will definitely droll you up and you will revisit the place all over again.
Where it is located?
The Little Bristo is located near AJC Bose road Taltala Kolkata.
Also Read: Soya Chaap Biryani With Palak Raita
Special preparations for Bhai Dooj
If the non-vegetarian fare is what your brother enjoys then treat him with Bristo's Bhai Dooj special menu that is, barbeque chicken wings and chicken satay; which is an excellent preparation with a unique sauce like base. They are too good in Thai Curries, Green Thai Curry with steamed rice is the best combination that you can have here. As a finishing touch to your meal, you can have desserts which would be defiantly worth trying. In short, you can expect unexpected stuff over here.
Safety protocols
Wellbeing bit safety concerns many of us are still afraid of stepping out of the house. But as per the guidelines they are taking all the safety measures following the government norms. They sanitize the whole Bristo on a regular note; the foods are been served by them wearing masks and gloves. The staffs of the Bristo are vaccinated, you can step in by wearing the mask.
Award and recognitions
The owner of The Little Bristo Mrs. Zara Chishty Abedin also got awarded as the most promising foodprenuer of the year 2021 by Woman Times.