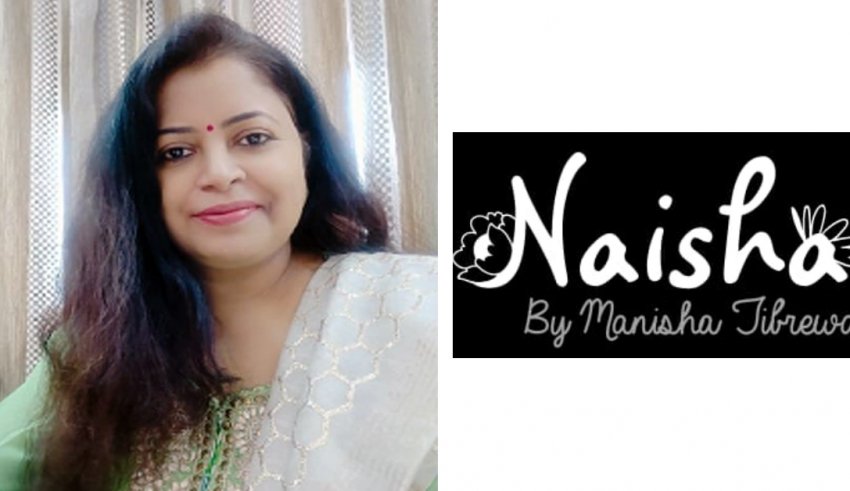 We have seen women, suffering from a midlife crisis as the children grow and start moving away for studies. But few women are there in our society who can find out new opportunities from anything. Of such types, Manisha Tibrewala is one such lady who intensifies her dreams into reality.
Childhood Stories:
"Born in Kolkata, I was in an environment that was creative. Moreover, I learnt kathak and other arts. My family was not typically Marwari. I was brought up as Half Bengali. I got married to a typical Marwari. I adjusted and survived in the new Marwari family. However, they were not that liberal, like my parents, but eventually, things starting placing rightly" says the creative lady.
Family Life And Now:
Manisha hails from a nuclear family. She studied in Gyan Bharati school and Goenka college where she was into art, elocution, ECA activities. She imbibed the creative qualities of her mother, who writes literary pieces.
Manisha speaks on her venture, "My mother is my inspiration. It was a few years back when I started my start-up venture of personalized stuff. I cater to a lot of personalised demands including baby shower gifts, showers, trays, resin trays, anniversaries platters and more. I also deal with customized magazines, homecoming gifts, ceremony gifts and more. It's been 3 years since Naisha is born."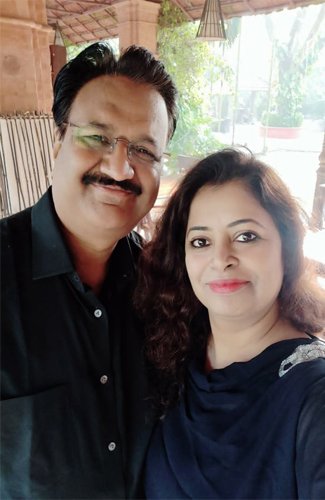 Manisha takes pleasure in sharing that her husband was very supportive from the beginning. She never neglected her responsibilities toward the family. The journey was a roller-coaster ride but eventually, when her business module was paying her worth, her dear ones did not stop praising her.
Drive to carry on:
The first time I posted my gift products online, I got an enquiry from a friend. That day I posted my business, without cover pictures. My friends answered and the platter was my first order. I got an order, the first time I posted. The first platter was decoupage, with flowers, I also do photo candle.
Her Works:
Manisha is a self-taught individual who learnt through trial and error. Her experiments vary from art to art she makes rakhi hampers and also makes jute potlis which she has done for some corporates. Moreover, she also does Bandarwars, Shubh Labh from Resin Art.
"I am doing for platters currently after lockdown. I also make rasgulla bags. Also, I am getting Tanjore outsourced from Rajasthan painters. So, the experiment is a lot on my cards.
An Extensive Product Line:
Some of her product lines are –
Coin bags, coin boxes in jute, mother of pearl, acrylic, wooden goods.
Jute Potli and bags for all giveaways and wedding giveaways.
Photo candles and all other various range of designer candle.
Platters for anniversary, birthday, Holi, Diwali.
Boxes, paper bags envelopes.
Baby shower products, decor, giveaways.
Tanjore murals.
Wooden tabletops.
Wall hanging.
Home decor.
Asking Manisha about the other perspectives of Naisha, "I keep women to do the job for me. Thus, I am creating jobs and helping in woman empowerment. I am also writing blogs. I write poems. and getting it in newspapers, scripts, a creative form inherited from my mother. I have a son who is in computer engineering. After my son went to Chennai, I started all these. Now, I am into too many things. So, I need to balance now. I also have spinal issues, so my health is a priority now."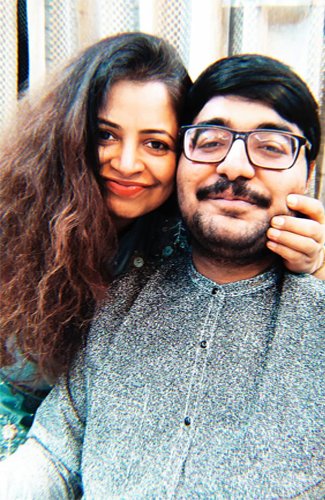 Message For Society –
"Everybody lives for themselves. we have to do something for society. Prayas is an initiative, since the last 10 years which involves a collection of funds. We contribute it to orphanages, around Mayapur etc. We cater to the Spastic Society in Salt Lake. We don't need any social propaganda. During the pandemic, I gave monetary help to all my artisans. I transferred money from Naisha's account. It is an achievement in itself. So, being self-independent and making others also independent is very important" says the lady achiever, Manisha Tibrewala.