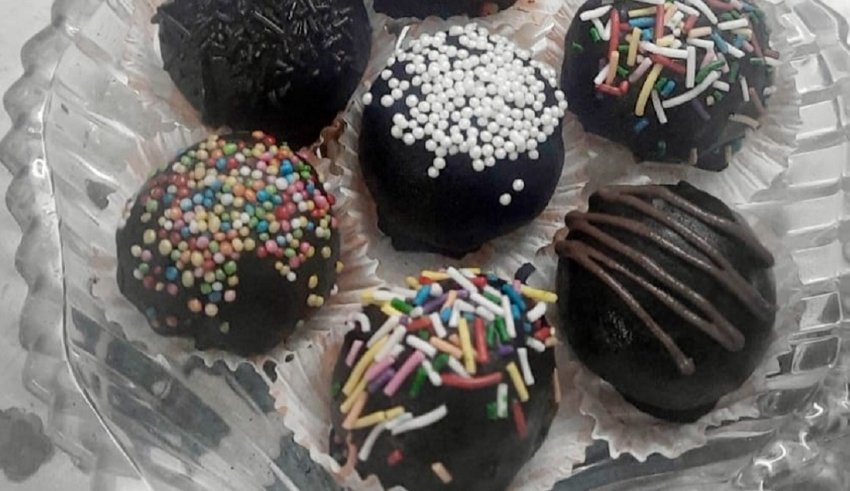 The chill is still there in the air, and it is time to dig into some sweet nothings. You can have your fill of the tastiest sweet Choco Rumball. And, that is what we are going to do. 
A typical Choco Rumball contains flour, butter, sugar, baking soda, eggs, vanilla extract, and rum. They are all the more popular during the holiday season. Moreover, these are traditional recipes handed down for several generations. 
Choco Rumballs are alcoholic and contain less than 0.5 % alcohol, but few contain 5%. So, if you want to get a slightly high, you can have them. But the truth is that the rum evaporates once the cakes are baked. They are simply harmless. It is one of the most delectable desserts that the world loves. 
You need to have a large quantity before you can experience the alcohol. 
Where Choco Rumball is Originated?
Many of you might think about how Indians came to taste such rum balls. Not all of us take alcohol, do we? The Danish bakers are the ones who originally made rum balls. After making bread and other savoury delicacies, the bakers invented this delicacy to have no leftover dough. 
The bakers also had leftover Danish pastries and cakes that were not sold out. They mixed all the leftovers and mixed them with cocoa powder and rum. They rolled the sticky mixture into round balls. After that, they decorated them with dried and desiccated coconut. So, most of you know where they came from. 
Going back to childhood, you must have had your fill while returning from school. Well, all of us did. It happens to be a tasty treat for all. 
So, today Payel Ghosh, a working woman who loves to bake, has something for all of you. It's called Cake Again. She enjoys baking and decorating and has also involved her eight-year-old daughter.
She has made the rum balls her own. You will find her personal touches in the Danish recipe. 
Ingredients for Choco Rumball:
Dark compound chocolate:400gm

Chocolate sponge crumbs:700gm

Rum:6-7 tablespoon 

Nutmeg powder:1/2 teaspoon 

Cinnamon powder: 1 teaspoon 

Clove powder:1 teaspoon 

Dryfruits: Dried Cherry, Kaju, Raisins, Almonds.

Sprinkle for decoration 

Topper for decoration 

Cocoa powder for coating 
Process for making Choco Rumball:
Add the rum, spices, and dry fruits to the cake sponge crumbs. Melt 250gm dark chocolate and mix with crumbs by hand. Make some small balls and a big ball from it and place them on a tray covered with baking paper. Next, keep that tray in the freezer for 15 minutes. After 15 minutes, remove the tray from the freezer and coat the big Rumball with cocoa powder. 
Melt the rest dark chocolate to coat the small Rumball. Dip the small Rumballs into the melted chocolate with the help of chocolate making tool or fork and place it on a baking paper-covered tray. Then decorate with sprinkles. Finally, add the tree-shaped fondant topper to the big Rumball. Place the Rumballs on a cake board. Choco Rumball is ready for chocolate lovers, and the theme of my recipe decoration is nature.
You can have it at any time of the day, evening, or night. We have known people who keep them in the fridge to meet their after-dinner hunger pangs.