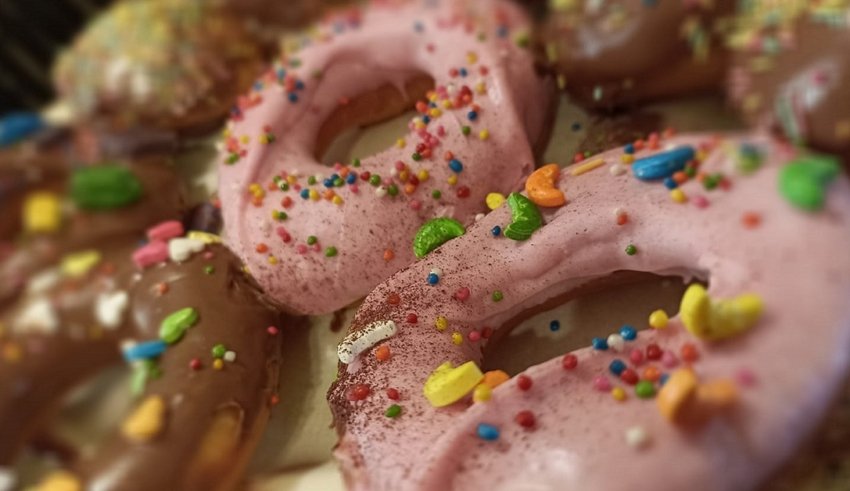 This dish does not need an introduction. Doughnuts have been there since humanity. It is a dish that is made from leavened fried dough. It is quite popular not only with kids but adults as well. You can follow the basic recipe when preparing such confectionaries. They can make your day. 
Moreover, if you have sudden guests visiting you, you can prepare them in less time. 
The ring doughnuts are the most famous of them all. However, there are some other kinds of doughnuts as well. Filled doughnuts are also there in the market. You will find all sorts of fruits and nuts inside them. Various toppings and flavours go into these and give them a different character. If you try to find out which country favours them the most, it has to be Canada. The Canadians consume more of them than you could ever imagine. 
It is believed that the Dutch made it famous from their very own home bakery. So, you can trace the beginnings of the Netherlands. It was the earliest Dutch settlers who brought them to New York. And, it got famous from thereon. 
The Asian market has also adopted the Donut today. First, it was adopted by China, then Taiwan, Japan, etc. It just shows that the Asians have readily accepted the western fad diet. Many such western food concepts have come to Asia. Although a bit late, India has also adopted Donuts as its own. 
The Asian-Indian Donut
Sarbani Sen, a housewife, has made a name for herself from home today. She is very passionate about cooking and painting. You will learn another authentic real-world recipe for chocolate doughnuts. You will come across myriad recipes on doughnuts. But the one that you will read about is authentic and homely. 
Recipe of Chocolate Donuts
The ingredients are as follow:
For Doughnuts:
Maida- 1 Cup

Lukewarm Milk- ½ Cup

Sugar – 1 Tablespoon

Dry Yeast – 1 Teaspoon

Butter – 1 Tablespoon

White Oil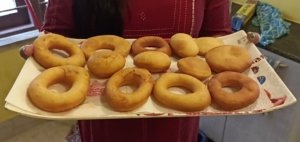 For Stuffing:
Whipped Cream (as per requirement) 

Chocolate (as per taste) 
For Topping
Dark Chocolate – 1 Whole Bar

White Chocolate – 1 Whole Bar

Strawberry Essence

Red Food Colouring 
Procedure To Make Homemade Chocolate Doughnuts:
Mix the maida, yeast, sugar, and milk (in that particular order) till a dough is ready. Knead the dough for 7-10 minutes. 

Add butter and continue kneading. Coat the inside of the container with butter. Let the dough rest for 2-3 hours. 

After the dough has risen, sprinkle flour over a flat surface and place the dough. Roll the dough using a rolling pin until it is ½ inch thick. Using a doughnut cutter, cut out circles for the Donut. 

Heat the oil on low heat. Fry the doughnuts till they display a light golden colour. 

Fill a nozzle with whipped cream. Using the nozzle, stuff the doughnuts with whipped cream. 

Melt the chocolate bars and coat the doughnuts by dipping them in the molten chocolate. Decorate as per taste. 
Your delicious chocolate Donuts are ready. You can serve doughnuts to guests who have landed at your place all of a sudden. They are great starters in the sweet dessert category. Many people have them after meals as a dessert. Moreover, others have them just like that. You can serve your guest's doughnuts and teas or any beverage for that matter. It will taste as good. 
So, let us make these deserts from Sarbani's kitchen today.