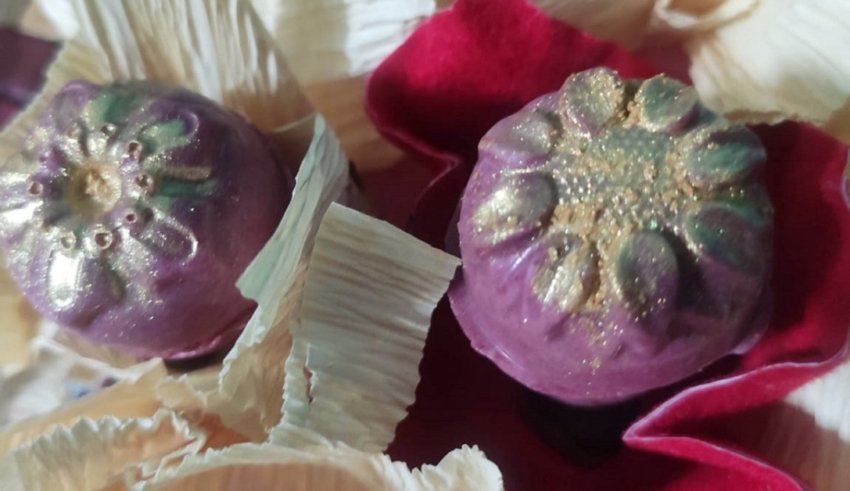 Is there anyone out there who does not like chocolates? It does not seem so. Chocolate aficionados out there can now lay their hands on another tasty and interesting chocolate recipe. There are numerous reasons why people crave chocolates. They are delightful and have a lot of benefits.
It also helps the brain release dopamine, which is a neurotransmitter. Dopamine gives anybody a sudden boost. You will be amazed to know; dopamine also decreases your stress levels. So, the next time you are anxious and stressed out, you should start eating chocolates. That is not all. Chocolates also contain some magnesium, a micronutrient, that humans need. The main ingredient behind the host of benefits is Cacao.
It is the fruit from which chocolate compounds are obtained. Cacao has copious quantities of flavonoids, so one can also experience a lower blood pressure on ingesting Cacao. They are also known to reduce the risk of irritable bowel syndrome and stomach ailments, amongst others.
Apart from Cacao's loads of benefits, the dry fruits, nuts, and cheese also has various nutritional qualities. So, you can have more of them. Cheese is a natural source of calcium, which everybody needs. From children and women to seniors, everybody needs calcium.
Nuts are powerhouses of antioxidants and can combat oxidative stress on the body. Additionally, they also aid weight loss. So, you can very well understand that they are a high-calorie alternative for many people.
INGREDIENTS FOR CHOCOLATE RECIPE: (FOR 4 PCS CHOCOLATES)
Milk compound 40 gms
Dark compound 40 gms
White compound 70 gms
Cheese 40 gms
Roasted Cashew 50 gms
Dates 5/6 pcs
Honey 2 tablespoons
Gel colour
Edible dust
METHODS FOR PREPARING CHOCOLATE RECIPE:
1st step – Preparation of top portion
In a bowl, take white compound and microwave for 30 seconds. Again, take it out and put it into the oven and microwave for another 30 seconds.
Stir the melted compound very well
Add 3 to 4 drops of red gel colour and mix it nicely with melted chocolate (add extra drops as per your desired colour)
At first, put a tiny amount for making a shell. Transfer it into a flower-shaped mould. Rotate the mould clockwise so that the melted chocolate can cover the whole wall of the mould.
Place the mould in the refrigerator for 10 minutes.
2nd step – Preparation of filling
Take cheese and honey in a bowl and give a good mix. Add roasted dry fruits into the filling.
Put this mix into the shells.
Fill the remaining part of the mould with melted chocolate and tap twice.
Keep the mould again in the fridge to set correctly.
Do repeat the same process with another mould.
3rd step – Preparation of base part
Take milk compound and dark compound together in a bowl and microwave for 30 seconds.
Take it out and again put the bowl into the oven and microwave for another 30 seconds.
Stir the melted compound very well
Transfer it into a heart-shaped mould
Place the mould in the refrigerator for 10 minutes.
4th step – Assembling / Finishing part
Take out all the chocolates from the mould
Take two half-circle flower chocolates and join both with the melted chocolate to give a completely round shape.
Take three heart-shaped chocolates and join them horizontally to provide a form of a triangle.
Put the flour chocolate on the triangle (can be fixed with melted chocolates).
Take a brush and finely put some dust on the top of the flower, and your Cheesy Crunchy Love is ready to enjoy.
Now, we call it the best recipe for Valentine's. You can have your fill, without any worries. It is pure indulgence and very healthy, too.