Chocolate Day is a delightful occasion celebrated by lovers worldwide.
It's a day dedicated to the rich and velvety treat that brings joy to our taste buds and a smile to our faces. Whether you're a fan of dark, milk, or white variety, Chocolate Day is the perfect occasion to satisfy your cravings and appreciate the artistry and craftsmanship that goes into creating this beloved confection.
On this day, let us dive into the world of chocolates through Krazzy for Waffle.
Bunaphile special Hot Chocolate with Marshmallow:
With each sip, you will experience a symphony of flavors that dance delicately on your palate. Indulge in a world of pure chocolatey bliss as the smooth essence transports you. The addition of fluffy marshmallow provides a delightful touch of sweetness and texture. It's a heavenly combination that brings joy with every comforting sip.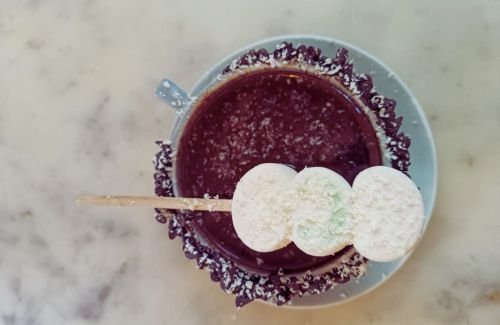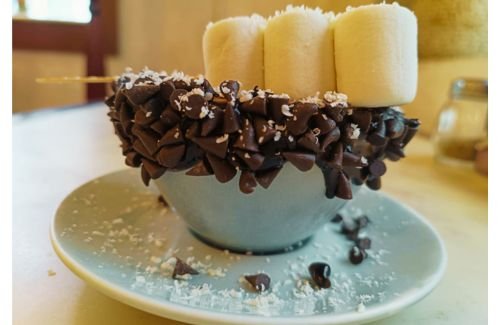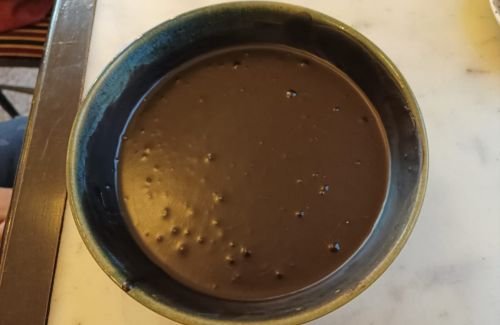 Indulge in the rich, velvety goodness of hot chocolate, a beloved beverage that warms the soul and delights the senses. Every single sip guarantees the infusion of genuine and authentic chocolate into the dish. Unlike the ordinary frappe powder or cocoa powder versions, this culinary masterpiece stands out with its exclusive use of daily prepared chocolate ganache. It diverges from the diluted concoctions commonly found, ensuring a truly exceptional experience.Indulge in a delectable cup of hot cocoa accompanied by fluffy marshmallows at Krazzy for Waffle.
Naughty Nutella Waffle:
At the heart of this culinary masterpiece lies a freshly baked waffle, crafted with precision by the owner – Sonika De – herself to achieve the perfect balance of crispiness and tenderness. Its freshly baked texture combines a golden crunch with a soft and fluffy interior, offering a delightful interplay of flavors.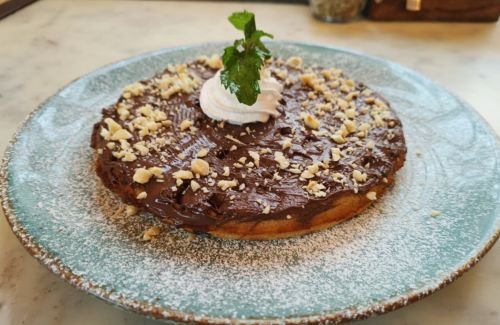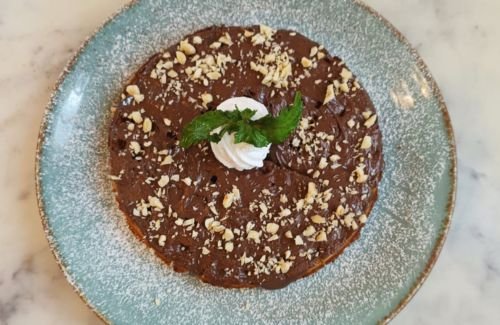 These delectable waffle treats are generously coated with Nutella spread, enriched with delectable hazelnut fragments that contribute to the satisfying crunch. At the heart of this delectable creation lies a dollop of velvety whipped cream, accompanied by a delicate mint leaf for an exquisite touch.
Chocolate Bomb with infused orange mousse
Prepare yourself for a tantalizing delight, a chocolate bomb infused with a luscious orange mousse and for this the only place is Krazzy for Waffle. This divine creation is the result of our unwavering commitment to elevating the art of chocolate-making. They have meticulously prepared every element, ensuring a harmonious balance between the rich chocolate and the vibrant orange mousse. Each bite is a symphony of flavors and textures, with the chocolate enveloping your senses while the orange mousse imparts a refreshing tang.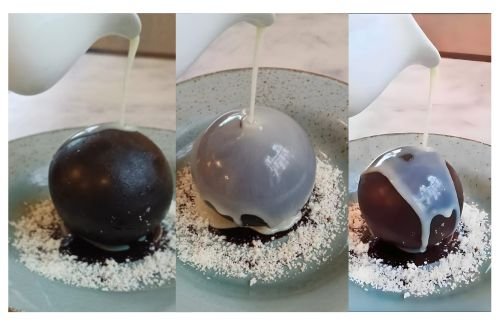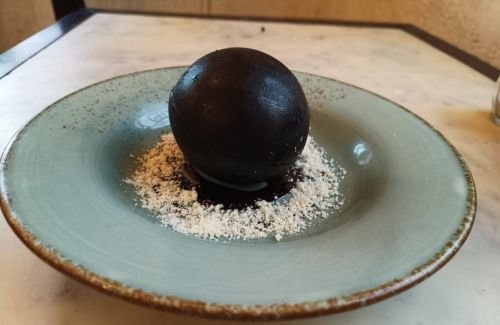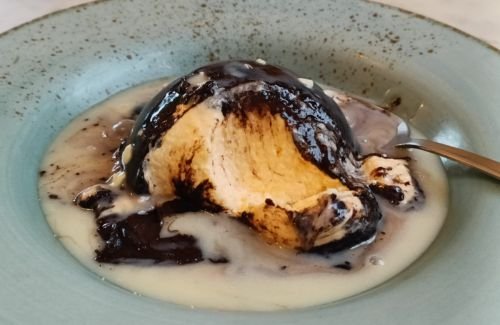 Indulge yourself or surprise your loved ones with this extraordinary treat. Whether it's a special occasion or simply a well-deserved indulgence, this dish is sure to leave a lasting impression. Experience the magic today.