Are you worried about your skin? Or want some expert advice on beauty hacks? Here we go!
When it comes to following a proper self-care beauty routine, few of us will always complain about how to get a tip that saves time and money altogether. Who doesn't want an easy and simple way to make their life easier?
Sometimes we think that the best skin and hair care products are the most expensive ones, but do you know that you can get flawless, healthy skin by spending a very small amount of money and using easy home remedies as well?
Take a look down to see amazing beauty hacks which we often overlook.
Taking care of internal organs:
Our external beauty completely depends upon how we treat our bodies internally. It has been commonly observed that problems like PCOD, Thyroid, Diabetes, obesity and white discharge are faced by many women and these problems directly affect the external beauty. Worry not, there is a worthwhile and time-saving hack that can help you to get rid of this major problem. Take a glass of water, mix 2 caps of Aloe Lady Care juice from Anjali's Care into it and sip it down. Follow this regime once a day to be healthy internally and externally.
Night care of skin is important:
We do our best to keep our skin glowing throughout the day, but we forget during the night. It is equally important to take care of our skin while sleeping because our skin gets ample time to relax. So, without being lazy, give at least 15 minutes to complete the night care routine. Don't sleep with makeup on your face. The chemicals present in it can destroy the texture of your skin. Remove your makeup with coconut oil before going to bed.
Scrubbing without any chemicals:
Scrubbing during the night is one of the most helpful hacks we skip. But which scrubber is beneficial for our skin? This scrub will definitely remove all the dirt and dead cells from your skin. And we can make this scrub with the available things in our kitchen.
Ingredients:
1.Rice flour-1 tsp
2.Milk-2 tsp
Process – Mix the ingredients into a bowl. Apply it to your face and gently scrub it for 5 to 10 minutes to have smooth skin. You can do this regime twice a week.
Face packs are essential:
Face packs are really necessary to keep our skin glowing. Apply the face pack during the night to have healthy, glowing skin.
Ingredients:
Aloe vera gel-1sp
Glycerine-1 tsp
Rosewater-1sp
Crushed jaggery-1sp
Evion capsule-1 pc
Process – Mix all the ingredients into a vessel; apply them to your skin; massage them properly to get all the nourishing properties into your skin. Then keep it on your skin for 5 minutes. Then wash it off with water. Either apply aloe vera gel or apply Anjali Care's facial Vitamin C serum. It's less time-consuming with outstanding results. You can also store this pack in your fridge for 6 to 7 days.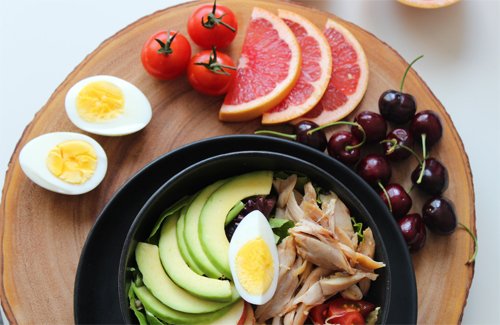 Eat healthy to be healthy:
As has already been mentioned, we must take care of our internal organs to stay externally healthy. Maintain healthy food habits to have beautiful skin. Eat fruits and plant-based items. Drink loads of water to stay hydrated for glowing skin. Remember Adding oils and spices to your meal might satisfy your taste buds, but it can't satisfy your skin. Follow healthy habits to have glowing skin.
Ingredients:
Fenugreek-1 tsp
Almonds-4 to 5
Chickpeas-According to the amount you want.
Raisin-5 to 6.
Process – Soak it overnight in water, drink the water on an empty stomach early in the morning, & then start chewing the ingredients present in it. Try this regularly and feel the difference.
Moisturising skin is essential:
Our skin requires moisture every season, but we can use organic substances to make our skin moisturised. Ingredients Banana-1 pc Honey-1 tsp Process-Blend the ingredients into a blending jar, apply them to your skin, keep them on your skin for 10 to 15 minutes, and wash them off with water. As we are all aware, bananas and honey have moisturising properties.
Choose proper clothing:
Try to make a wise decision while choosing your clothes. Prefer cotton clothes instead of polyester and synthetics because they terribly lead you towards skin-related issues. Stop using the thick, fancy towels and use the cotton ones which soak the water from your body easily and also helps you to get rid of itchiness and irritation. Use these simple and easy beauty hacks and glow differently.
If you have any queries on your skin problems or want such beauty hacks just email us at [email protected]