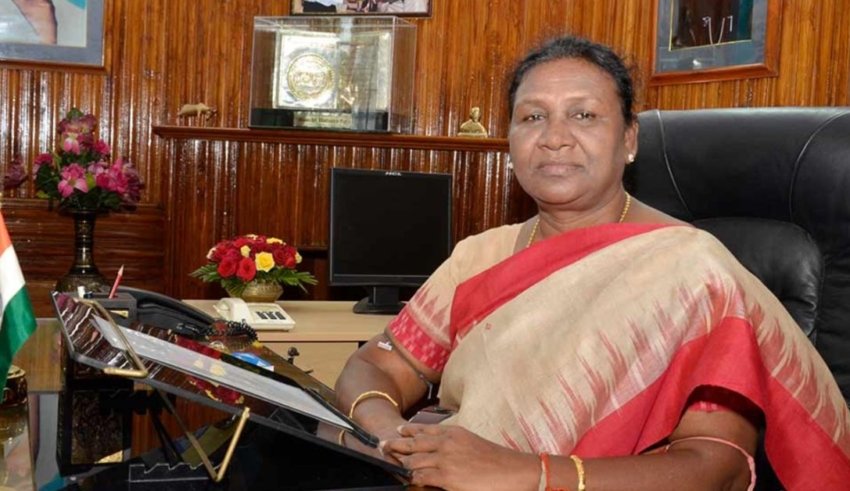 Draupadi Murmu is India's 15th President of India.
Draupadi Murmu wins with a majority votes in the Presidential election. The NDA's presidential candidate, has crossed the 50% mark of total valid votes and is set to become the President of the country. She won against Yashwant Sinha (former diplomat and minister). Our present President, Ram Nath Kovind's tenure is ending on July 24 and the new President will take oath on July 25.
Pratibha Patil was the first woman President of India followed by Draupadi Murmu. She is all set to be the second and the first tribal woman President of our nation. Murmu is a member of the Bharatiya Janata Party and has served as the ninth Governor of Jharkhand from 2015 to 2021. She is a presidential candidate for the National Democratic Alliance in the 2022 election. Murmu is the second person belonging to a scheduled tribe to contest for the presidency. She is also the first scheduled tribe woman to be elected President of India.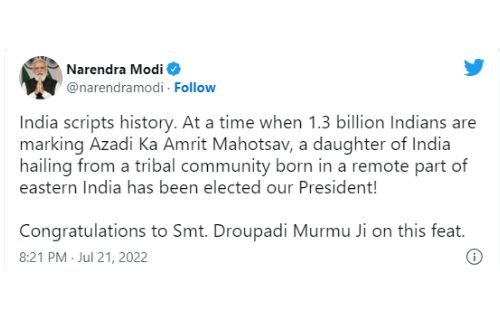 Politicians specifically BJP leaders all across the nation are tweeting 'Congratulations' in favour of the 15th elected President.