A recently developed word 'Entrepreneurship' creates ripples in the industry when one says I am an Entrepreneur. But examples are increasing where one can talk about startups and their success stories. One such story is of Amrita Sinha Roy.  A lady who dares to set all benchmarks to address herself as an entrepreneur.
Childhood:
She says, "As a child, I aspired to step into every possible profession which was fascinating for me. One day I would love to be a doctor whereas some other day police services would attract me. But when my schooling was over I was more strongly able to decided to work in communicative skills. My school and my college played a vital role in my life. My college and school days helped me a lot for where I am today. Entrepreneurship was subtly on my mind. I think education plays a major role in our lives", says Amrita.
Back in her early days, she was bubbly with mischief ideas loaded in her brain hence she was responsible for all mishaps in the family. Though she has been brought up in a nuclear family she was always connected with her maternal and paternal family members. She remarks, "I am lucky that though I was loved by everyone yet I was not over pampered. My family significantly made all possible efforts to nourish me as a strong and brave girl. They always supported me and empowered my efforts."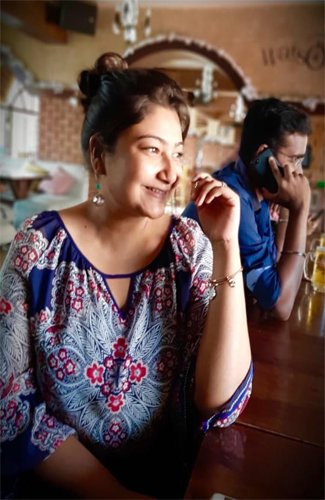 Career:
Amrita started her career in the fashion and lifestyle industry later on she moved into a marketing and communication role. She was responsible for planing the creative, content and concept for different types of marketing campaigns and creative films for the IT giants across the globe. As she is a go-getter she firmly believes in empowering others as well. Remembering an incident the lady recalls,
"I always tried to rush behind other people to hide my insecurities. Being a plus-size since my childhood people tried their best to bully me with words like gol, golu.  This never bothered me much as I always took these things as a compliment. These words or judgements rarely bothered me. I remember one incident of a girl who worked in my office, she was very attractive beautiful with a short height. She always carried high heel sandals and was very insecure with her height. One fine day there was an event where she was reluctant to appear before everyone. I held her hand and made her believe that long or short heights or appearance of a person can not mar the confidence within themselves. Confidence comes from within and with who you are. Maybe the words had a great impact and from the next day onward she was a changed soul with no heels in her bag. This also taught me that a small effort can impact hugely."
Entrepreneurship Journey:
Her journey of entrepreneurship is interesting as she manages both her job and her venture. Being confident and intellectual Amrita always believed in equality so that her production house has both male and female employees. As she talks about equality, "I feel empowering women is absolutely necessary. Being financially independent should be core to a woman's life. But I also believe if a man needs help or empowerment that should also be focused on. It is humanity that matters."
"When I started the journey into the fashion world I knew that my products must be different and unique so I chose the semi-precious stones. I design the jewellery and order my people to craft it and they do their job meticulously. I am happy to help them earn their livelihood. From Kolkata to Rajasthan entrepreneurship is the game of brain and mind", says the entrepreneur.
Her Married Life:
Talking about marital life she says, "Change is life and after marriage change is inevitable. As he is a Bihari and I am a Bengali there are major differences but we understand each other so well that these factors cease to exist." With a big smile, she adds, "I think people should get married, it is a nice concept. If somebody is ready to understand you and you are ready to understand the person that can solve half of the problems. It is not the compromise but a mutual understanding that settles any score. Respect each other's values is the key mantra for a successful marriage."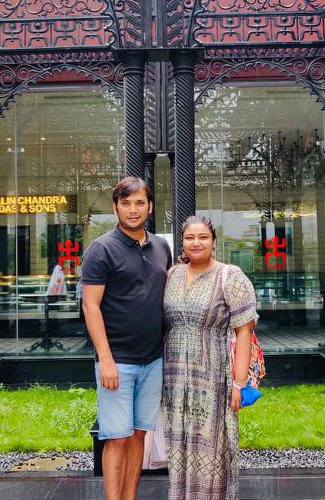 The Other side:
Talking to Woman Times Amrita also revealed that she loves to sketch, read books and most importantly experiment with cooking. "From Thai to Japanese to the famous Bengali Alu Sheddho (boiled and mashed potato) I tried all the dishes. Cooking is a mix of creativity and it shows that how experienced and good you are into it", says she.
Message to Woman Times:
Amrita beautifully weaves her words for women in general. She says, "as a community, we can help each other. I try this in every possible way, and I hate pulling other women down. She is also part of the same community you are in. I feel so good to see that women are ahead in every chore be it home management or starting their business or sports. You just name it and they will serve you. I think the days are gone when parents use to be sad about a fact that they do not have a son. I feel proud that I am an empowered woman."
For feedback or communication write to us at [email protected]