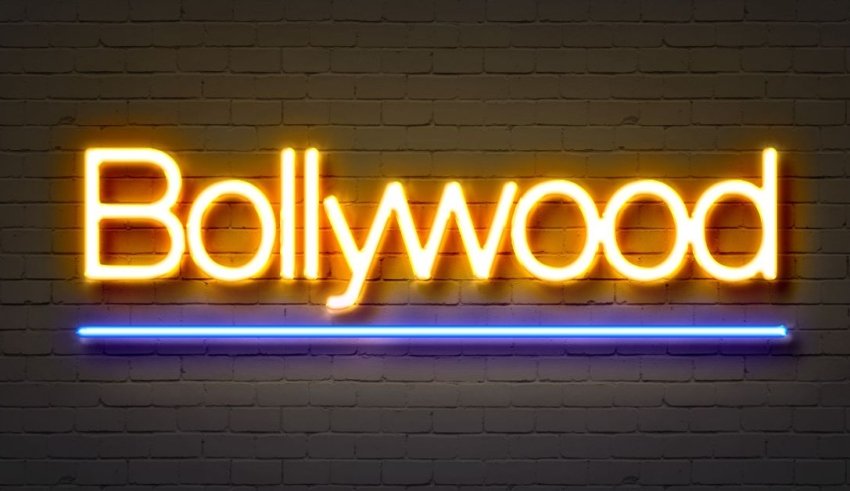 Sex has since long been a male bastion in India, with Bollywood particularly objectifying women and portraying sex either in a crass manner (Mastizaade) or an overtly erotic way (Raaz). Very little focus has been placed on women and their sexuality, and as Actor Vishwas Kini rightly puts it, many men in India do not even know that women have orgasms.
The portrayal of female sexuality in Indian Cinema has evolved, exploring the concept of desire and eroticism across multiple dimensions. The gradual shift was first noticed in the 1960s and 70s with songs such as 'Aaja Piya Tohe Pyar Dun 'and 'Baahon Mein Chale Aao,' where a female voice makes suggestions to offer sexual comfort. Vastly different from the previous depictions of the female character's often rejecting sexual advances to stand true to the 'Abla Nari' trope. The early 2000s song 'Zara Zara' constantly expresses the female characters' fantasies, where the desire belongs solely to the woman.
Here's a list of Indian Films that unflinchingly put female sexual desire at the forefront, allowing the female protagonists to exist as independent sexual beings. From conversations on masturbation, celebrating lesbian love, the passions of female sex workers, and the meaning of a woman's sexual consent to enjoying sex beyond the constraints of marriage, these films reflect the Indian woman's unrestrained exploration of her sexuality.
RIHAE (1988)This film shows three women from a village who have affairs with the same man. The film talks about women's loneliness, sexual fulfillment when seeking out desirable men, and the inherent hypocrisy and discrimination women face.
This Mira Nair movie is known for putting women as the focus of her film, following the life of two strip-tease dancers, in a cabaret house when Mumbai was still Bombay. While the protagonists, out of desperation and poverty, use their sexuality to make a living, the documentary also looks at the other side of the coin –their enjoyment of sexual pleasure.
Movie Water delves into the tragic lives of the Hindu widows in Varanasi; they are never allowed to remarry by the regressive dictums of Hindu law and are confined to an ashram by the Ganga. One of the beautiful widows, Kalyani ( Lisa Ray), is forced into prostitution by the head of the widow's house. During the film, Kalyani falls in love with a young Indian law student Narayan (John Abraham). Never having experienced romantic intimacy before, Narayan, with his gentleness, evokes in Kalyani her first sexual awakening. Kalyani dares to dream of a better life with Narayan, and her liberation lies therein. Water managed to portray female sexuality in different settings of different relationships, which made it a beautiful watch.
LIPSTICK UNDER MY BURKHA (2016)
This dark comedy movie features four women and their sexual desires and escapades. This movie revolves around the lives of Usha, a 55-year-old lady (Ratna Pathak Shah) who is secretly hooked on Hindi erotic fiction; Shirin ( Konkona Sen Sharma), a Muslim mother of three, finds solace in her secret job and gets pregnant every time her husband indulges in violent sex with her, Leela ( Aahana Kumra) a beautician who wishes to be a bride consultant, and carries out her sexual fantasies with her Muslim boyfriend and Rehana ( Plabita Borthakur ), a Muslim college student whose burkhahides her desire for Rock music, parties, and boys. The film is a journey of discovery and liberation for these four women living in a same-minded society.
This movie explores two different characters. Devi Pathak (Richa Chaddha) lives in Varanasi. She satisfies her curiosity and has sex with her boyfriend in a hotel room. Running parallel is the story of Deepak Kumar ( Vicky Kausal), who falls in love with an upper-class girl where passion has a tragic end. The film explores the sensitive issues of gender, class, and relationship maturely.
This movie explores sexuality and female liberation in a rural setup. The film tells us the story of Lajjo, a young widow, Rani, who gets beaten up by her husband for not giving him a child and makes an emotional and physical relationship with Lajjo. Bijli, the dancer, seduces men. The highly acclaimed film portrays the conflicts of freedom.
This film portrays the romantic relationship of two sisters-in-law to touch upon homosexuality in India. In this movie, the two main female leads feel attracted to each other as they fail to receive love and intimacy from their husbands.
MARGARITA WITH A YELLOW STRAW
This 1995's film tells us about homosexuality and a disability that is as unusual as its title. The story of Laila (Kalki Koechlin), a physically disabled girl, and her urge to explore herself sexually and build a relationship with a blind young man.
Sex on the screen, improbable in itself, has been restricted to echoing male fantasies, with women's sexual desire being through the man's lens. This empowers women to speak up for their rights. We need to ask the idea that society has told us:
Why is this desire terrible?
What is so shameful?
Why do women's desires consider cruelty?