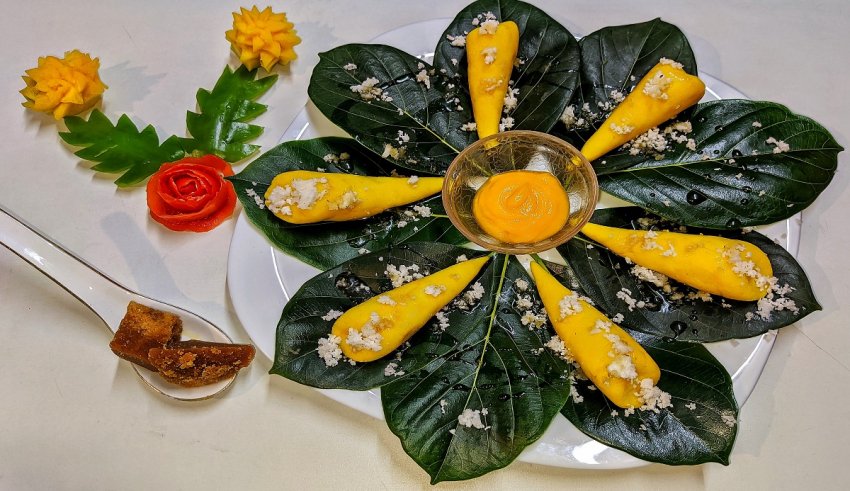 Ingredients:
Rice flour: 1/2 cup
Sugar: 1 cup
Flour: 1 cup
Baking Powder: 1/2 teaspoon
Taal (Asian Palmyra Palm) pulp: 1 cup
Milk: 1/2 cup
Grated coconut: 1/2 piece
Jackfruit leaves: 7 to 8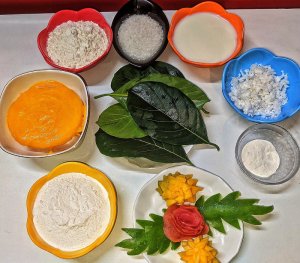 Method:
Take a bowl and make a batter using the ingredients Rice Flour, Sugar, Baking Powder, Taal(Asian Palmyra Palm) Pulp, Milk, Flour, Grated Coconut.
Marinate them for two hours.
Take a jackfruit leaf and fold it in the shape of a cone.
Pour the batter inside the cone.
Take a pot and heat water on it.
In a bowl, place the cones filled with batter and put the bowl into the water filled pot. Close the lid of the pot.
After 10 minutes, open the lid and serve the hot and delicious Pithe.