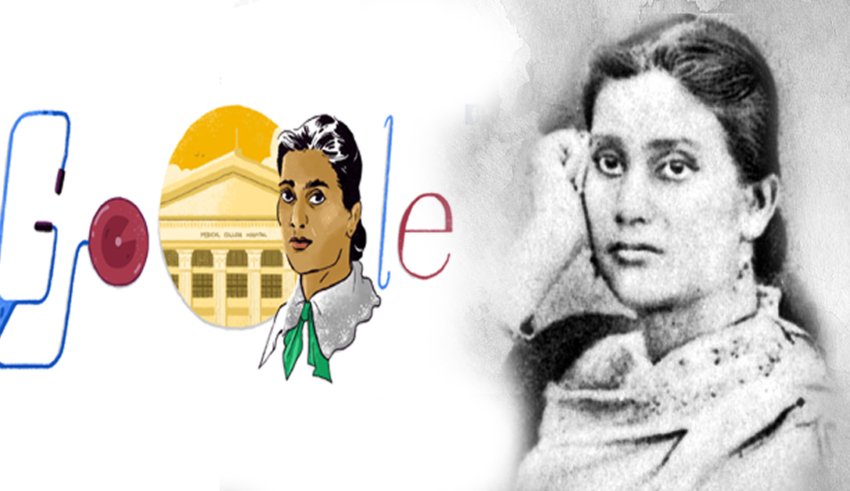 Kadambini Ganguly is a name to reckon with and when Google wishes on her 160th birthday the fact relives that her contribution was immense. The Google Doodle is illustrated by Bengaluru-based artist Oddrija.
Kadambini is one of the first two female physicians from India as well as from the entire British Empire to study Western Medicine. Kadambini was from a middle-class family. Despite that, she has fought hard to establish herself as a doctor. She was married to Dwarkanath Ganguly, and she had eight children. But nothing stopped her, she is one of the early working women in British India where women could only think about marriage, child-rearing and cooking.
Born to a teacher and Brahmo reformer Braja Kishore Basu, Kadambini inculcated the spirit of standing for the right from his father, a social reformer, who started a movement for women emancipation and founded Bhagalpur Mahila Samiti in 1863, the first in India. Kadambini was also the first lady to pass the University of Calcutta Entrance exam. She along with Chandramukhi Basu were the first female graduates in the entire British Empire.
Initially, Calcutta Medical College did not allow Kadambini to study there. But with persistent protests by Dwarkanath and a couple of legal threats, they allowed her to study. Kadambini Ganguly joined the Medical College on 23rd June 1883. The road to her achievements was never smooth but her determination did not say No. She went abroad to study medicine. And till the end of her life, she continued serving the needy with her medical knowledge.
David Kopf complimenting Ganguly wrote in one of his notes, "was appropriately enough the most accomplished and liberated Brahmo woman of her time". Amazingly she was the mother of eight children and she was an expert in needlework. She was also a philanthropist and a patriot. Ganguly represented Bengal in the 1889 session of the Indian National Congress. Taking a strong stand for the women labourers of the tea gardens of Assam and Bihar coal mines, Kadambini proved that her humanity was beyond any measure.
We salute her spirit and wish more Kadambini Ganguly to take birth.