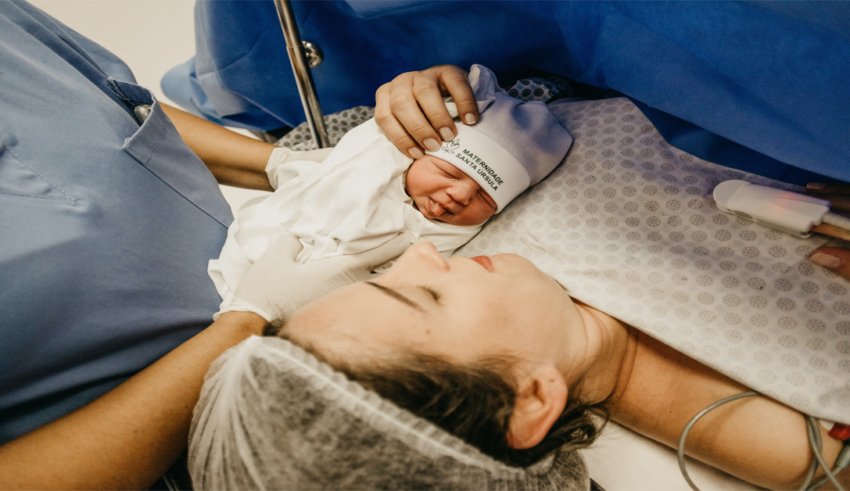 Image Credit - Pexels.com
Mother! The word needs no dictionary to understand the meaning. We all through the day listen to many stories, learn more facts and easily forget them at the end of the day. Mother's contribution is almost like one of such facts. We forget easily but amidst everything, some children remember and recall a mother's contribution in their life. Today we will read about
Rama Ganguly
through the eyes of her son,
Dr Bhaskar Ganguly
.
A Mother's Story
Rama Ganguly is neither a celebrity nor a mother of any celebrity, yet
Woman Times
feels the necessity to pen such stories of women we rarely care to share. Rama was just 22 years old when she got married in the 'Ganguly Family'. Adopting the norms and ways of the family, Rama hardly realised that she has given all her time and dedication solely to the family, thus forgetting herself completely. With a supportive husband, she with a smile handled all the humiliations thrown at her by her dear ones. This must have been an art for her.
Her delivery
Every delivery is not a smooth sail and Rama's was also a difficult ride. From going to the hospital alone to accepting a sick child, the emotional turmoil knew no bounds. But a mother is the strongest person on Earth and nothing could come between her hopes and the child. Her child used to get febrile convulsions & cyanosis, something that is painful for any parents to witness. Relatives and doctors often told her that the baby's growth and development are poor hence he may not be able to shine in academics and career. As the child's health often demanded medical consultation it was once such incident when an eminent Pediatrician of Kolkata said, "Why did you come to my clinic with this dead baby? Nothing can be done." Nothing can or could have healed the mother's heart but the brave soul did not lose hope in bringing up her son who today, ironically, is a Doctor and a paediatrician in making.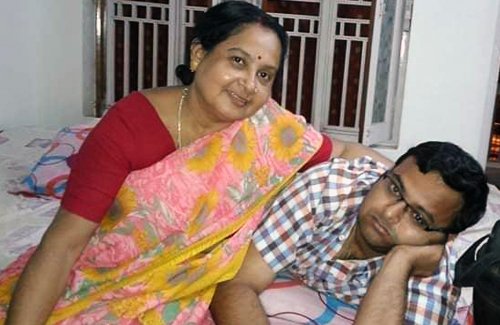 Bringing up her Son:
It is only possible for a mother to be strong yet hopeful of positive results and she was proved right when her baby, Dr Bhaskar Ganguly, started showing his colours and slowly with his acting skills, literary acumen and sharp grasping power had turned into a TV and Theatre star. But nothing had affected the humility and simplicity of the mother. She told people asking for Bhaskar's autograph, "Autograph? Why? He has yet to do something big and genuine. Just bless him to be a great personality serving the nation."
Bhaskar asked his mother, "Maa what do you want me to become?" The young lad, then casually questioned his mother but her wish later became his choice. Rama Ganguly replied, "I want you to become a doctor. In my village, there is a dearth of registered medical practitioners. I witnessed many deaths without getting proper medical care." The words left an indelible mark on him. Leaving behind the glamour world where he was making his own identity, she set out to become his mother's hero.
Rama and Bhaskar's struggle:
Despite all the efforts, Bhaskar could not get the state sponsorship, hence, she insisted on her husband mortgaging his PF and break all savings to admit her son to a private medical college. After all the hardships, Bhaskar successfully passed the M.B.B.S and now is on the way to become a paediatrician.
Every individual who serves the nation is nurtured by a mother. The sacrifices and struggle often go unnoticed but we all must take some time out to salute the efforts of the fighter who enable us in serving society and the nation.
I proudly say that I am Ms Rama Ganguly's son. She is the Left ventricle of my heart whose contractility has kept me alive, the Panch Indriya who guides me to make my decisions. The spine on which I stand with my ideology and head held high not submitting to any superior forces. She is the air from which I derive Oxygen for my life, the epitome of simplicity and kindness which is the path of my life's story.
"Janani Janmabhumischya
 Swargadwapi Gariyashi"
This is my tribute to all 'Strong women' and 'mothers' through this story.