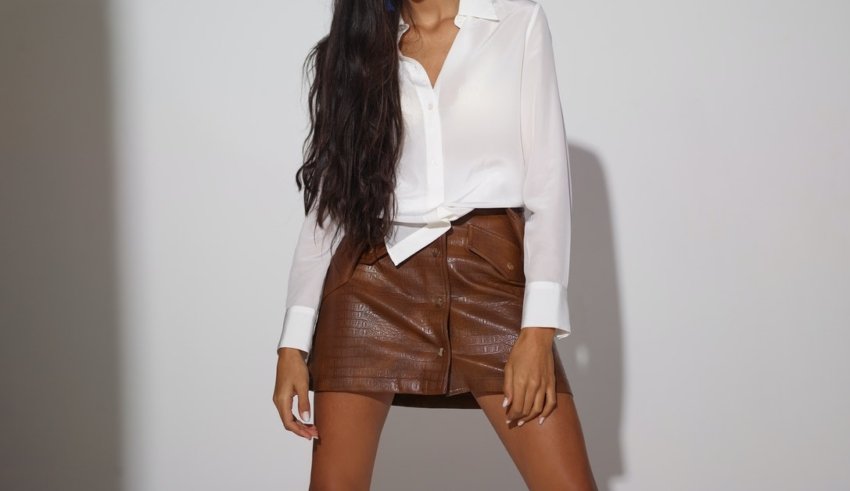 The days are getting longer and hotter. So, it is time to pay attention to revamping your wardrobe with fashion for spring summer trends 2022. You must be wearing some of the winter pants now. With all the other hoodies and sweaters back in your cupboard, it is time to rethink your strategy for makeup. It is time to bring all those popping colours back and sleeveless tops out of the hideout. 
Let us find out some of the major trends this season. They have come from the runways of Paris and Milan, but we are going to give a trendy Indian twist our way. 
Spring Summer Fashion Trends 2022
Cut-outs 
Most celebrities are in love with these clothes. Cut-outs are in and are in style. They started their run back in 2021 but are still hot property. Most girls and femme Fatales seem to be deeply in love with them. You will find them in various sizes, from minis to midis and long dresses. There is one for everyone. H&M and Gap have some of the best cut-outs here. The best in summer fashion trends is here. 
Mini Skirts 
Did they ever go out of style? Not really. They are a sort of nostalgia. You can find them in various fabrics, from cotton to khadi, to velvet to denim. And, they rock. Some of the most fashionable designers have them as their muse, like Prabal Gurung and Michael Kors. You can buy them in solids, checks, stripes, polka dots, etc. Miu Miu's minis are heating the ramp on fire, and if colleges did not have rules, they could do that there. 
Halter-Necks 
They are also in today. You will find Halter-Necks in myriad styles, from criss-cross to loop details. And, they are all over the runway. And, you can wear it anywhere, from the shopping mall to a beach vacay. Moreover, you can wear them as dresses, tops, and jumpsuits. You can make the temperature soar with the halter necks this season. You can team them up with sarees in chiffons and linens as well. So, have fun the way you want to. Choose the spring fashion trends today. 
Dresses with Fringes 
Now, you cannot deny this Bohemian ecstasy. It is the best that you can handle today. Tassels, crochets, and slouches say it all. Wear a fringed outfit with chunky sandals with belts and step out. Crochet tops and maxi dresses look fantastic with tassels and fringes. They are turning the heat up as well. Mango and All Saints have some of the best ones, one of the hottest Spring Summer fashion trends today. 
Bold Stripes 
You can never go wrong with bold stripes. Pinstripes are out, and bold is in trend. No matter what attire you wear, like a jumper, a skirt, a top, or a blazer, sport the bold stripes. Wear some lovely pastel colors with bold contrast hues. It will simply be amazing. You can choose this as one of the important fashion trends.
Trapeze Dresses 
These are also in today. Think larger than life; think about Trapeze dresses. They are all the same. You will find them suitable for winters and summers. So, you can carry forward the Trapeze dresses. It is a style vision on its own. You do not have to add much bling. A pair of gold hoops and a nice mule complete the look. 
Animal Prints 
Animal print and a fashion statement in its own right that is never going out of fashion. So, 2022 is not any different. You can slip it on instantly, no matter which form or shape you choose. It is one of the classics that has seen times old and new. Just carry a leather bag in the colour of the prints, and you are good to go. 
Ruffles and Frills
You can again start wearing these in any style you want. They give you that romantic edge. They have been making appearances since fall to keep you interested. Pinks and violets go with this style. If you want to add layers or more texture to your attire, this is it. Small busted women will have a gala time with frills and ruffles. So, hit the streets. 
These are some of the most influential fashion trends for spring-summer 2022. So, get ready now!