Many women are confused about how to dress up for different occasions. Many of you might have attire specifically meant for ethnic events. However, that day may be quite far off. So, if you lose a little bit of weight or gain some, you will have a hard time fitting in. So, you must have specific clothing that you can mix and match for daily wear, casual occasions, and festivals. Read this How-to guide to learn more and ramp up your beauty and fashion style quotient. 
Let us decode the different kinds of looks for you. 
Style Guide Decoded 
Casual

 – is the first look that we will talk about in this section. Everyone has at least one pair of blue jeans in their cupboard. And a t-shirt is more of a staple for impromptu moments. You can also put on khakis, shorts, and maxi dresses to start with. Our country boasts of a tropical climate. So, if you want to make the most of this season, you have to concentrate on light and comfy clothes. Cotton and linens work best in our kind of weather. Casuals are the way to go for occasions like barbecue parties, informal lunches and dinners, and travel. 
Business–is one of the looks we most often flaunt for work. It is either western formals or eastern formals. You can segregate this look into casual and formal. If the card says business casuals, you can wear a lovely short dress with a suit in contrast. Jumpsuits and a classic tuxedo do just fine.
Additionally, you can pair khakis with button-down shirts. When it comes to business formals, you can make do with a pencil dress or skirt in dark colours and match it with a suit or blazer of the same colour. Your look gets more conservative. Add a scarf in a bright hue to add some oomph to the face. Colours and muted tones are great for your 

beauty and fashion style. 

Most employers expect you to wear these at official events, seminars, meetings, and interviews.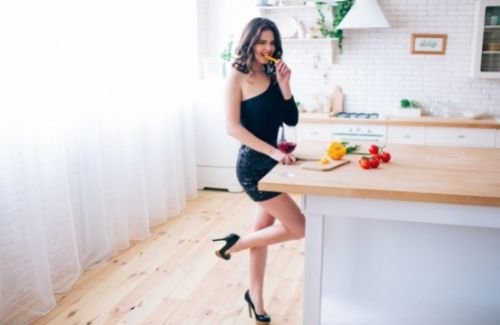 Cocktail 

–Some people get confused with this one. The look is more of a semi-formal look where you can wear dresses or any attire made from silk, satin, velvet, or taffeta. These are one of those party dresses which are pretty conservative and decent. However, you can pair them up for both semi-formal events and occasions.

Men often take this opportunity to wear their contrast blazers with muted pants. You can even pair a casual tee with a formal blazer in experimental fabrics. You can also wear narrow and midi skirts in length with nice printed button-down shirts. It will jazz up the look. Proms and college events are suitable for such clothing and style.
Black Tie Events

–If you are attending a Met Gala event or a themed wedding, this is your go-to style this season. Long gowns or knee-length gowns with diamond jewellery are perfect for such occasions. It would help if you always paired the gown with ballerinas. It will give you a classic look. Apart from the above, a black or solid colour dress does fine. And, not to forget the hairdo. It has to be suitable as well. You can also go with a chignon or French roll. 

White Tie Events 

–Some events mention this as their dress code, like traditional ones. And these are most often held in the evenings. These refer to stately dinners, ball dance events, and royal ceremonies. All you women can show off your luxury at such events with platinum jewels, a tiara, and full-length gowns. These are the most formal events that you could attend. A full-length glove of the same colour as your gown often completes the look. 
So, now that you know about the various beauty and fashion style elements, it will be easy for you to dress according to the occasion.