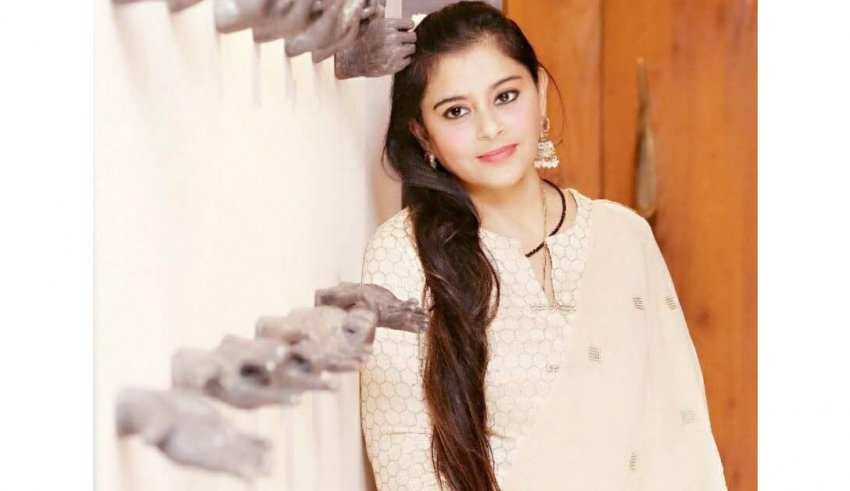 Entrepreneur is a word that has, behind it, a lot of struggle, hard work and a zeal to create a new thing. And when you start something afresh in a patriarchal structure, the struggle doubles up. Debjani Mukherjee, right from her childhood, grew up to be emotionally strong with a firm aim to walk on the path of her mother. She is not just an entrepreneur but an intrepreneur also. Being married in a conservative joint family with a business lineage, to deviate the career as a working women was quite a tough job for Debjani's mother, an established engineer. Her father, being a hardcore business person associated with 200 years of family business, never restricted her from pursuing her dreams. "Not restricting someone is also a form of support", says Debjani Mukherjee.
Not an Entrepreneur but an Intrepreneur
Being from a family lineage with 200 years, no one in her family has worked under anybody. Even Debjani's brothers and sisters, being enginees, never worked under anybody. Right from her initial days of work, she has gave her own knowledge, own perspective into the companies she worked for. She handled everything thinking it to be of her own. Thus, even before starting her entrepreneurship, she described herself to be an Intrepreneur. Intrepreneur is a person who handles the business as her/his own, much like an Entrepreneur, except they do not own the business, company or organization.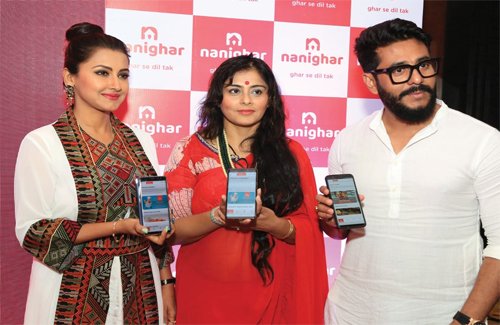 Nanighar – the flavour of mothers love and passion
When she worked as an intrepreneur, after coming home she used to cook food for her kids and husband, because they prefer to have the touch of love and affection in their food, which is usually missing if you order a paid cook to made it. Being an entrepreneur the idea to innovate something into the business, with the greater good of everyone, was in her genes. Debjani wanted her kids to get the passion and love with the food they eat, because when you eat
something with love, you get the 100% benefits of it.
"Its not only about the taste, its about the sprinkled love, emotion, care and passion of a mother to feed her child with something good that makes a meal healthier", she says. We all know many people who have excellence in cooking, but have no degree or opportunity to channelise their knowledge into a mainstream business or job. Debjani who believes in her intrepreneur skills wanted to provide those house wives and husbands a chance where they can cook for people with the tadka of love on it. When she shared the idea with her friends, they said "Mamar barir abdaar; (as if you are at your uncle's house and all your sweet wishes are attended to). This sparked of the idea of Nanighar, a place where all your wishes and demands for a delicious meal will be catered to, with the magical ingredients of love and affection sprinkled upon. From a small advertising agency to Urbana- a journey of learning, exploration and building self confidence.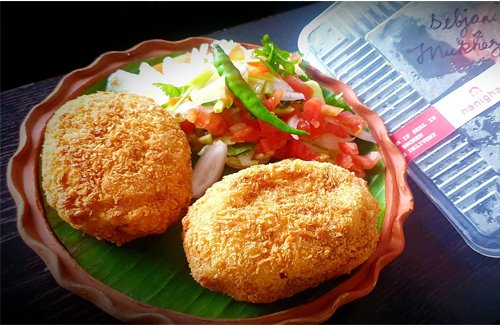 Career Graph
My Curriculum Vitae will show a consistent graph of my career as Iike to remain in one job for a long, until I establish a brand of it. I started my job career with an advertisement agency, then shifted to a plastic manufacturing company. There I learnt about the thousands of types of a simple comb. I learnt how a simple comb can be of so many varieties, which meets the diversified needs of its customers. "Once I visited Delhi to meet a big businessman, when I was asked about the company I was working in, I was bit hesitant to tell the name. But to my utter surprise, when I told him about Lilycombs, he immediately took out the comb from his pocket.
This made me realize wherever you work, you should proudly accept it. The lesson of my life that I got from this is – Only two things matters – the branding of the product and the quality which can make a tiny thing like a comb to a popular household name, Debjani quoted.
Shrachi and Urbana, the two phases of her life
Debjani Mukherjee has been associated with many projects across West Bengal, she saw many buildings rising from the scratch. She has worked with Shrachi for a long time right from the inception of Shrachi. "I and Mr. Todi together made Shrachi a brand name, starting from its logo to all the projects, now when I see Shrachi as a shining name in the real estate business, I feel proud of my active engagement with it", she states.
While working with Shrachi as an intrepreneur, she bagged the opportunity to head a project and shift to Hongkong. For a year, she almost travelled the whole world. This world tour has been a golden opportunity in her life. As she explored the world, she unveiled a new meaning of life, got a new visionary new perspective of life, it instill a self confidence in her. After returning to India, she received an opportunity to head the project of her dreams, Urbana. "When I see the Urbana and the 800 families residing in it, I feel proud to see it standing tall, as I have seen it rising from the scratch", quotes Debjani. With a positive attitude towards everything in life she believes she is blessed. She feel blessed to be in the association of people who surrounds her and she feels with each others cooperation and help, every people can excel in life.
Being a Bengali woman and marrying the childhood love
Debjani Mukherjee expresses her pride of becoming a Bengali woman, for she never faced any discrimination in her family in terms of receiving education or pursuing her dreams. She is empowered with education but still in many places women can't think of it. Marriage has not brought any restrictions of hurdles in her life as she married her childhood beau. "My husband has been supportive throughout and never restricted me in anything. This has definitely motivated me and made my journey a easy one", she validates.
Her struggle for women empowerment
The struggle of women entrepreneur – a new phase of fight for the home chefs Debjani Mukherjee asserts all the home chefs who are associated with Nanighar are certified by FSSAI. To be certified by fssai, you have to register with Rs. 100.00 if you have a turnover less than Rs. 10,00,000. But the rules have changed. Since 2020, FSSAI have changed its rules. Now to be a fssai certified member, you have to show a trade license. It will be very problematic for a housewife to get a trade license. For a woman the house of her husband is considered to be her house after marriage. A woman don't have a house, as such, of their own. When they will seek the permission of her in-laws to get a trade license issued in their address, half of them will remain silent. This will hinder their first step to establish an identity as a home chef.
"Even though there are measures to do everything online, but there should at least be an organisation or body who will guide the novice women to do everything in the proper manner. I have wrote to the Union Minister of Women and Child Development, Smt. Smriti Zubani Irani, to consider these issues that a woman generally face. I have also asked other women to sign a petition to the Government of India, so that the women find it easy to get
themselves registered with FSSAI and establish their own identity", Debjani says. A message for the women – prioritise yourself
Debjani beautifully addresses all women
"Every women must have a passion and they should follow it. Born as a woman doesn't designate you to work only to satisfy or please your family. If you are not happy, how can you make others happy? A woman, who has studied hard, joined classes of dance, singing, art, sports is not only destined to raise her children. The nature has bestowed women with the power to nurture a life within herself. But prior to that, a woman must nurture herself first. For the true satisfaction, every woman should have their own individual entity".