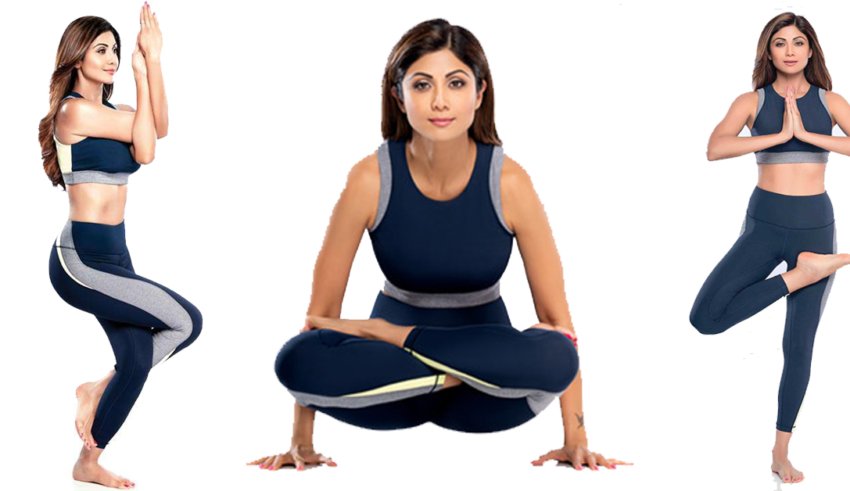 Photo Courtesy: Google Images
Lockdown!
So, how are we doing on the 10th Day of the nationwide lockdown?
Pat comes to the reply 'High, Sir/Ma'am'.
We, Indians are still fighting the COVID-19 virus, with lots of energy. However, the energy levels in the second week will count the most. Most of you are already anxious, stressed out and fearful. There are so many things to be scared of. It is not the virus alone. The entire world economy is under threat. Many of the MNC employees are working from home. Now, there is no Saturday or Sunday. Life is a holiday!
Now, we come to a more serious problem. Physical Wellness is being compromised. Yes, sitting at home and working is not what we are used to on a daily basis. To top it, we are actually under a house arrest. However, time is not that bad. It is to go back to the roots. Let us make the remaining days, more meaningful.
There are a few yoga asanas, that you can try at home. These postures will help you in leading a happy and healthy life. They help to release tension and anxiety.
Dhanurasana –
It is also known as the Bow Pose. You have to lie on your belly and try to hold the feet with your hands. The whole posture looks like a bow, all stretched to release the arrow. It aids in proper digestion and also relieves constipation. In fact, it is also a stress reliever. Hold this position for 1 minute if possible.
Matsyasana –
The fish pose is one of the most practised asanas. You can hold the position for 2-4 minutes. Sit in Padmasana pose. Then slowly take your body back, supporting it against the elbows. Rest the backside of your head on the mat. Try to hold the feet with both hands. This is a moderate level asana. This asana keeps your heart in top condition.
Paschimottasana –
You can do this asana easily. It energizes the whole body and mind. Always remember to use a yoga mat, when practising these asanas. Just sit with legs stretched forward, and try to touch the knees with your forehead and touch the toes with your hands. Maintain the position for 3-5 minutes and relax slowly.
Sirsasana –
This is an asana, that helps in increasing blood supply to the brain. Moreover, it increases focus and relieves stress. It is a headstand. Those, who are not able to do a free headstand, can do it against a wall, with some variations. You can maintain this posture for 20seconds to 5 minutes, depending upon your body condition.
Shavasana –
If you are already calm. That is really great. This is better known as the corpse pose. You just lie on the mat, with feet stretched out and hands beside your body. You can hold this position for 10 minutes. It will calm the mind further and relax the body. During this time, you can practice these asanas and stabilize your body. Get rid of your lockdown fears and anxiety. It may happen, that you might not get this time back. Once, you are back in the rat race, it will be a while before you get another so-called holiday.
Actresses From Bollywood Who Swear By Yoga:
We already know one, Shilpa Shetty. She posts her yoga photos on social networking sites. She is a fitness freak in her own right. Next in line is Kareena Kapoor, own very own 'Bebo.' Everyone remembers her 'Tashn' figure, right. Then, we also have Jacqueline Fernandez, Malaika Arora and Alia Bhatt, to name a few. You should see them all glow with good health. They are beautiful inside out.
So, make the best use of this lockdown period and get on with Yoga. Think positive and be optimistic about the future. Good attracts the good and not the other way round. And last but not the least Stay at Home!