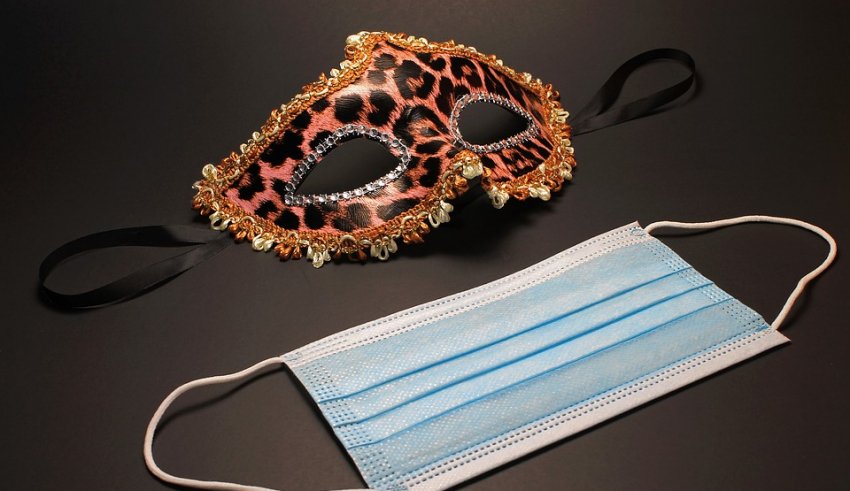 Master The Art Of Fashion This New Year With Masks On
Master the art of fashion today. As governments specify norms for covering the face, the mask has taken a whole new form. Whether it is masks or scarves, they are colour coordinated and making every outfit that you wear. Moreover, masks have become a fashion statement today, and for good reason. All the Global fashion brands have started a separate fashion line for masks today. Today, masks are making heads turn. Furthermore, learn how to match them with your outfits today, for the new year that is ahead of you.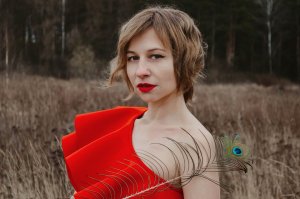 What To Wear This Year ?
Stoles and head scarves are doing quite good in the market today. Most fashion boutiques and streets are selling these aplenty. Moreover, choose silky floral motifs or some bright colours to add some oomph to your little red or black dress for the new year party. You can wear them, to cover your face as well.
Wear glitter and shimmer on your sleeves. We agree that, this year 2020 has been devastating for many. However, we have still got to make it as awesome as we can. There will be no big parties, but small ones will exist. For a chilly New Year Eve, club a metallic skirt, with smart pastel or sorbet cardigan or pullover. Carry a nice denim along, as the night gets cooler. Moreover, wear shimmer masks this season.
If you are not the shimmer and glitter type, you can wear an outfit in bold and beautiful colours. Wear a yellow jumpsuit or off-shoulder top to go with your dress. Match a mask accordingly, in neon shades.
Slip dresses are really chic this new year. Wear a red satin slip dress and make your evening as stylish and classy as possible. Satins and silks are making a lot of difference today. You can jazz up your outfit with a matching red mask in velvet, or a shiny fabric. Embellishments are in, this season. The art of fashion gets better.
Wear a beautiful black saree or a red one to turn a few heads. Moreover, georgettes, crepes and light, fabrics embellished with sequins can make anyone fall in love with you this season.
Faux leather pants and trench coats are doing great this winter. You can club it with a matching faux leather mask. Master the art of fashion today with leather.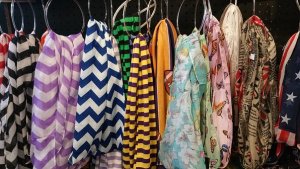 Many of you may have purchased beautiful and trendy clothes, but much of the year was spent at home. So, bring them out on the last day of the year.
Say Adieu To 2020 With These Masks In Tow
Cloth or disposable, printed or patterned or plain, these masks are here to stay today and for a few years hence. First and foremost, get a cool or hot mask. A black mask has a whole lot of benefits. Moreover, it can make your face appear slim and also act as a style statement. Black matches most outfits. Wear trench coats, red coloured tops or a colour-block dress to match the black mask. Moreover, choose silky or fine fabrics that will make it easy for you to breathe. A black mask will go with most outfits in the night.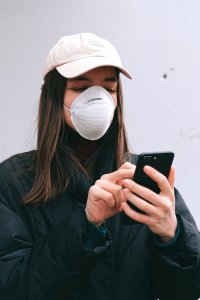 Wear a bold facemask that says – Bye Bye 2020 or Hello 2021. You can get one in cartoon tones or one with sequins and rhinestones. The sequin facemask is also doing brisk business these days. They match up with any gold or black outfit. If you love to make a fashion statement, this is it.
Furthermore, some designers have come up with transparent masks as well. So, that you can flaunt your lipsticks for the season. Better still, wear face shields in transparent material. They too, are making a head way onto the ramp.
You can make the most of it this season. Now, masks are your companion for quite a few years. So, you have to think of many more creative ways to flaunt the new year dress with coordinated masks. Now, enjoy the New Year Eve 2021 and have a blast!